Shop solvents commonly come in large containers that aren't very convenient. Maybe you got a brand-new tool (yeah!) and you need to clean all the schmutz off the surfaces. Naphtha works wonders.
Perhaps you want to wet the grain of a piece of wood to get a preview of how it looks or check for glue residue. Using mineral spirits is a great way to do so.
But wouldn't it be handy to have a spray bottle you can use to put the solvent exactly where you want it? Unfortunately, many spray bottles will quickly deteriorate if you use them for solvents.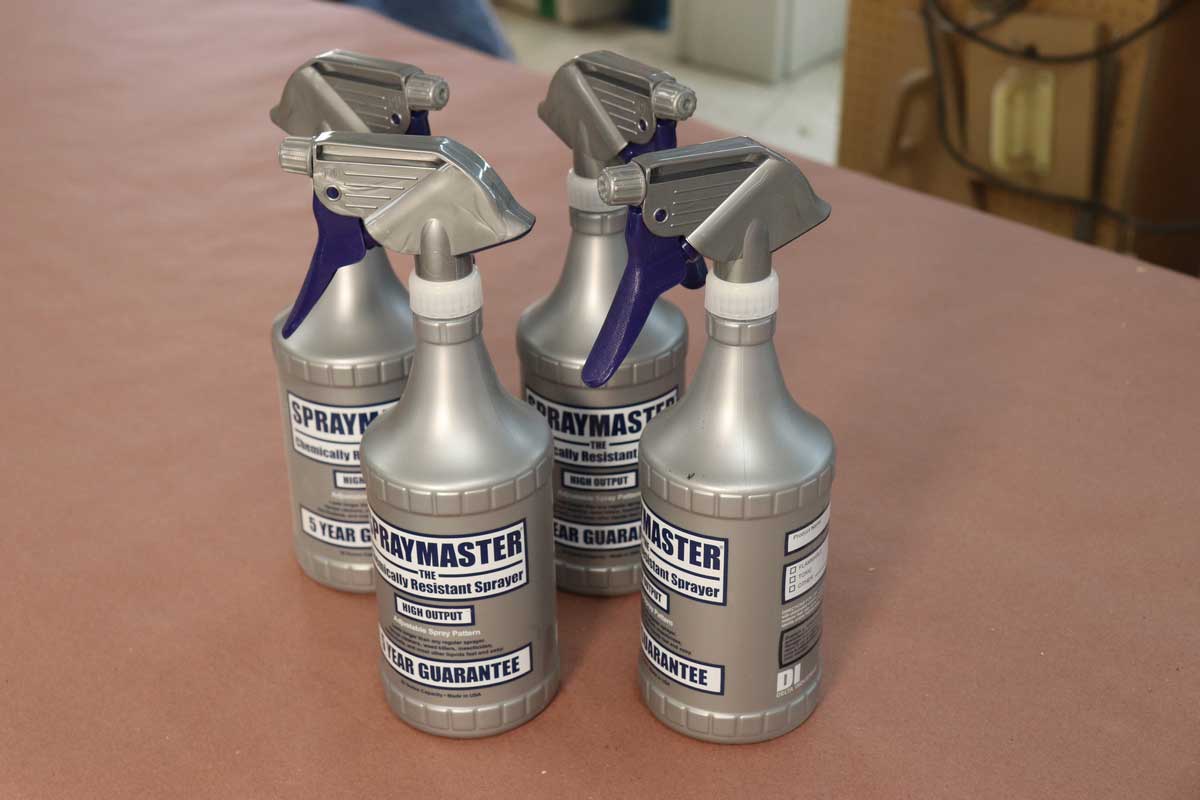 These Spraymaster bottles ($17.64 each) are robust enough to tolerate most solvents. If you're like me and know you're going to use a bunch of them, you can save some dough by purchasing a six-pack for $78.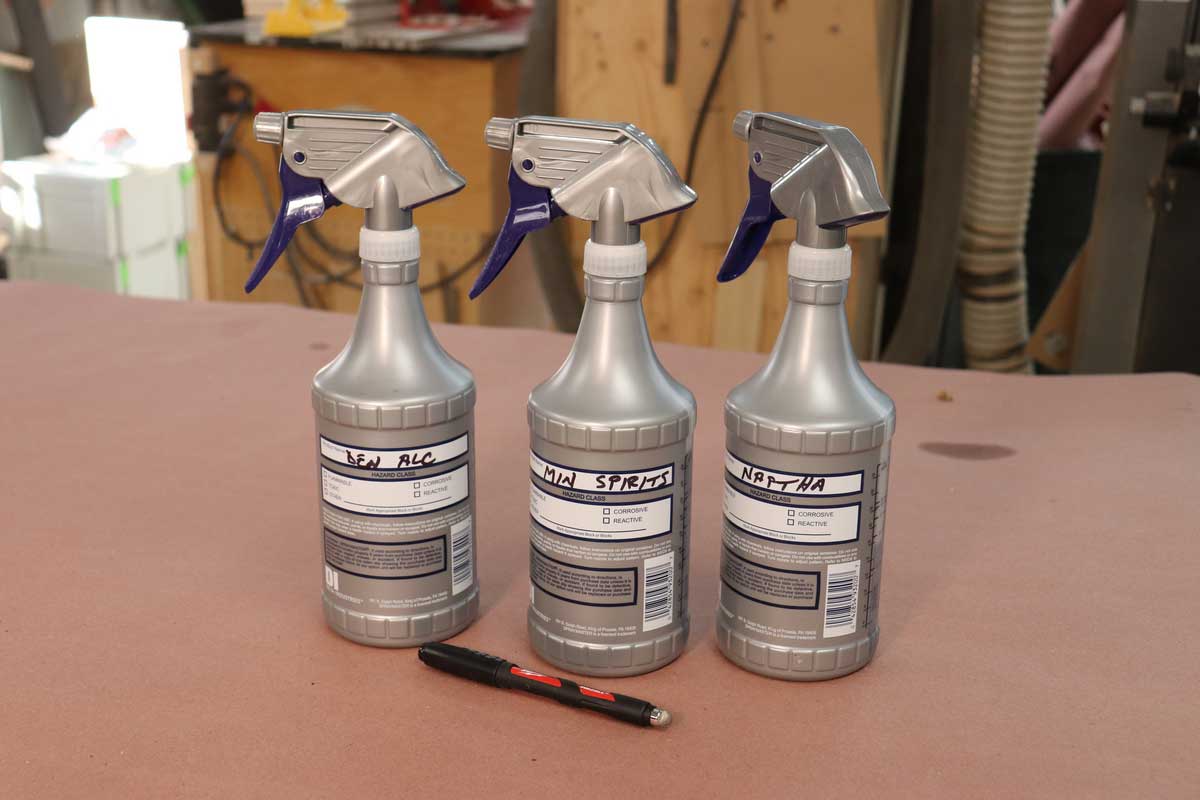 A label spot is included on the bottles so you can clearly identify what's in each one, and the adjustable nozzle allows you to spray out a fine mist or a concentrated stream.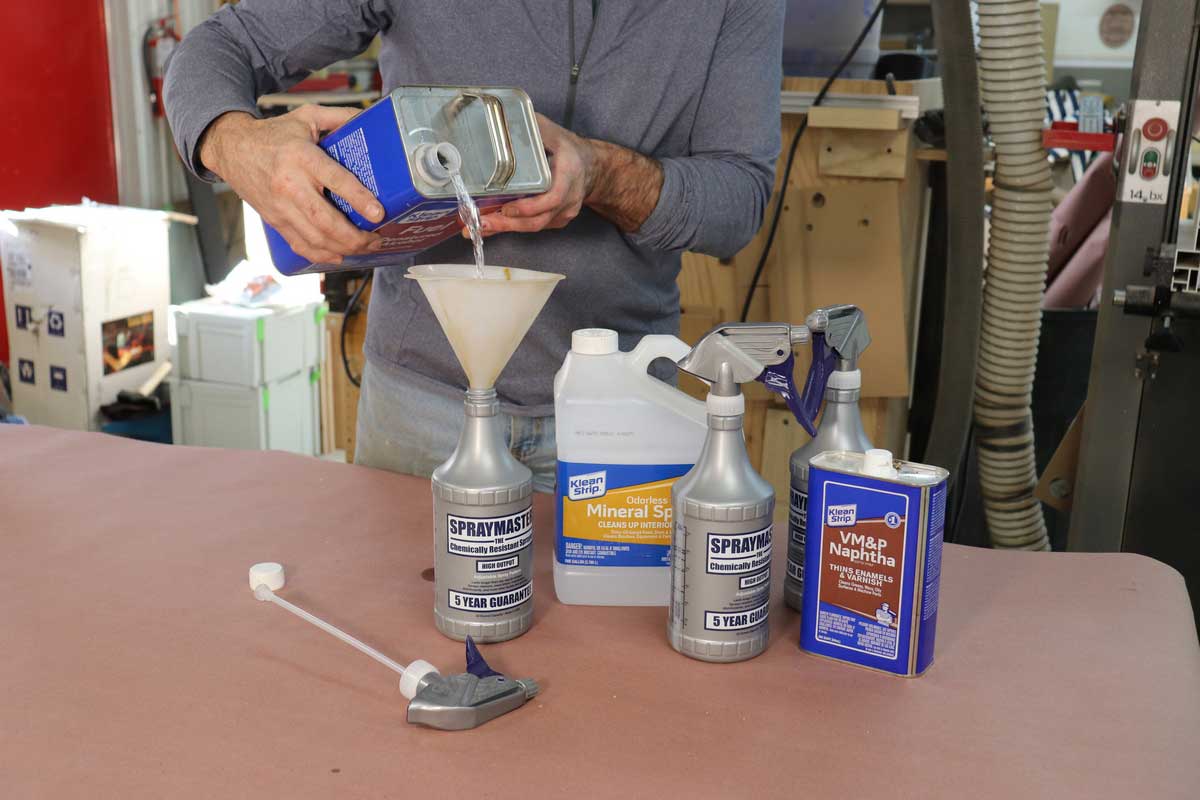 Now, grab a funnel and start filling! These spray bottles are a great problem solver, making it a lot easier to handle solvents in your shop and get the liquid exactly where you need it (and only where you need it).