Every once in a while we like to check in on the WWGOA editors to see what they're up to in the shop. Here's your chance to get to know the faces and personalities behind WWGOA and take a peek into their own worlds.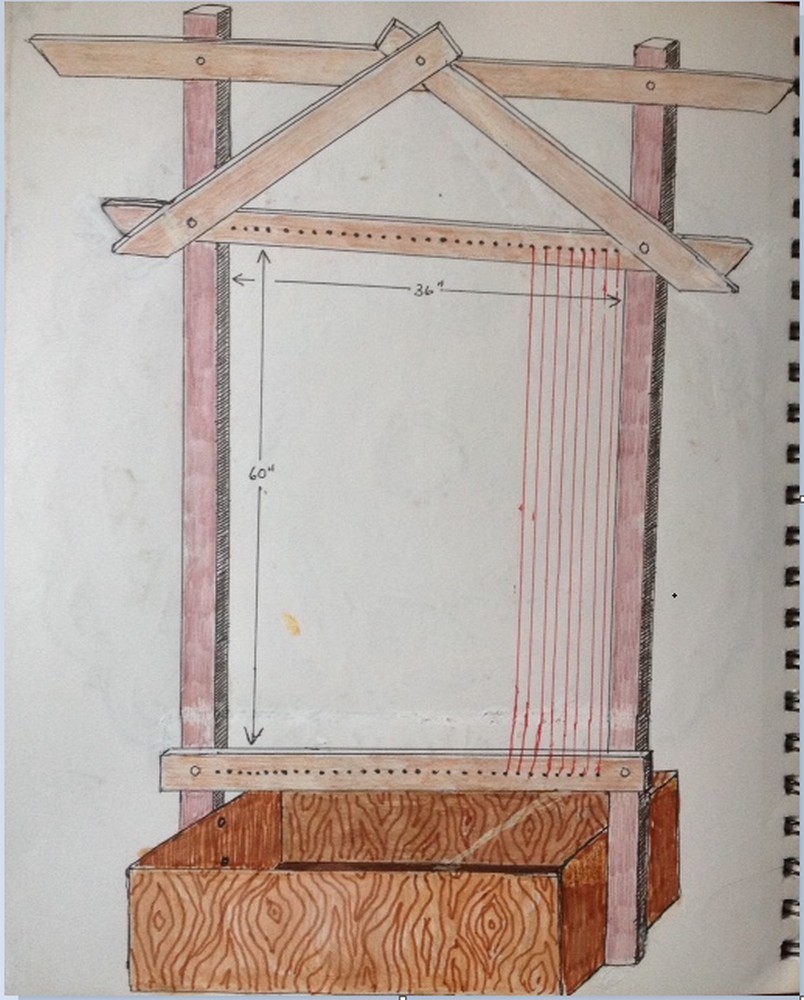 I get a few commissions – the latest is from my wife's surface design guild, SD8. They have an exhibition coming up in January and asked for a couple displays. One is a collection of simple display stands for 3D works. The other is a "loom".
Here is the sketch they provided – I've made some mental upgrades – the most significant is using a trestle-style base instead of the box. I'll also replace the solid wood vertical columns with lighter-weight columns from the WWGOA video on face grain columns. You can learn more about SD8 at their Facebook page.