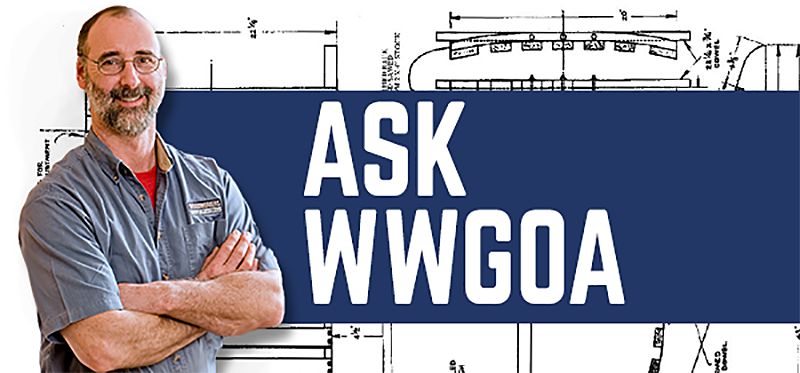 Question:
How do you remove rust from a cast iron surface?
Submitted by William M.
Answer:
I wet sand the surface using WD 40, JB 80 or other rust remover as a lubricant and 400-grit wet/dry sandpaper wrapped on a block of wood as an abrasive. If there's LOTS of rust and the removal is painfully slow you can also use a more aggressive Scotch Brite pad. I stick with hand sanding and elbow grease. This process will remove surface rust pretty quickly. Once the sanding is done, remove the residue with mineral spirits. Prevent future rust by sealing the top with wax or a similar tool-specific sealer.
Check out this video that covers the topic: Cleaning a Rusty Table
George
Do you have a question for WWGOA? Ask us on Facebook or email editor@wwgoa.com. Note: questions may be edited for clarity and relevance.