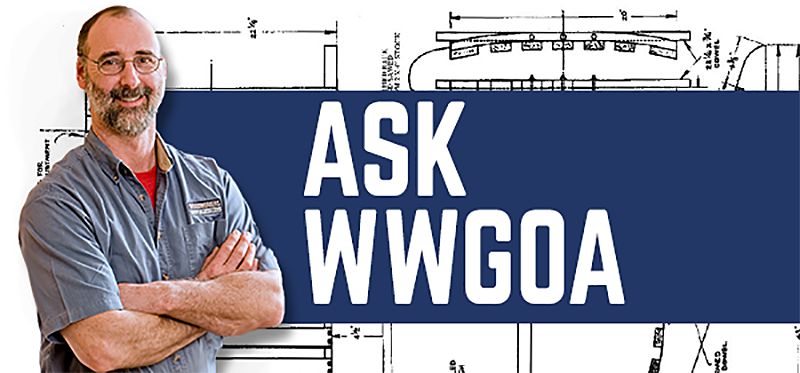 Question:
This is in reference to the Building and Accessorizing a Workbench video. Very interesting and informative. Why didn't you drill the bench dog holes with a router and 3/4″ straight bit through the template?
Submitted by anonymous
Answer:
Great question. I learned the answer the hard way. My first approach was using a plunge router, ¾" straight bit, template guide bushing and the pattern. Unfortunately, with such a deep plunge in hardwood, it's A LOT of work for the bit, and just didn't work. Even with drilling out to 5/8" the router bit didn't like making the plunge. If the bit chatters even a tiny bit the holes lose their tolerance and the bench dogs won't work.
George
Do you have a question for WWGOA? Ask us on Facebook or email editor@wwgoa.com. Note: questions may be edited for clarity and relevance.