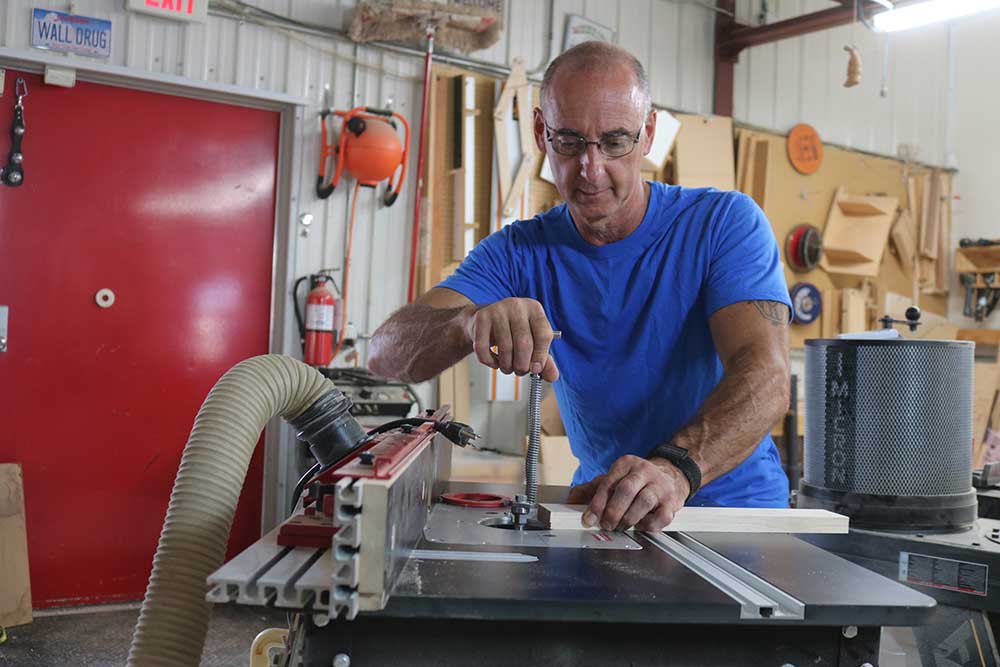 Workbench Plans: How to Build a Workbench With Full Accessories
George Vondriska
Gain all the knowledge you need to build your own fully accessorized workbench with this step-by-step video featuring George Vondriska. For both beginning and intermediate woodworkers alike, a well-made and intricately customized workbench is a critical tool to ensure efficiency in all your future woodworking projects. Through George's detailed instruction, you'll quickly and easily learn how to build a workbench that will serve you well for many years to come.
Throughout this video, you'll discover simple yet proven techniques for not only this particular project, but all your projects as well. George includes detailed instruction on how to build a workbench that features adjustable legs—offering virtually any working height you may need—along with multiple storage cabinets and surfaces to keep your shop space both clean and efficient.
Workbench Plans: WWGOA
Check out this full video and master the techniques for adding additional accessories to your workbench such as bench dog holes (positioned using a plunge router jig) and much more. With the groundwork laid out and your new workbench taking form, you'll find ample opportunity to improve upon the design to suit your own custom needs, such as adding a board jack when working with particularly long pieces or a planing stop, used when sanding or planing surfaces. George even offers some creative and incredibly handy custom-made accessory options that will give your workbench a few extra capabilities you may not find in most woodshops.
With this in-depth video on how to build a workbench, you'll be on your way to improving the beauty and efficiency of your woodshop in no time! Make sure to utilize our workbench plans below.
Additional resources are included for Premium Members. Become a member to access these additional resources.
Popular All Woodworking Videos videos
Explore videos by George Vondriska