Question: If you are doing breadboard ends on a project that will only be viewed from one side, say perhaps a sofa table or hall table that you never see the back side of the top with any regularity, could you glue instead the front third or so, so that you don't get the misalignment of the front breadboard and field on a regular basis? Or would that lead to cracking, and/or misalignment still?
Answer: My recommended approach here would depend on how wide the end of the table is. If it is a narrow table, say, less than 15″ deep, then I'd glue the front half, and leave the back half without glue. If it is wider than that, then you will leave too long of a section at the end of the joint unglued and you might experience a separation of the breadboard end from the main panel, leaving an unsightly gap in the joint. If it is wider than that you could pin the joint instead of gluing the joint. See the drawing below. The pin going through the non-elongated hole would be at the front edge of the table.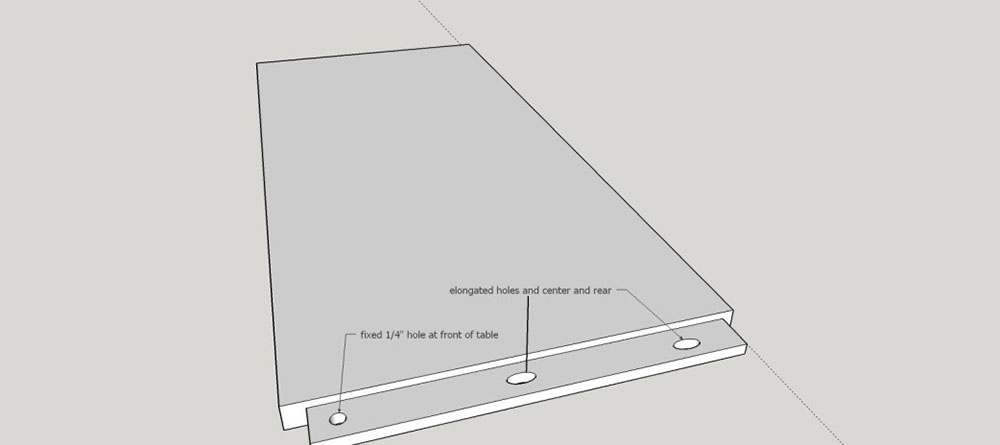 Have a look at this info related to breadboard ends:
How to Glue Breadboard Ends Bedside table project with breadboard ends Build a Tool Chest Class
Paul
Do you have a question for WWGOA? Ask us on Facebook or email editor@wwgoa.com. Note: questions may be edited for clarity and relevance.