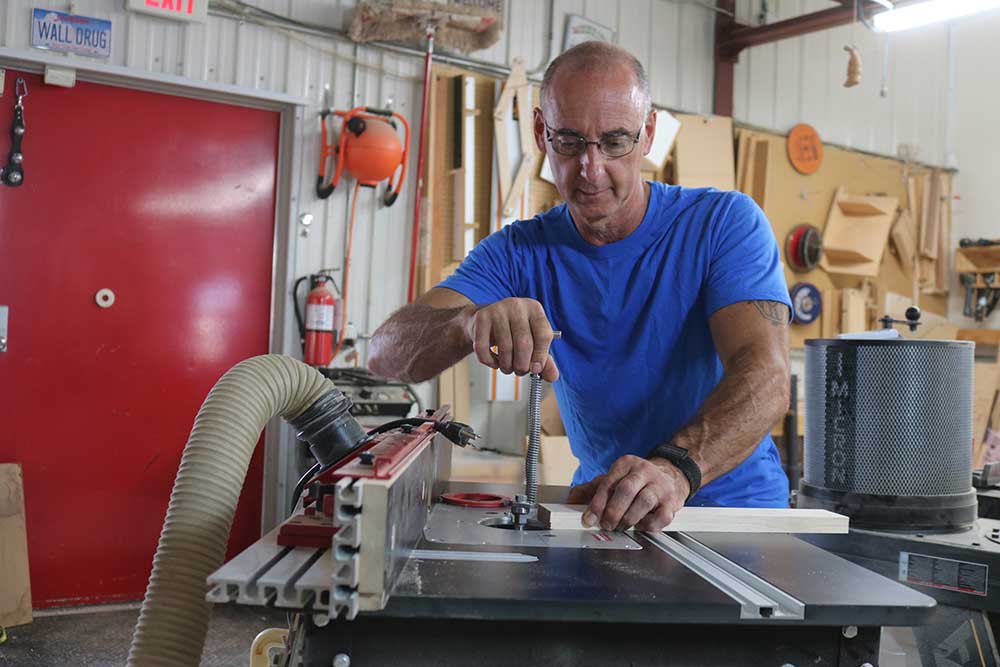 Furniture Leg Repair - How to Fix a Broken Leg
George Vondriska
Once people know that you do woodworking, they probably ask you if you can fix broken furniture, like a furniture leg repair that recently came into George's shop. While every repair is different, here are some tips that will help you the next time a repair comes into your shop.
Them's the breaks
Your first step will be to check the break to determine if the pieces will readily come back together. This is affected by the type of wood you're working with, how the break happened, and whether or not you have all the pieces. This is the first go-no go point of the repair.
Clamping challenges
It's not uncommon to run into unique clamping scenarios on furniture repairs. It's not the same as assembling a brand new piece of furniture that you've just built. You may have irregular surfaces, and you need to be very careful that the clamps don't damage finished surfaces. You may be surprised by the clamping device we used on our furniture leg repair. Once you know the repair will work, and you have an effective clamping strategy, you can put things together.
Finishing
Once the glue is dry and the clamps removed, you'll need to do some clean up. Some repairs may require sanding to "feather" the parts together. You may also need to do some stain and top coat matching.
More info
Looking for more information on furniture repairs? Chairs, thanks to the abuse they take, are common items for repair. We've got some great strategies for chair repair. Looking at a piece of furniture whose veneer is shot? Furniture repair of veneered pieces is unique, requiring its own strategies.
5

Responses to "Furniture Leg Repair – How to Fix a Broken Leg"
Popular All Woodworking Videos videos
Explore videos by George Vondriska