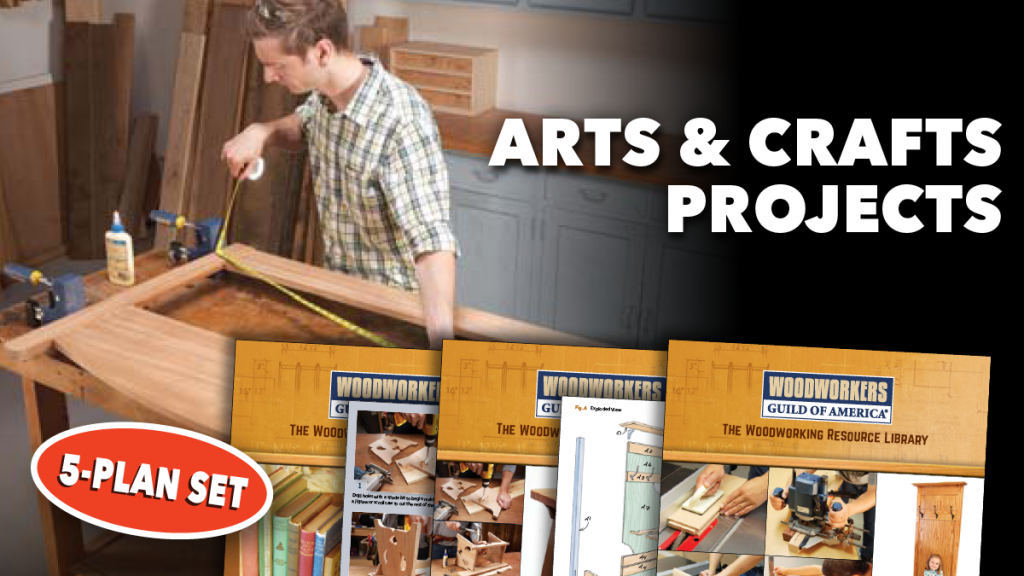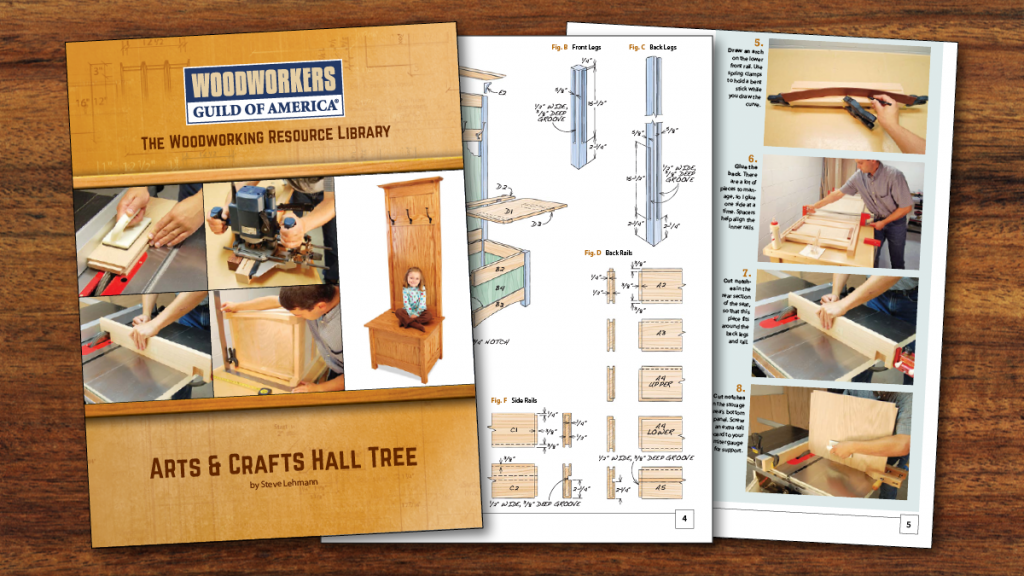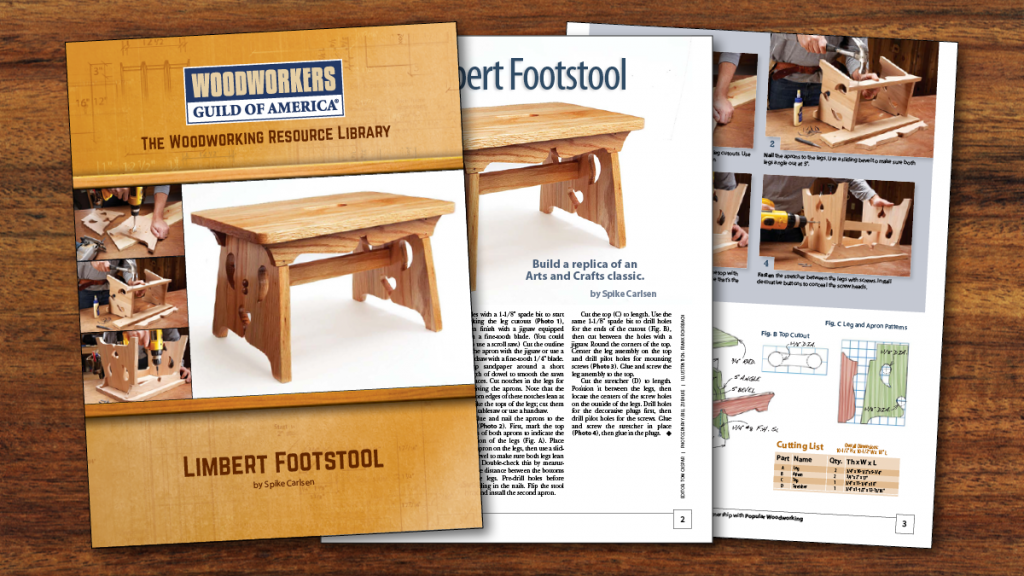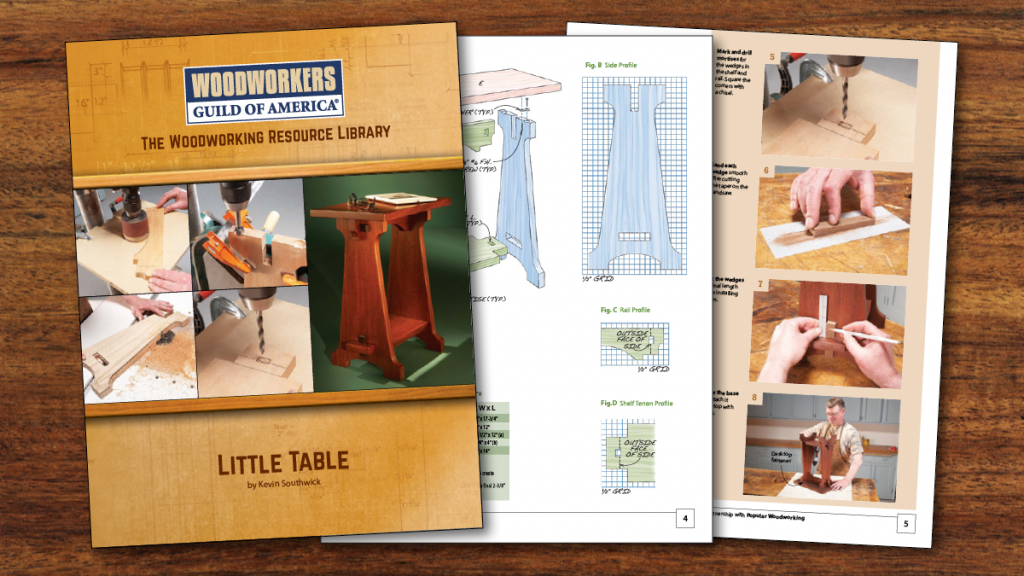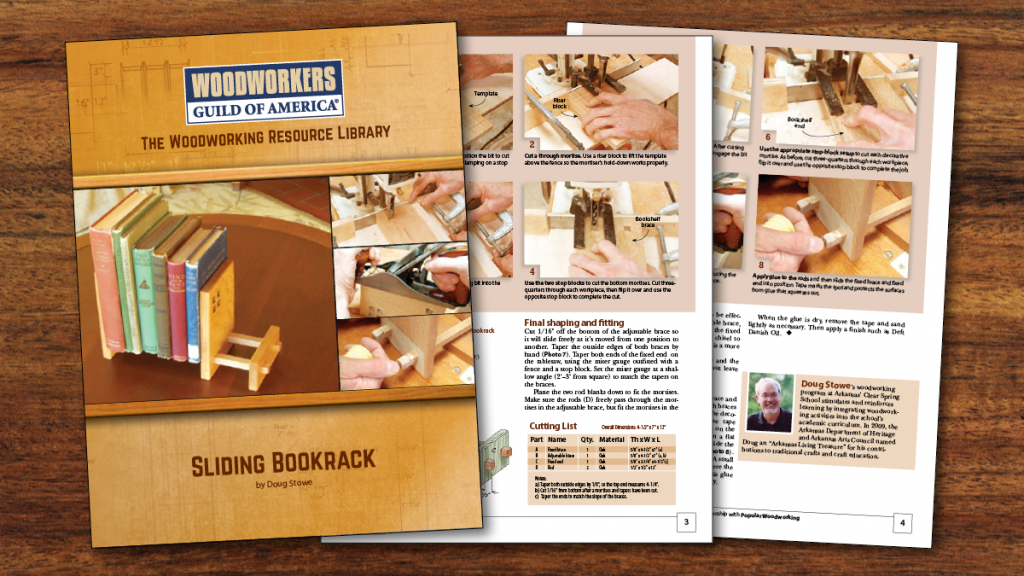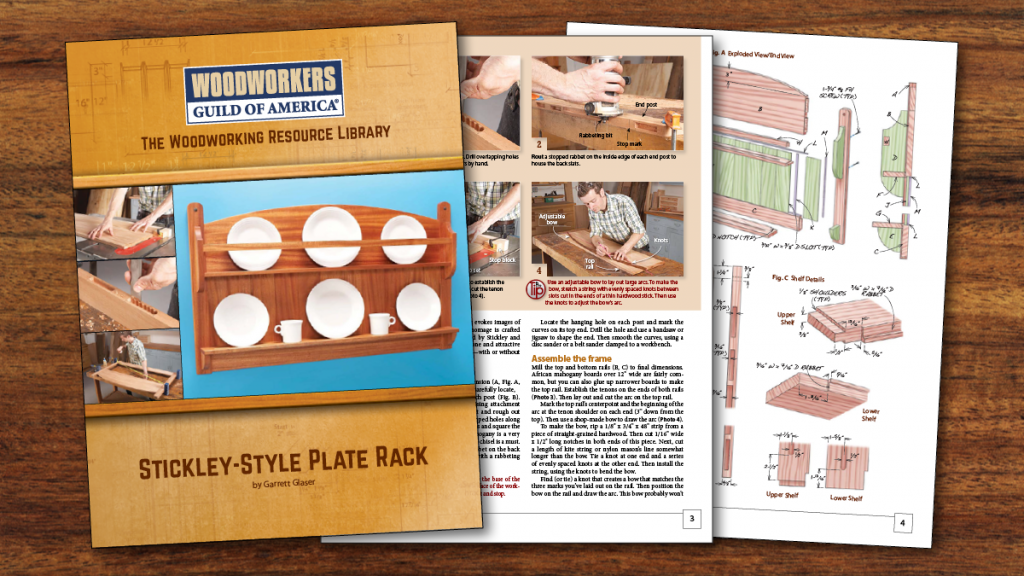 Plan
Arts & Crafts Projects 5-Plan Set
$29.99
D1076F
Description
Woodworking 5-Plan Set: Arts & Crafts Projects
The Arts and Crafts movement got started in the late 1800s and has been captivating the minds of woodworkers ever since. The popularity of Arts and Crafts design is at a fever pitch today, with outstanding examples being produced by talented woodworkers around the world.
WWGOA pays homage to the Arts and Crafts style with this set of plans which includes a nice range of projects to whet your appetite in this style and provide a good start on getting your home steeped in this rich, luxurious aesthetic.
The collection includes examples of Arts and Crafts design, including plate rack inspired by the work of legendary icon Gustav Stickley, that can store everyday dishes or your "fine china". Also, don't miss the classic Arts and Crafts hall tree that can organize the entry way in any busy home.
Warning; once you get started with Arts and Crafts projects, it's hard to stop because people absolutely love them!
This set includes the 5 digital PDF Plan downloads listed below:
Arts & Crafts Hall Tree
Limbert Footstool
Little Table
Sliding Bookrack
Stickley-Style Plate Rack