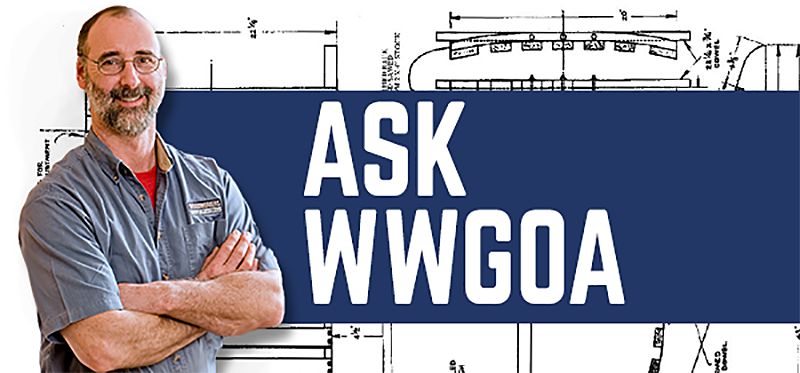 "I viewed the WWGOA video Logs to Lumber and I'm interested in building a solar kiln. Where can I go to get plans? Can you give me rough dimensions on the one featured in the video? I live near Nashville Tennessee, and I would like to know what roof angle I would need for my location. I am also wanting to build some outdoor furniture from pressure treated wood from home building centers like Home Depot or Lowes. What do you think of drying pressure treated wood in a solar kiln?"
Submitted by: bbspring
WWGOA Editor Response:
The solar kiln plans in the video use approximately 4′ wide x 9′ long and a little over 6′ tall at the high end of the angled roof. Gene Wengert was instrumental in the design of Dave's kiln. You can find plans for a variety of kilns designed by folks at Virginia Tech and the University of Wisconsin-Madison.
I haven't heard of anyone using a solar kiln to dry treated lumber, so can't tell you much there.
George Vondriska
Managing Editor
Got a woodworking question you need answered? Comment or Email us at editor@wwgoa.com
Related Videos: