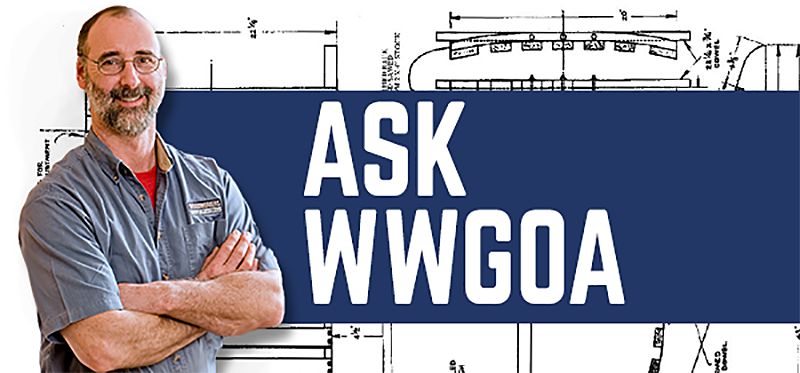 "How do you separate a bowl turning paper joint and which glue is best?"
Submitted by: ebjuel
WWGOA Editor Response:
After the bowl has been sanded and finished, with the bowl still on the lathe, place the point of a wide bench chisel (1″ or more) directly on the paper seam in the paper joint. The bevel of the chisel should be toward the faceplate. Gently tap on the handle of the chisel using a mallet. Watch for the paper seam to open. Don't try to completely separate paper seam from one position. You'll need to do a little tapping, then rotate the bowl and do a little more tapping. The seam will get progressively wider. Don't be tempted to use the chisel like a lever and pry the pieces apart. Let it separate on its own. Standard wood glue, also called carpenter's glue, works fine. Be sure the paper you use is porous. A brown paper grocery bag works great.
Also, check out our video on the website titled "Bowl-Turning Paper Joints".
Thank you for your question.
George Vondriska
Managing Editor
Got a woodworking question you need answered? Comment or Email us at editor@wwgoa.com
Related Videos: