I bought a Lie Nielsen Low Angle Block Plane after reading Seth Keller's article, 5 Expensive But Worth Every Penny Woodworking Tools. I LOVE the plane and use it all the time, but I took this amazing tool a step further by sending it to Jenny Bower to be engraved.
A plane that was already a wonderful tool became even better thanks to the incredible engraving Jenny did on it.
To be fair, the plane doesn't cut any better or hold an edge any longer, but this embellishment is a treat to look at, and I appreciate having one of my favorite tools made even better by this custom engraving.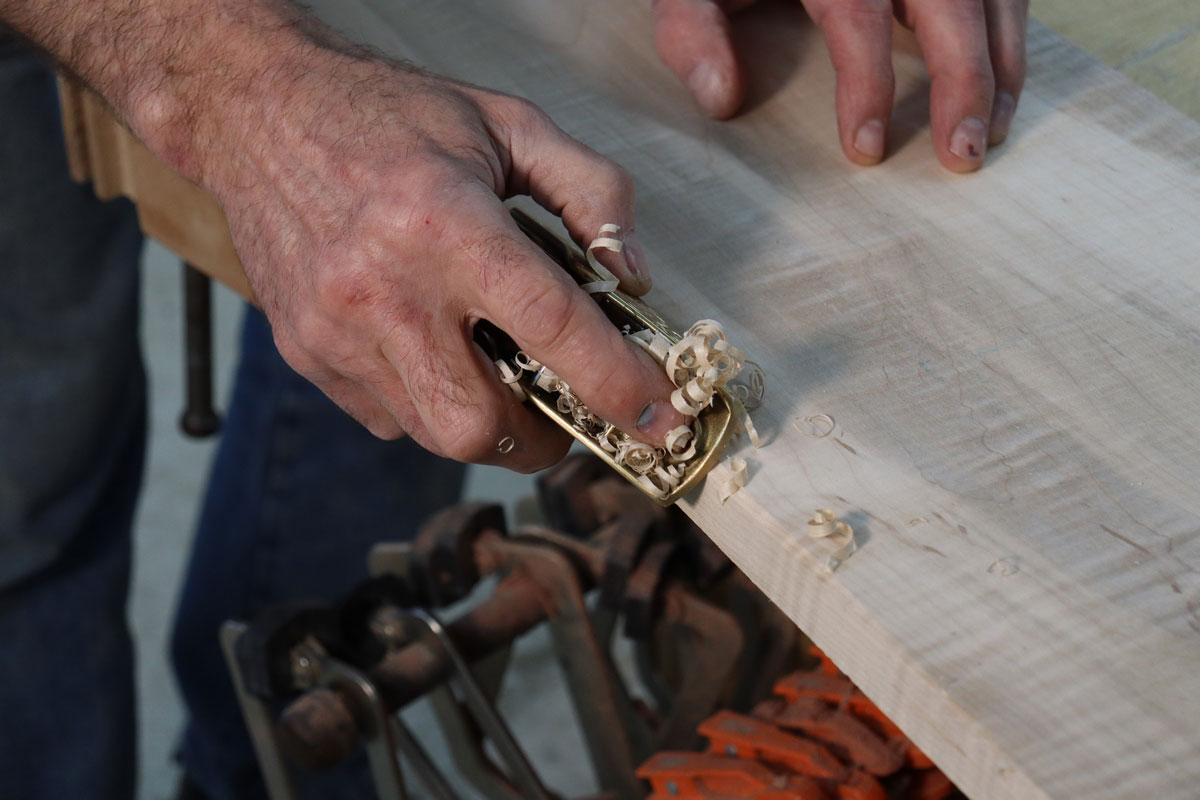 For me and my shop, I'll put this one in the category of life being about the journey, not the destination. This plane functioned perfectly, and I already enjoyed having this plane in my hand. Now I smile every time I use it and feel the graceful curves of each of Jenny's cuts in my hand.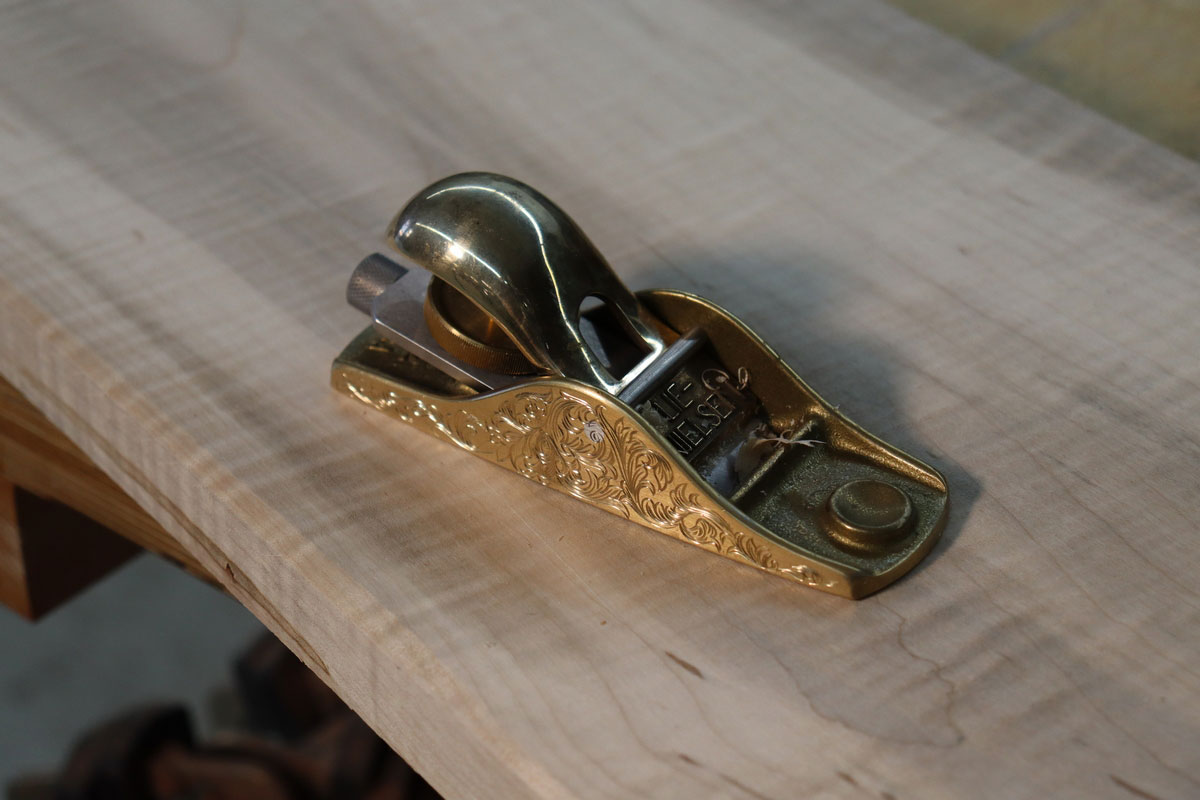 Visit Jenny's website to learn more about her and her engraving.