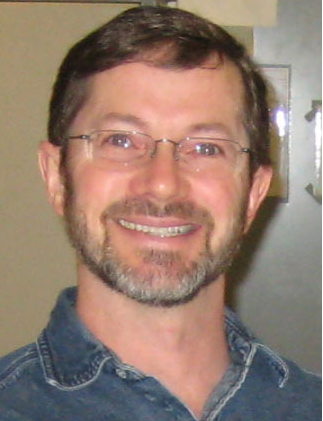 Meet Charlie Kocourek, winner of the "Best Furniture Making Blog" and "Best Cabinet Making Blog" categories in the 2016 WWGOA Blogger Awards! October 2016, WWGOA hosted a competition dedicated entirely to all those talented woodworkers out there who share their work with the blogosphere. We asked you to nominate and vote for your favorite bloggers, and now we're thrilled to be able to announce the winners!
Charlie runs the Jack Bench Woodworking website and blog. The site gets its name from Charlie's famous Jack Bench, a versatile and customizable workbench he's designed for all types of woodworkers. In addition to his own website and blog, Charlie has also made an appearance on WWGOA. He has a great tutorial for flattening wood slabs with a router, which you can watch here.
We asked Charlie to share a little about himself, his blog, and his work so the WWGOA community can learn more about this talented woodworker. Read on.
Q: When did you first begin woodworking?
Charlie Kocourek: My first exposure to woodworking was working alongside my father on home improvement projects.
Q: Who taught you how to woodwork?
I gained confidence and familiarity with the equipment from my early experiences in junior high shop class and working with my father. Later I learned a lot about woodworking through my involvement with the Minnesota Woodworkers Guild. I have also been fortunate to be able study with some very high end woodworkers; Tom Caspar, Tom Schrunk, Mark Laub, Fred Cogelow, and Michael Fortune are a few that come to mind. In addition, I look for inspiration through books and magazines. Today, I look more and more toward online resources like YouTube and the WWGOA.
Q: What was your first project?
My first real woodworking project was a trestle style coffee table that I made in 7th grade shop class. I really enjoyed making that table and I was especially encouraged when I won an award for it. That really made an impact on me.
Q: What is your favorite type of project to make in the shop?
I enjoy working on things that are precise and decorative, like veneering and carving.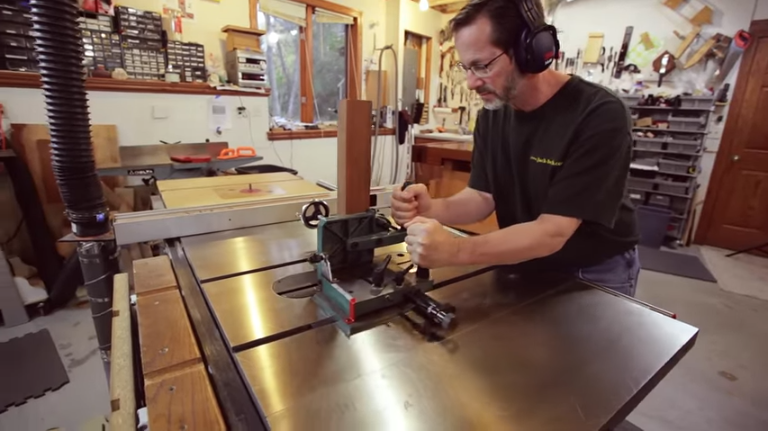 Q: What is your shop like?
I have a 400 square foot space in the basement of my home. It has two 220v circuits, two 20 amp 110v circuits, and a 9 foot ceiling. I managed to fit all the major power tools into that space: an industrial table saw, a 16" bandsaw, drum sander, two planers, a 6" jointer, router table, drill press, and a lathe. I have a dust collector that is hard piped to each of these. I also have an assortment of hand planes, routers, drills, chisels, and carving tools. One thing I especially like about my shop is that it has a sink!
Q: What are you currently working on?
Currently, I am working on a table with a 4-way book matched walnut burl top.
Q: What project have you been most proud of?
I am proud of most of my projects, but I would have to say that the Adjustable Height Workbench (the famous "Jack Bench") that I designed and built a few years ago is the one that I am most proud of.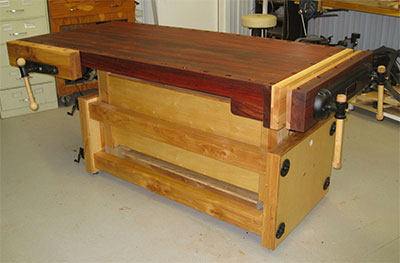 Q: What woodworking tool could you not live without, and why?
If I had to choose just one tool then it would be a bandsaw because it is so versatile. I can make straight cuts, curved cuts, angled cuts, and resaw with just that one machine.
Q: What's your favorite species of wood to work with, and why?
My favorite woods are the ones with red tones like mahogany and bubinga. Mahogany is easier to work with, but I think bubinga is more beautiful so I would have to say that bubinga is my favorite.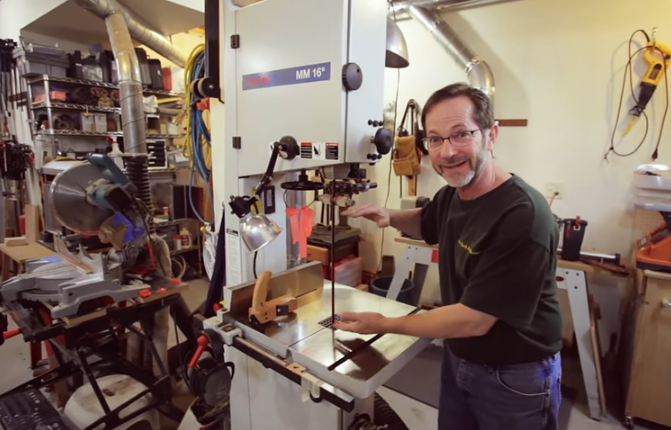 Q: What's your favorite thing about woodworking?
I enjoy making furniture and I get lost in all aspects of woodworking. Designing and problem solving are my favorite parts of the process.
Q: What would you say to someone who is just beginning woodworking?
I would offer three things to anyone just starting out:
Just do it. Get out in the shop and start making stuff and don't wait for the perfect set of tools. You can do amazing work with limited tools.
Find a community. Whether it is WWGOA, a local guild or club, or a Facebook group. Woodworking is generally a solitary endeavor and it really helps to have some kind of community to rely on.
Learn all you can and try to stretch your abilities. As you learn more about woodworking your work not only gets better, but it also gets more interesting.