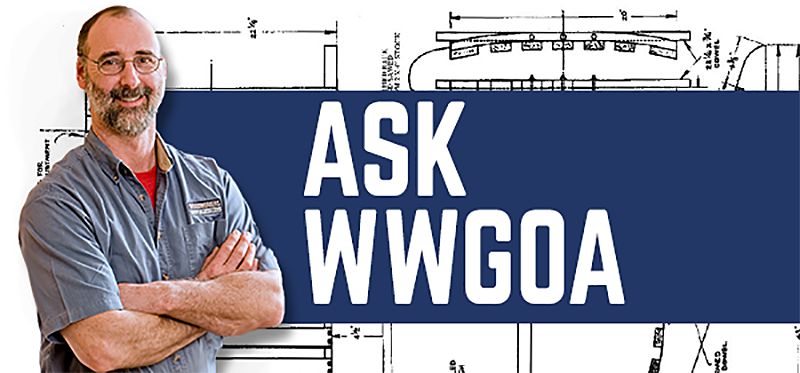 Question:
I recently built a new workbench with a front vise and a tail vise. I purchased some bench dogs to use with my new bench, but I'm not sure how to space the holes for the bench dogs. I'm reluctant to start drilling holes into my new bench without some advice regarding the appropriate spacing of the holes. Any ideas?
Submitted by mderosby
Answer:
The center-to-center spacing of your bench dog holes should be slightly less than the travel of your vise. That way you'll be certain that, regardless of the length of the material you're trying to hold in the dogs, you'll be able to catch it.
George
Do you have a question for WWGOA? Ask us on Facebook or email editor@wwgoa.com. Note: questions may be edited for clarity and relevance.