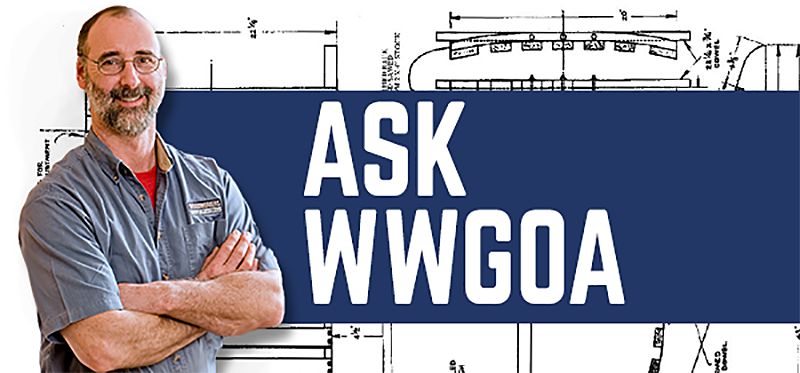 Question: In Ontario, Canada, I have free fallen trees cut down by the city to walk away with. How long is too long to consider fallen wood to be not green enough for re-sawing? The trees have been down two winters. What tools and blades will do the job?
Submitted by anonymous
Answer:
It can take intact trees quite a while to get too dry, but there are lots of "it depends." The larger the diameter of the tree, the longer it will take to dry. If the bark is still on, the trunk will have dried more slowly. I've left logs for a couple years, hoping to get to them later, and once I cut the dried out ends off, they were amazingly wet inside.
To determine if the log is ok, first have a look at the end. It'll probably be cracked pretty badly. Using a chainsaw cut about 12" off the end. See if the cracks have penetrated to the point where your new cut is. Keep cutting chunks off the end until you get to a point where there aren't any more cracks. Then use a moisture meter to check the intact wood. Hopefully it's 25% or higher. You can then start processing the log.
You can rip the log with a chainsaw. It's best to use a dedicated ripping chain, available from chainsaw suppliers. You can also make the cuts on a bandsaw using the widest blade the saw will handle, 3 TPI (teeth per inch).
Using the search window on WWGOA.com (upper right hand corner) search "logs" and you'll find quite a bit of info on this topic.
George
Do you have a question for WWGOA? Ask us on Facebook or email editor@wwgoa.com. Note: questions may be edited for clarity and relevance.