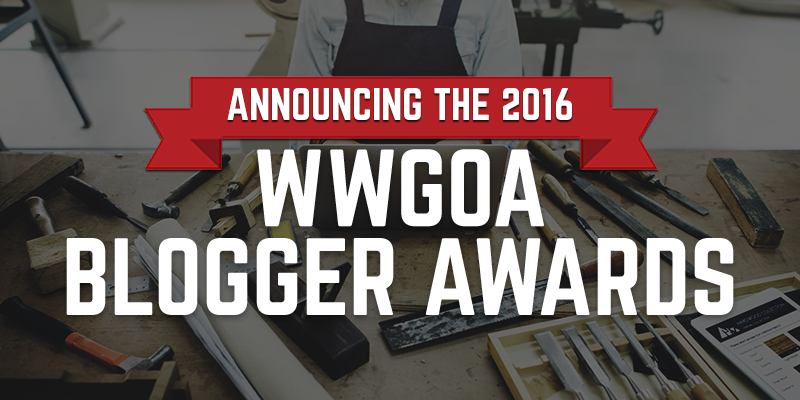 The nominations have been made and the tallies have been counted, so now it's time to VOTE for your favorite blogger in the first ever WWGOA Blogger Awards!
For the past two weeks, woodworkers have been nominating their favorite woodworking blogs in five different categories. The blogger with the most votes at the end of the competition will win a WWGOA Blogger Award Winner badge to display proudly on their blog, a spotlight/guest feature on the WWGOA blog, and a free Annual Premium Membership to WWGOA. Not to mention great exposure for their blog, plus of course bragging rights!
Voting begins Tuesday, October 25th, and closes Tuesday, November 1st, so make sure to cast your vote before then. Winners will be announced on Monday, November 7th.
Here are the nominees in each category:
Best Plans and Projects Blog
Best Furniture Making Blog
Best Hand Tool Work Blog
Best Cabinet Making Blog
Note: No viable blogs were nominated for the category of Best Lathe Turning Blog.
Voting closes November 1, so make sure to vote for your favorite blog before then. Make sure to share this post with your fellow woodworkers and encourage them to vote as well!