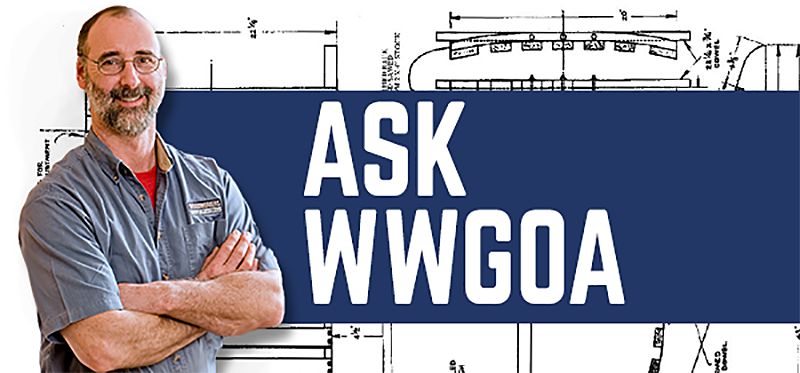 "I recently built my daughter a book case with maple plywood. I made a homemade pegboard jig for drilling the shelf support hole. On this jig, I used blue chalk to mark the holes for drilling. Some of the chalk got on the maple. I brushed it away. Most of the chalk was brushed off. Some chalk remained.
I did not worry about it at the time. I thought I could get it off later by lightly sanding or washing it off with a damp rag. Big mistake. Sanding did not work. Sanding too much and I would blow through the top layer. I tried spraying with bleach and a card scraper and probably a few other things that I can't remember now.
Is there something else I could have done?"
Submitted by: afamig
WWGOA Editor Response:
I suspect a solvent, like denatured alcohol, would have been a better wiping choice than water. Put a little chalk on a piece of scrap and try removing it with the alcohol to make sure it works next time. You can find denatured alcohol at home centers and paint stores.
George Vondriska
Managing Editor
Got a woodworking question you need answered? Comment or Email us at editor@wwgoa.com