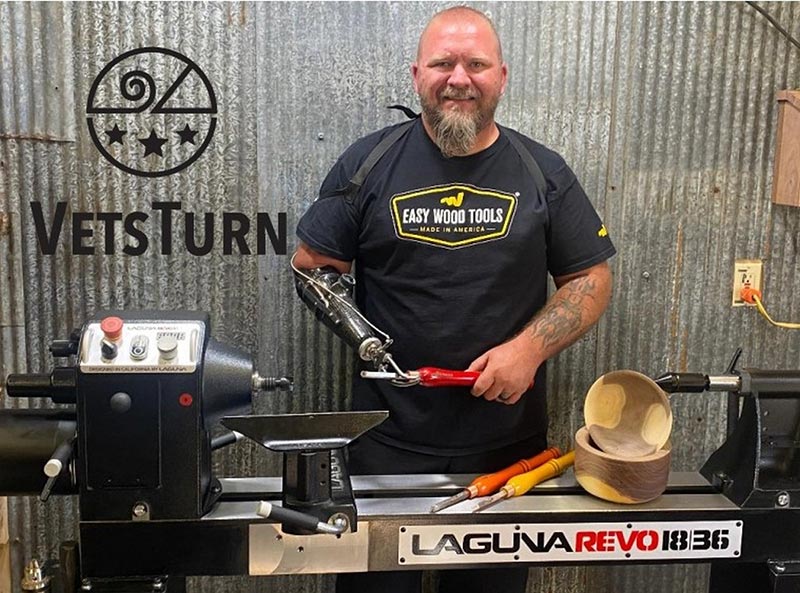 If you've ever thought of trying your hand at wood turning but were afraid it might be too difficult, here's a story that may give you the inspiration you need.
After losing his arm in 2004 during his military service in Iraq, combat Veteran David Sterling decided to explore woodturning as a form of therapy for the physical and emotional trauma that resulted from his experience.
In 2021, he applied for and was awarded a complete woodturning setup (tools, supplies, education, and support) by VetsTurn, a program founded by WWGOA editor Paul Mayer and supported by many vendors and members of the woodturning community.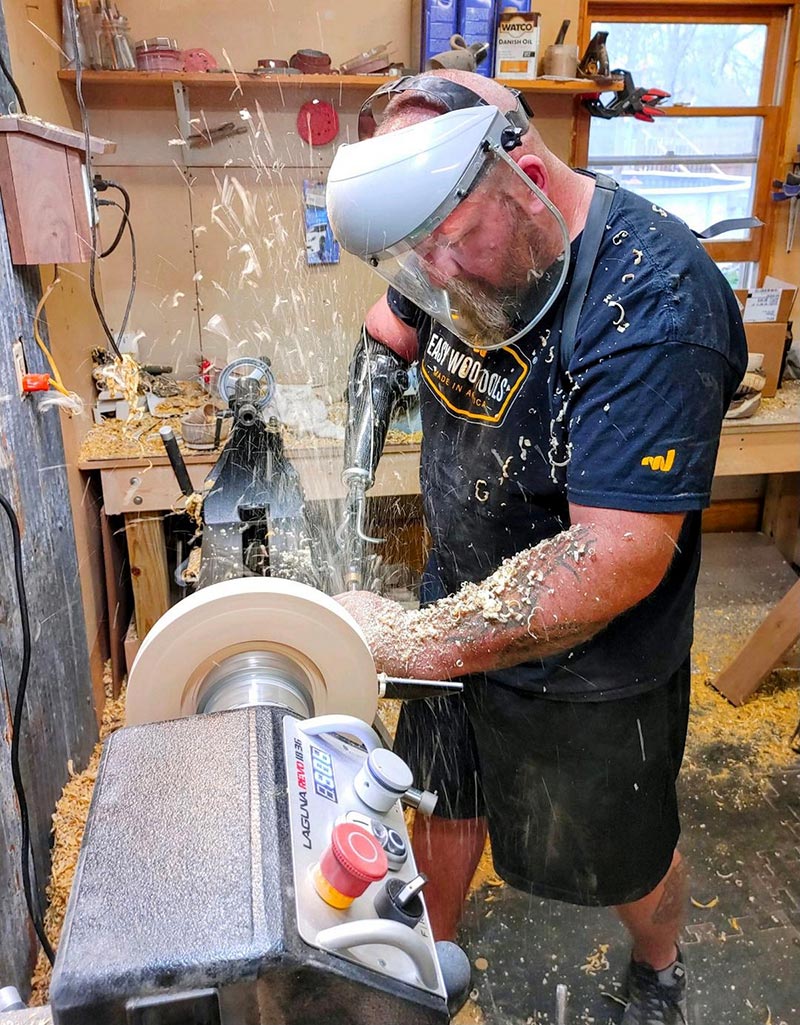 Before long, David had turned over 300 wooden bowls on the lathe that he received from VetsTurn and decided to scale up his operation and launch his own business, Iron Hand Woodworks. To increase his production and allow him to turn larger bowls, he upgraded from his Laguna 1216 to a Laguna Revo 1836 professional class lathe.
"I turn 8-10 hours every day, so having a more powerful, smooth-running machine will allow me to increase my productivity with less fatigue," David says. "Bowl turning has already provided me with countless hours of great therapy for my PTSD, and I believe that this endeavor will bring continued relief for years to come. I also enjoy creating useful pieces that bring joy to people as they incorporate them into their daily lives."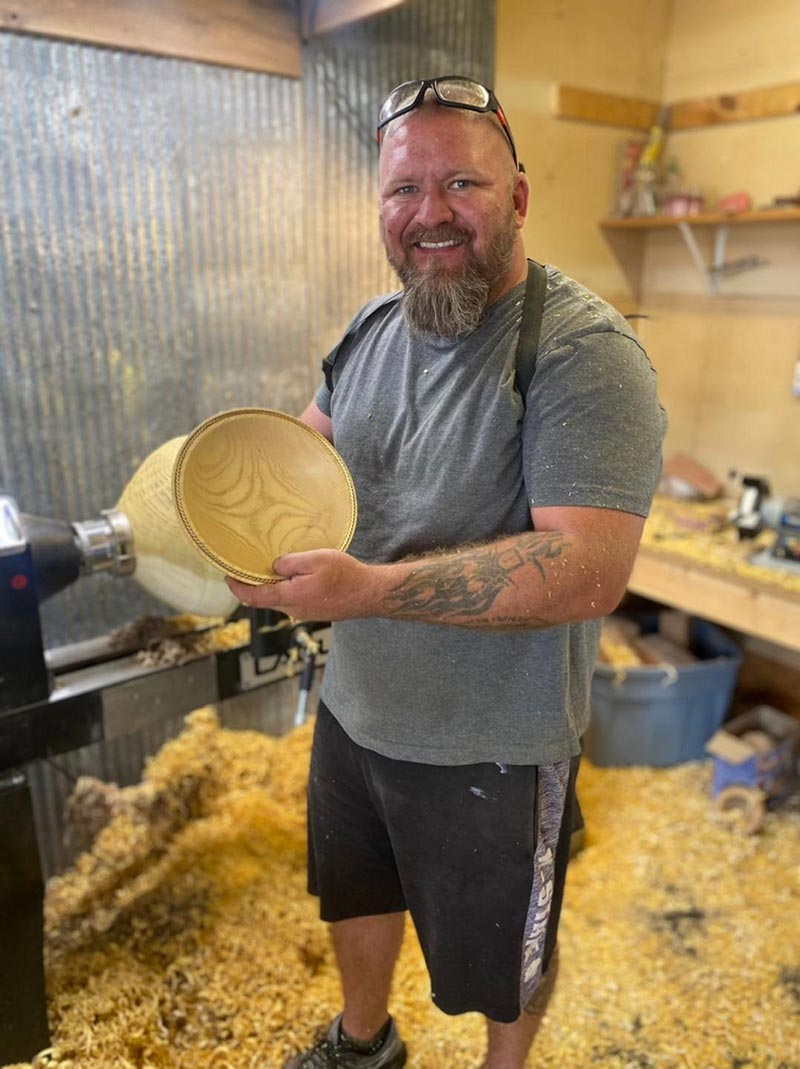 David's pieces are currently sold at Clock Tower Mercantile in Iola, Kansas, and will soon be featured at Go Poppy Designs, a Chicago-based retailer specializing in handmade goods. His work can also be purchased online via the Iron Hand Woodworks Facebook page as David continues to explore additional sales outlets for his evolving business.