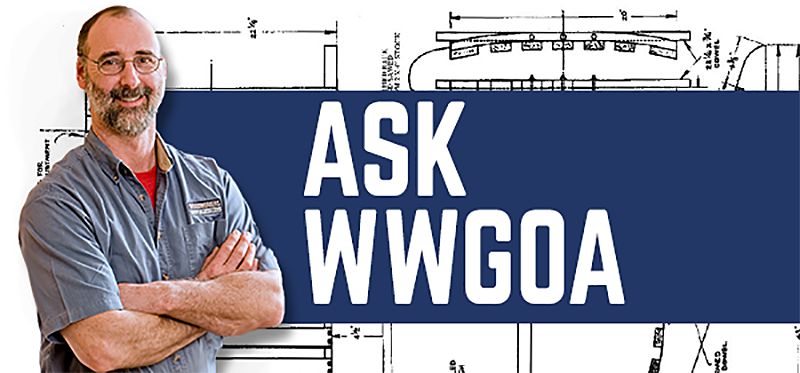 Question:
Wondering if you know of a way to break apart joints glued with Gorilla Glue. Whoever tried to repair this antique dresser drawer let the glue squeeze out all over and didn't clamp the joints so one has set up so far apart the drawer won't fit in the case. I can use a sharp knife to cut out the squeeze out, but how do I get the joints apart? The Gorilla folks say there is no chemical that will break the bond.
Submitted by Joe
Answer:
I'm assuming you mean Gorilla's polyurethane glue, not their wood glue.
It seems like Gorilla Glue would know their own product best, but a little cruising on the web indicates that denatured alcohol or acetone might loosen the hardened glue up. Home centers or paint stores should carry either product. I'd lean toward trying the denatured alcohol first as it's not as potent as the acetone. If denatured alcohol doesn't do it, go to the stronger solvent, acetone. In either case, work in a well-ventilated area and be sure to wear the right protective gear.
From what I read it looks like it's important to allow the solvent to soak in for a while, 10 minutes or so, before trying to remove the glue.
Good luck.
George
Do you have a question for WWGOA? Ask us on Facebook or email editor@wwgoa.com. Note: questions may be edited for clarity and relevance.