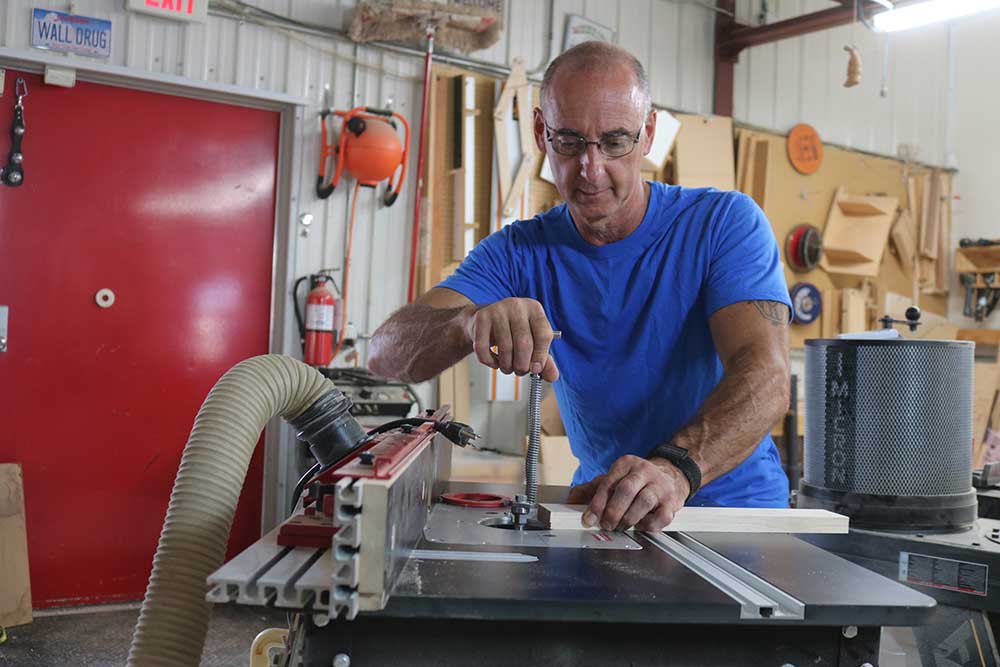 WWGOA GOLD: Kaizen Foam for Tool Storage
George Vondriska
In this GOLD LIVE event, George demonstrates how to use Kaizen foam for tool storage. Kaizen foam is a medium-density foam that's made in 1/8" layers. Once the outline of your tool (or photo gear, electronics, etc.) is cut, you can peel back layers to "nest" the tool the right distance into the foam. Watch for tips and tricks that'll help you get the hang of the process.
The foam George is using was purchased from FastCap. He's also using their long nose marker, Kaizen Knife, Kaizen Foam Scraper and Kaizen Foam Spinners.
The foam is available in 7/8", 1-1/8" and 2-1/8" thick sheets, 2' x 4'. George is using 1-1/8" thick material.
THIS EVENT IS ONLY AVAILABLE FOR WWGOA GOLD AND PLATINUM MEMBERS
Log in now to view the event or become a GOLD member today by clicking here and choosing the GOLD membership option!
Explore videos by George Vondriska
$370
Value
Get everything included in Premium plus exclusive Gold Membership benefits.
24/7 Access to Premium Woodworking Videos, Projects, and Tips
Step-by-Step Instructional Demos, Plans, and Tutorials
8 Full-Length Video Downloads to Watch Offline
3 Full-Length Woodworking Classes to Keep for Life
7 Printable Woodworking Plans
Discounts on Purchase-to-Own Content in the Woodworkers Guild of America Shop
Access to Ask the Expert Program
Exclusive GOLD LIVE Streaming Events
WWGOA GOLD: Kaizen Foam for Tool Storage
Join WoodWorkers Guild of America to continue watching for $194.00 per year