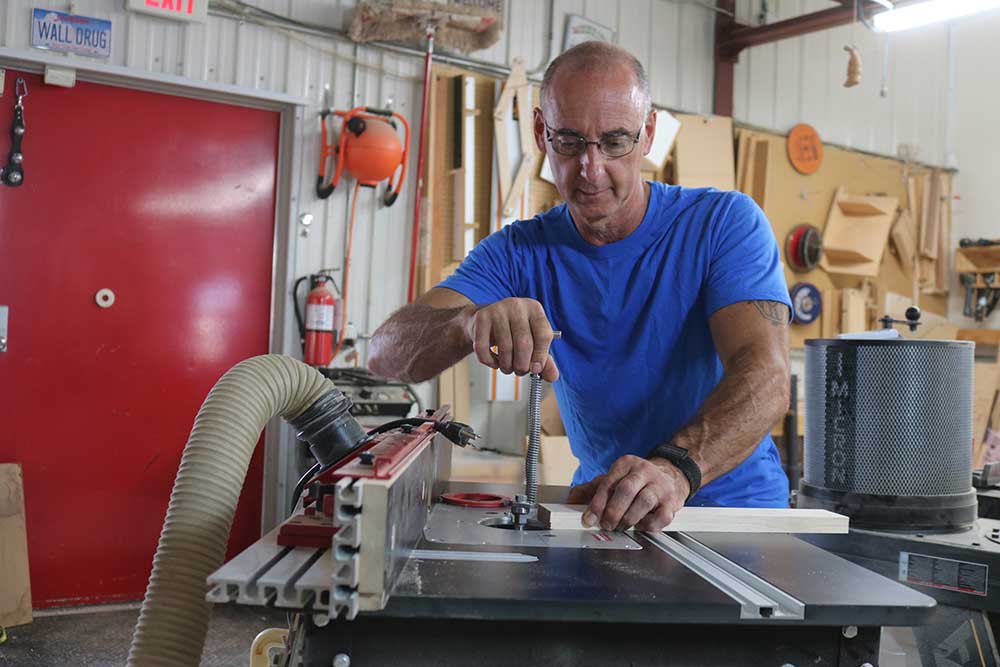 Using Paper Joints for Turning Bowls
George Vondriska
Turning bowls on a wood lathe is an absolute blast, and if you haven't tried it, you are missing out big-time! Once you experience the beauty and satisfaction of bowl turning, you'll be hooked. Like anything new that you try in the shop, however, there is a learning curve associated with turning bowls. One of the first things that you'll need to learn is how to get the bowl blank mounted properly on the lathe so that you can work efficiently and safely through your turning project. It's not difficult, but it needs to be done properly.
Once you have spent some time in your new hobby, you will likely want to add a four-jaw chuck to your arsenal, as one of the advantages that this brings is the ability to quickly mount the blank onto your lathe. Many beginning wood turners do not buy a four-jaw chuck immediately, however, and instead work with the standard-issue face plate that comes with most lathes. You don't want to just screw the face plate directly to the bowl blank, however, because the screws will likely penetrate through the bottom of your bowl, which will cause you to turn a strainer rather than a bowl. Is there an inexpensive solution, you ask?
Create a paper joint. A paper joint is a temporary joint that attaches a sacrificial base to the bowl so that the screws will not penetrate into the bowl. The joint will hold the blank securely while you turn your project, and the temporary base is easily removed when the turning is complete.
Let it cure overnight. Because of the high force that will be placed on the paper joint from the spinning lathe and cutting pressure, be sure to allow the paper joint to cure overnight before using it.
4

Responses to "Using Paper Joints for Turning Bowls"
Reply

Reply
Popular All Woodworking Videos videos
Explore videos by George Vondriska