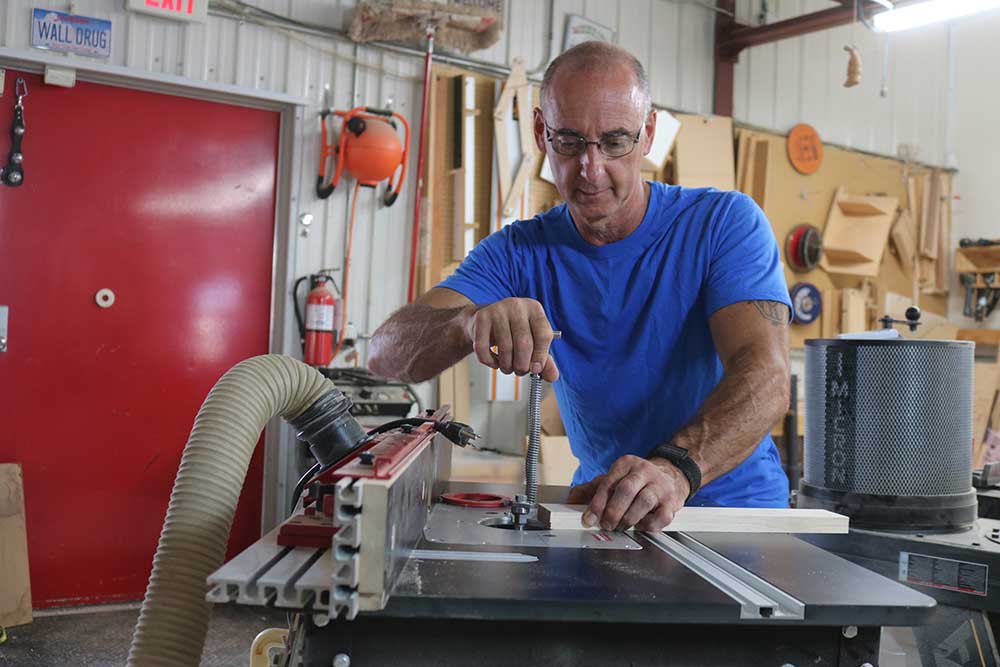 A Guide to Turning Metal on a Wood Lathe
George Vondriska
If you have a wood lathe, you are probably accustomed to turning pens, spindles, and maybe even bowls. The common denominator is that most of the projects that you produce are probably made of wood. There's no question that turning wood is one of the most fun things that you can do in a shop.
Have you ever thought of turning metal on a wood lathe? Turning metal on a wood lathe is definitely possible, although it is something that isn't recommend for people with no other experience on a lathe. If you are new to turning, it is strongly recommended that you learn more about wood turning and turn a good number of wooden projects to establish a good shearing technique before turning metal on a wood lathe.
If you want to try turning metal on a wood lathe, first it will be important to have an understanding of lathe safety, then there a few things that you should keep in mind that are specific to turning metal on a wood lathe:
NON-FERROUS ONLY. You can turn softer, non-ferrous metals such as brass, but you should not attempt to turn steel or other ferrous metals. If that is your plan you will want a metal turning lathe.
Sheering technique is critical. You'll want to understand the best cutting angles and sheering techniques, because metal will be less forgiving and slower to repair than wood. Maintaining your lathe will also be important so that your lathe is running as smoothly as possible.
Choose your lathe chisel carefully. You will have the option to use either traditional high-speed steel gouges or carbide, and in the video George demonstrates both. He will also share his preference along with the reasoning behind this. Whichever approach you use, be sure that you stay safe.
Popular All Woodworking Videos videos
Explore videos by George Vondriska