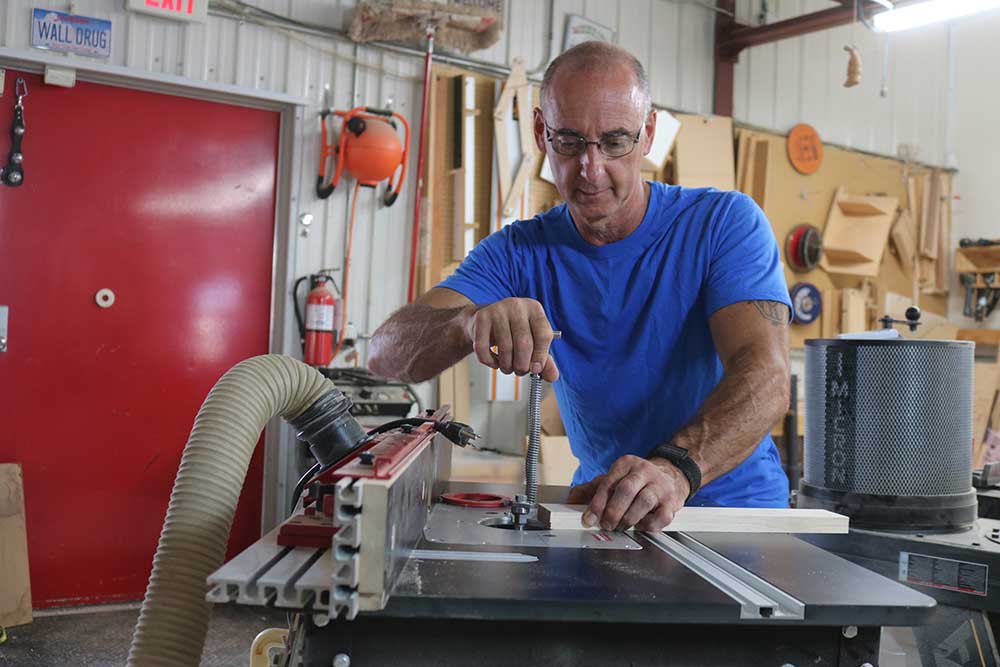 Quick Tip for Screwing in Screw Eyes
George Vondriska
How many times have you done this? Predrill a hole, grab a screw eye, put a screwdriver through the eye, and start tediously driving the screw eye in? Putting in one tiny screw eye? That's not a bad solution. Driving large screw eyes, like you'd use on a swing set, or driving lots of screw eyes, and this process gets real old, real fast. Wouldn't it be great if you could power drive screw eyes the way you power drive screws? If you own a set of Allen wrenches and a cordless drill, the solution for this problem is already in your shop.
Try it, you'll like it
Once you see this tip, you'll wonder why you haven't used this approach before. You'll be amazed by how fast, and easy, you can drive even the largest screw eyes. It's a great tip.
Making your shop life easier
WoodWorkers Guild of America loves making your shop life, and woodworking, easier. Our experts are always willing to pass their many years of experience along to you. Check out our full library of tips to see the multitude of ways we can make your woodworking easier, more productive, and more fun.
Using what we've taught you
What good are great tips, if you don't have a project to use them on? WWGOA has an extensive library of projects you should have a look at. Beginner to advanced, cabinet making, furniture making, kitchen items, lathe work…browse through the collection. You're sure to find something that you like.
One

Response to "Quick Tip for Screwing in Screw Eyes"
Popular All Woodworking Videos videos
Explore videos by George Vondriska