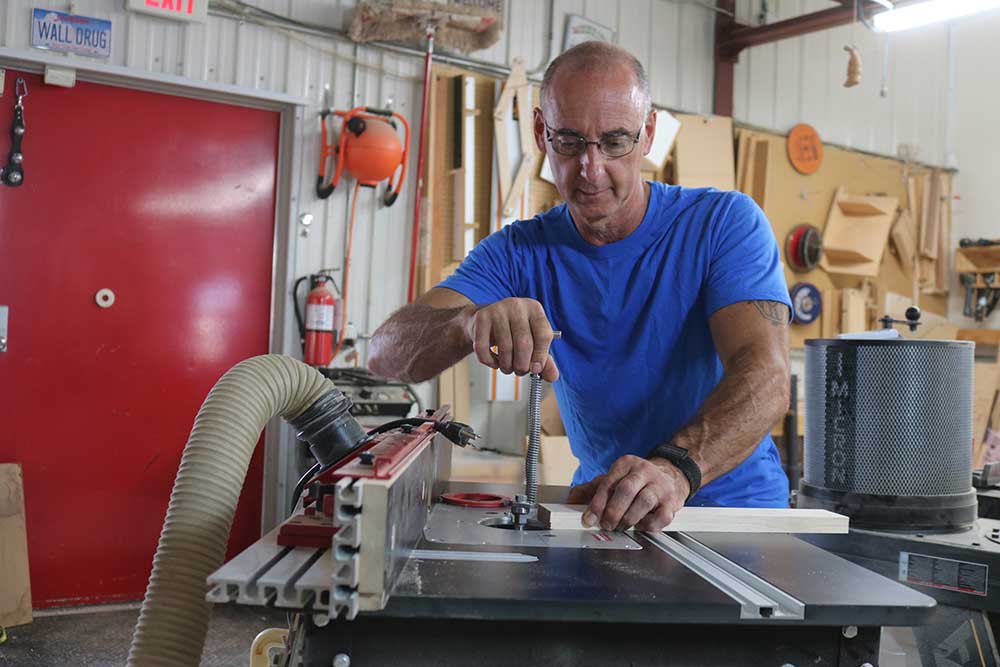 Build a Rolling Vac/Dustopper Cabinet
George Vondriska
Keeping your shop clean and tidy is a great idea not just from a housekeeping perspective, but also from a health perspective. You don't want dust going into your lungs. Even if you don't adversely react to it now, you could in the future. The negative effects are cumulative.
Clean is good, but…
If you've been using a shop vacuum to keep your shop clean, you may have run into this issue; as you use your vac its performance drops off. If you're using a wand to clean the floor, you find that the wand isn't picking up like it did previously. If you've connected your vac to a tool you find that you're no longer effectively grabbing dust at the tool. This is most likely caused by the vac's filter clogging with the dust you're collecting. Air can't get into the vac if it can't get out, so a clogged filter rapidly causes a drop in performance.
A solution
This is where the Dustopper comes into play. Put it inline with your vac and its cyclonic action puts lots of dust into a 5 gallon bucket before it gets to your vac's filter. This keeps your vac at peak performance longer.
Dynamic duo
Since your vac and the Dustopper need to be together to work, we've designed a convenient cabinet that will house them both. It's on wheels, so you can move the cabinet around your shop as you're cleaning. It also has a large top that you can use as a work surface. This is very convenient when you're using portable power tools, like sanders, and you want them hooked up to your vac.
Duststopper Vacuum Cabinet Plan Download
More shop-made cabinets
If you like the idea of shop-made cabinets check out this cabinet for benchtop tools and this rolling shop table.
More info
For more information on the Dustopper visit www.dustopper.com.
Popular All Woodworking Videos videos
Explore videos by George Vondriska