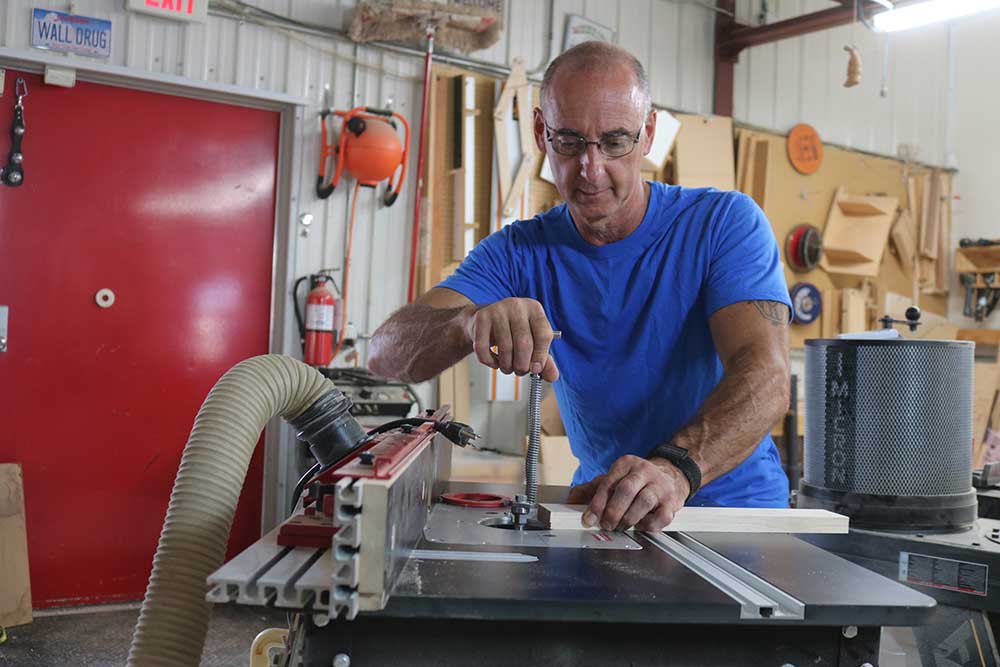 How to Repair a Cracked Bowl by Stapling
George Vondriska
If you turn enough bowls, you are bound to have one crack on you as it dries. What should you do when you have a cracked bowl? Some people might throw away the bowl, but I say that's crazy talk! Think of the cracked bowl as the starting point for a new art project. There are a couple different approaches that you might consider to "celebrate" the crack in your bowl.
First, you could always let the bowl dry and use resin to fill in the crack. Simple, looks great, and you can add dye to the resin to really dress things up. But, if you want to try something completely different, following along with George as he uses copper wire staple to repair his cracked bowl. To repair a cracked bowl using the staple method:
Mask the bowl on each side of the crack and mark your hole spacing. You'll want to complete the finishing process before starting the stapling project. Use painter's tape to protect the bowl, and determine the spacing for your staples. Choose a spacing that is appropriate for the contour and overall appearance of the cracked bowl.
Make your copper staples and mark the holes. Fold the copper wire appropriately to span the entire length of the crack. Use each staple as a template to mark the holes on the bowl for that staple. Drill a hole, insert one end of the staple, then use the staple to market for the other hole.
Run the staples through and cut the wire. Fold each staple back after it has been pushed through the holes on the cracked bowl, and cut the wire so that the end is not visible from the outside of the bowl.
After you finish this, you'll be ready for more woodturning!
Explore videos by George Vondriska