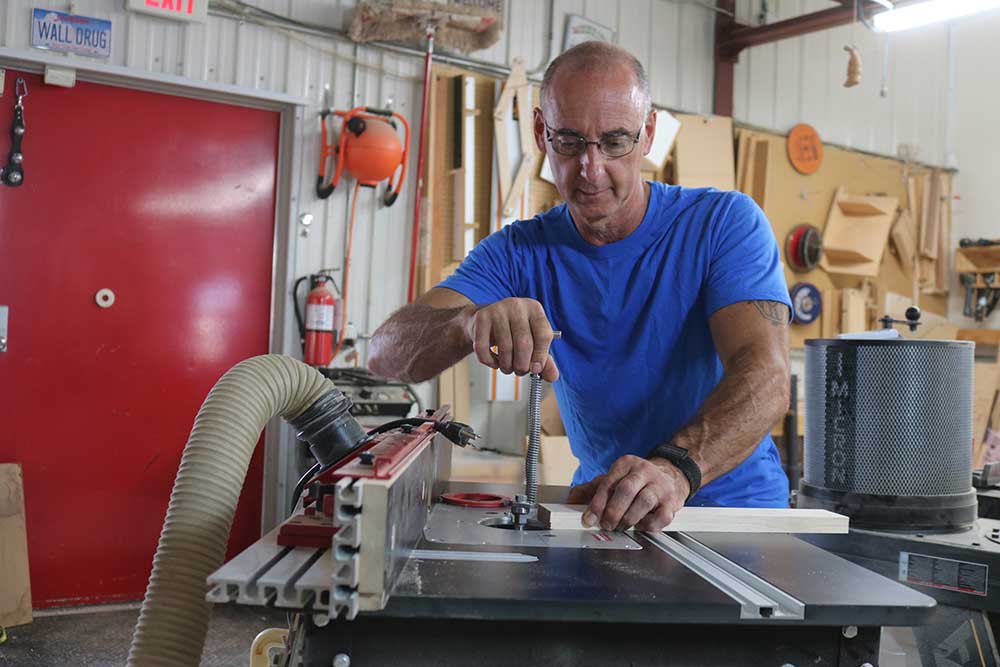 Pocket Hole Joinery: Beyond Face Frames
George Vondriska
Leg to rail construction is a very common part of building furniture. There are lots of ways the joints can be created, but few are as quick and easy as pocket holes. And, there's plenty of strength in a pocket hole joint. It's common for a leg to rail joint to have a reveal, an offset, between the face of the rail and the face of the leg. In this video we'll show you a dirt simple way to build an offset into your furniture projects.
Edge-to-Edge Glue-Ups
If you're making furniture, you're probably also making things like table tops. For these, you need edge to edge glue ups. Not enough clamps to do the glue ups you need to create? No problem. Pocket holes to the rescue again. Put pocket holes along the edges that you're putting together, and you can use pocket hole screws to draw your edge to edge joints closed.
Blind Case Sides
When you're building cabinets and have a blind end, one that goes against a wall or another cabinet, pocket holes will help you save on clamp use again. You can cut pocket holes in the case side at the front edge, and use pocket hole screws to pull the face frame against the front of the case. This approach frees up clamps, and also means you can keep working with the case without having clamps in the way.
There are lots of ways to join wood in addition to pocket hole joinery, so check out more videos on joints and joinery. And, if you want to mask your pocket hole joinery, there are also techniques for hiding screw pockets.
More Info
For further details on the Castle 100 Pocket Hole Machine visit www.castleusa.com.
19

Responses to "Pocket Hole Joinery: Beyond Face Frames"
Popular All Woodworking Videos videos
Explore videos by George Vondriska