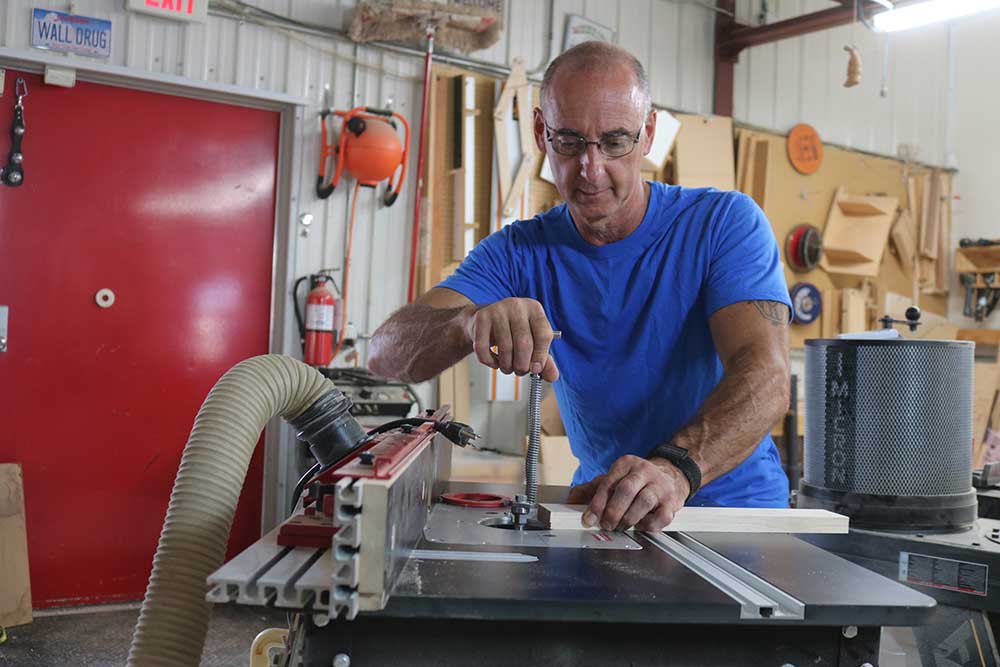 Making Picture Frames Without Using Miters
George Vondriska
Making picture frames is a great way to take advantage of your woodworking skills and, as you make them and give them away, your friends will love you for it. They're a great gift. If you've struggled with making picture frames (or haven't even tried it) because the prospect of cutting miters makes smoke come out of your ears, we're here to help. This picture frame is miter-less, and very easy to make.
Tools required
We'll do the lion's share of the work using a table saw and router table, including jointing the edges of our frame pieces using the router table. Since butt joints wouldn't suffice for strength, we'll be using pocket hole joinery to hold the corners together. You can learn more about pocket hole joinery in this video on screw pockets.
More easy projects
You'll find that making picture frames is very easy using the techniques we teach in this instructional video. We love to help keep you working in the shop, so check out more of our easy woodshop projects and gift ideas.
More on table saws
The table saw is key to this project, as it is to many woodworking projects. It's important to have a good understanding of how to safely and correctly use this important machine, and WoodWorkers Guild of America has lots of information for you that'll help you learn how to use a table saw.
More info
For more info on the Triton WorkCentre visit www.tritontools.com
19

Responses to "Making Picture Frames Without Using Miters"
Reply

Reply

Reply

Reply

Reply
Explore videos by George Vondriska