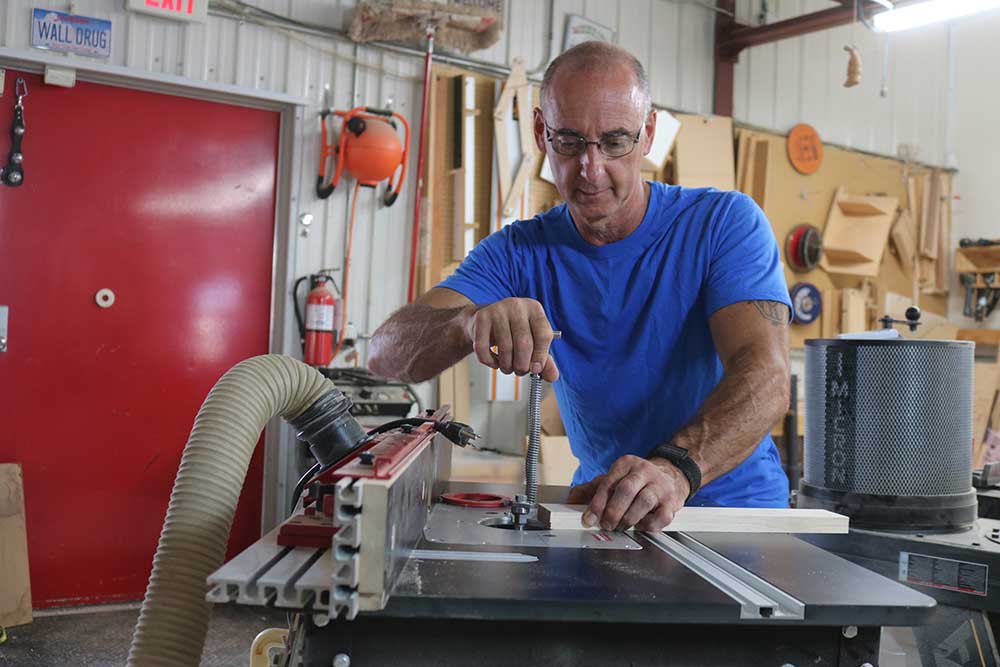 Making a Picture Frame with Pocket Hole Accents
George Vondriska
How many times have you been asked to make a picture frame for someone? Many, I bet. Here's a great approach to making picture frames that doesn't require any mitering, AND creates a cool accent by making pocket pocket holes the main joinery method.
Hiding the pocket holes
Making pocket holes is easy, and pocket holes do a great job of holding the frame together, but we don't want to leave the holes exposed on the front of the frame. It's very easy to plug the holes, and this creates a very cool look if you use a contrasting plug material. A new product from Kreg allows you to cut your own pocket hole plugs from any material you have in your shop.
No rabbets
In addition to this frame being miter-free, it's rabbet free. Instead of cutting rabbets into the frame material, a piece of shop-made molding is applied to create the ledge that captures the glass and picture. And, the applied molding can also be used to create an attractive contrast.
More on screw pockets
Screw pockets (pocket holes) are a very effective way to join woodworking projects. Learn more about screw pockets, and how they're used, to see how this joinery method will complement what you do in your shop.
For more info:
For more information on the Kreg Custom Pocket Hole Plug Cutter, visit www.kregtool.com, or call (800) 447-8638
15

Responses to "Making a Picture Frame with Pocket Hole Accents"
Reply

Reply

Reply

Reply

Reply

Reply
Popular All Woodworking Videos videos
Explore videos by George Vondriska