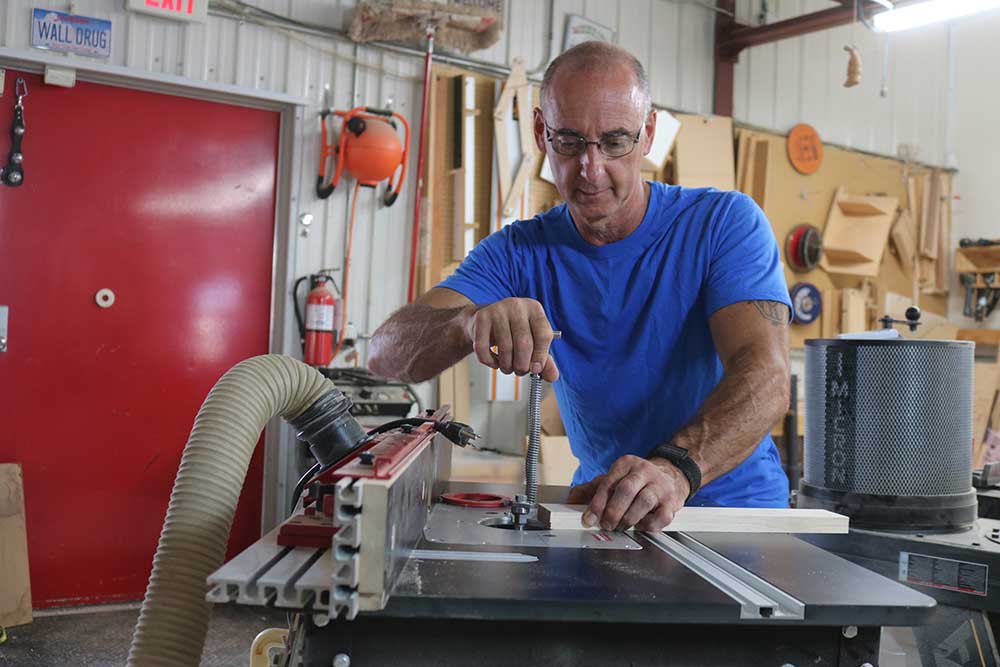 Make a Clock from a Vinyl Record
George Vondriska
Have you ever wanted to make a clock in your shop but couldn't come up with a creative idea to set your clock apart? Here's an idea for you, provided that you have access to a CNC machine. If you want to make a clock on a CNC, how about starting with a vinyl LP record? If you make a clock from an old vinyl record, perhaps from your favorite band, you will have a priceless conversation piece to show off to your friends.
The precision cutting and control of a CNC is what makes it so easy to make a clock. It can be a little tricky to find the perfect settings for dealing with this thin piece of vinyl when you are going to make a clock, but George takes the guesswork out of the project.
To make a clock out of a record on a CNC, you will want to do the following:
Set up a system for registering the record on the CNC bed. Consistent placement is critical so that your clock looks symmetrical and balanced.
Cut the record, don't melt it. Thin vinyl is a fussy material, so you will have to choose carefully when you select a router bit for this project. The right bit will minimize the chance of problems occurring during the cutting process.
Speed control is important. When you make a clock on a CNC, both RPM and linear speed have to be set carefully. Moving either too slowly or too quickly can cause problems with the project.
Font choice matters. Because you are cutting out letters rather than engraving, choose a font that works well in that mode.
By carefully following these instructions, you will find that the project should go smoothly and you'll be ready for more CNC projects.
Popular All Woodworking Videos videos
Explore videos by George Vondriska