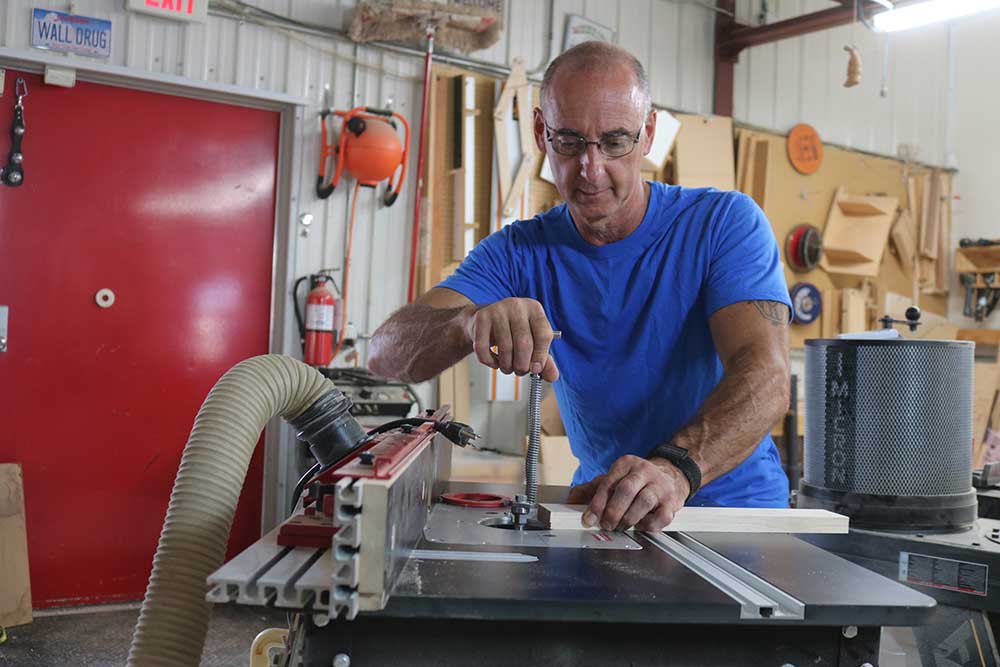 Finding Sanding Solutions
George Vondriska
Sanding can easily fall into the category of things woodworkers would rather not do. Anything that can be done to make sanding easier and a more pleasant experience is a good thing. Uneeda's vacuum and sander set up goes a LONG way toward making sanding more pleasant, and providing great results.
Tool actuated vacuum
A tool actuated vacuum automatically runs when the sander runs, and turns off when you turn off the sander. In fact it continues to run for a little while after the sander is shut down to make sure dust is cleared from the line. Uneeda's vac is capable of doing this with electric AND with pneumatic sanders.
The sanders
For this video we worked with Uneeda's Ekasand 3" x 4" rectangular and 5" diameter random orbit sanders. Both sanders use hook and loop sandpaper and provide variable speed. Hook and loop makes it incredibly easy to progress through grits by simplifying paper changes. Variable speeds is very valuable when you want good control, for instance when sanding a veneered material.
Conform to the surface
Complex profiles like molding or raised panels can be very difficult to sand. The sponge-like pad available for the sanders makes it easy to get the sandpaper to wrap and conform to the surface.
Sanding finished surfaces
It isn't uncommon to need to slightly abrade finished surfaces before the next coat of finish goes on. This is another great application for the sponge-like pads, and also a great time to reduce the speed of the sander so you don't take too much off. The Ekasand 3" x 4" and the 5" disc work really well for this.
More info
Visit the company's website or call (845) 426-2800 for more information on Uneeda products.
Explore videos by George Vondriska