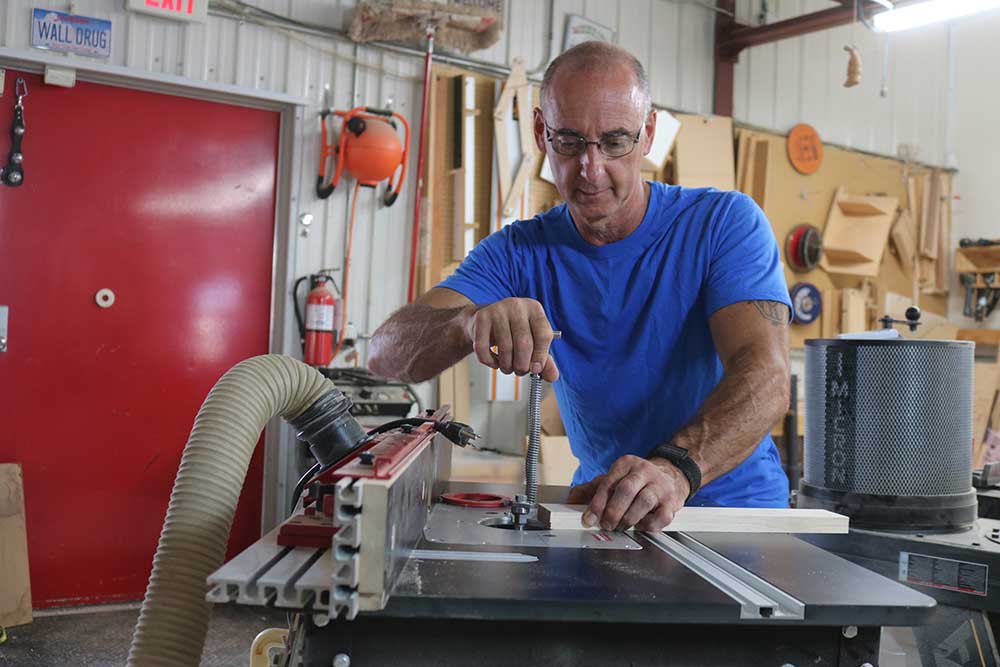 Do Nails Really Help?
George Vondriska
Every once in a while I take some flak for not using nails or screws in my joinery, and for using pocket holes to join face frames. Let's debunk a few myths.
Today's glues are stronger than the wood you're putting together, provided the joinery is good. When you have good joinery, meaning no slop or gaps between the mating parts, you're going to get an incredibly strong joint. Let's look specifically at cabinet construction; dadoes, rabbets and face frames.
Pocket holes have been used on face frames for a long time. Long time use doesn't necessarily prove that something is a good method. But in this case, it is. Pocket holes, coupled with glue in the joint, make a VERY strong face frame.
The Science Experiment
We did destructive testing in this video. The test cabinet is 8" x 18" x 28", and was built using very typical construction methods. Dado and rabbet joinery, pocket holes on the face frame, no mechanical fasteners anywhere, except for the pocket holes.
The test? See what it takes to fracture the cabinet. You may be surprised by just how much force is required. After the cabinet is in pieces we look at forensics. Where did the fractures happen? This tells us about the strength of the joint, versus the strength of the material.
If You Need More Proof…
I've done a gazillion edge to edge glue ups, and often get questions about adding biscuits, dowels, or other devices to these joints to add strength. Watch our edge-to-edge glue joint test and you'll see that, again, the wood fractures before the joint.
Go Build Cabinets!
Now that we've increased your confidence in the strength of standard case joints, you'll be ready to dive in and start building cabinets in your shop.
Explore videos by George Vondriska