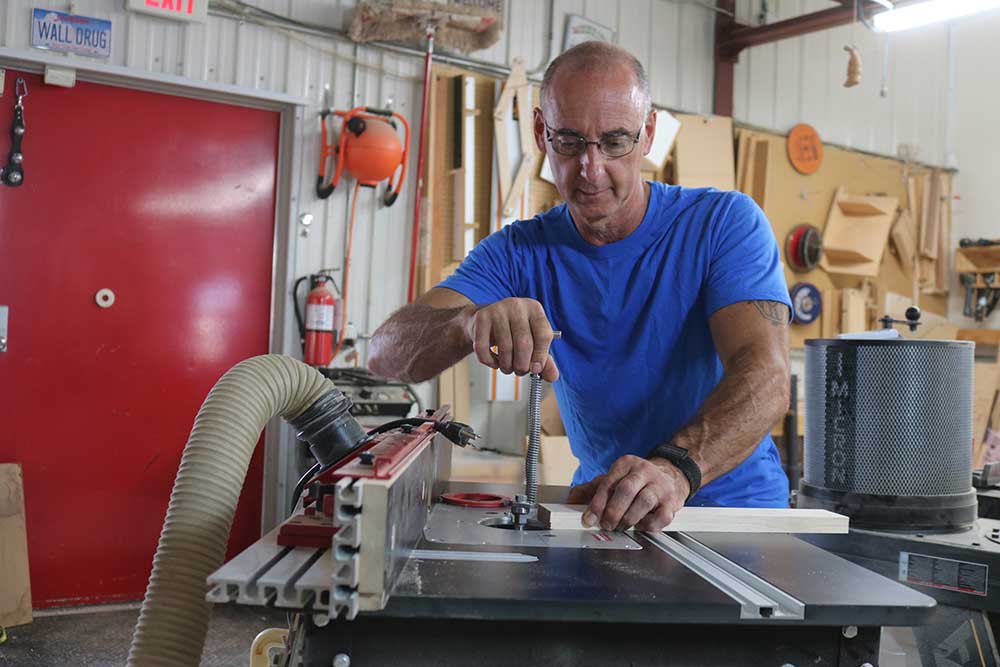 DIY Bottle Opener Handle
George Vondriska
This is such a fun project, and it's something that lots of people will like. That means it's a great gift, or it's something you can make and sell to help monetize your woodworking hobby.
Inlay
One of the distinctive features of the handle is what looks like a very complex inlay. Once the handle is turned, everyone will wonder how you got that stripe into the handle. Don't sweat it. It's very easy to do. And we won't give away the simple secret. Well, except to y
ou.
The opener components
To make the bottle opener, you'll need a bottle opener kit. These are available from a variety of sources. If you look around the web you'll find some kits that don't use a threaded insert like the kit we use in the video does. Kits without an insert are fine. Some sources suggest using a mandrel for the turning. Check with the retailer you get your kit from.
Lathe work
This is a fairly simple spindle turning project. You'll need a chuck to mount the blank in, and a drill chuck you can mount in your tail stock to drill the hole for the opener kit.
Finish
Have you ever used cyanoacrylate glue as a finish? If not, we'll show you how. It provides an almost plastic-like finish, which is great for a wooden item that might be touched by wet hands. There are a few tricks to getting a smooth and shiny finish. We'll pass them along.
More great projects
If turning isn't your thing you can still make a unique bottle opener. We'll provide you with all the how-to you need. And when you're ready to do more than bottle openers, keep us in mind. A little searching on WWGOA.com and you'll find more woodworking projects.
11

Responses to "DIY Bottle Opener Handle"
Popular All Woodworking Videos videos
Explore videos by George Vondriska