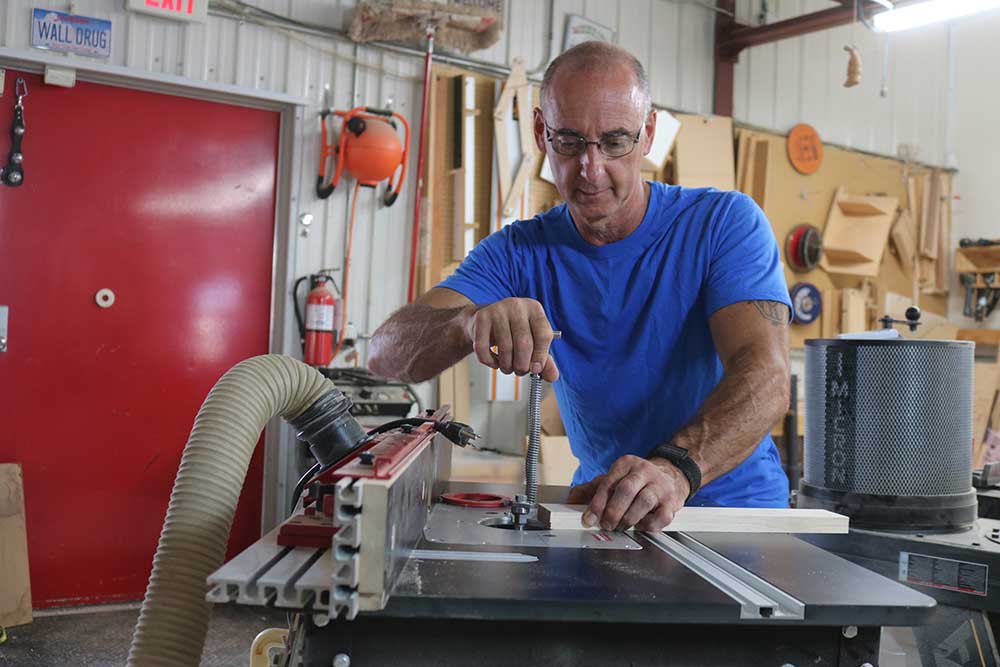 2023 Product Showcase: Shaper Plate
George Vondriska
Shaper Origin, a hand-held CNC, is a game changer in the woodworking world. The Origin adds a lot of unique applications to your shop. Shaper Plate makes it even more versatile, giving you amazing repeatability. Whether you want to do a bowtie, install hardware or engrave your name on your work, the Origin/Plate combo is great. With dominoes built right into Plate you don't need to use domino tape.
Locating Plate
There are a number of ways to get Plate located on your work. You can easily register from an edge or, with crosshairs in the window, center the cutting window on your work pieces. That's part of what makes repeatability easy; think of Plate as a jig you can easily locate on your work pieces.
Keeping it in place
Plate has sticky strips on the back that, in most cases, are sufficient to hold it in place on your work. If you need a little more bond to your work the Plate-specific clamps that come with it will definitely lock Plate in place.
Shaper Studio
You can easily create designs in Shaper Studio, an online design application and, because Origin connects to WiFi, the design will appear on Origin. This makes going from design to cutting seamless.
Shaper Hub
Shaper Hub is full of designs that are already complete. Go there to grab Origin files that are, basically, plug and play and ready to use.
Workstation
Another alternative for locating the Origin on your work is the Workstation. The Workstation is great for tenons, mortises and a variety of other tricky joints and application.
More info
For more information on Shaper products visit the company's website or call (888) 281-1012.
Popular Sponsored Content videos
Explore videos by George Vondriska