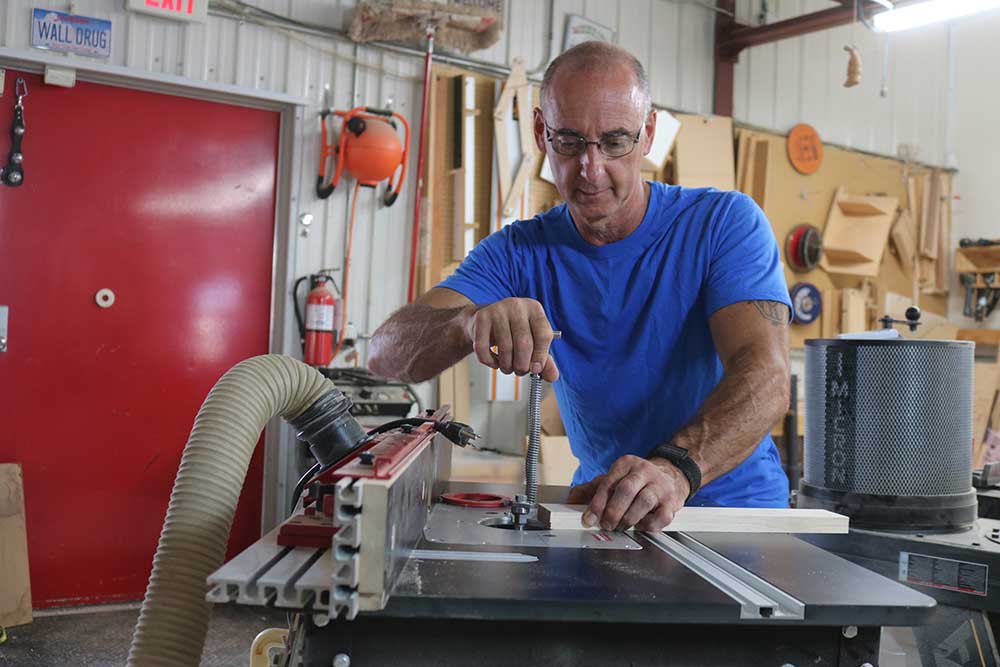 2023 Product Showcase: Penn State Industries-Pen Turning and More
George Vondriska
When you think of pen turning, if all you imagine are the 7 mm pens that have been around forever, you're missing out. There are SO many kits available today from Penn State Industries, and they're very woodturner-friendly. You can make:
– Many different styles of pens
– Slingshot
– Pizza cutter
– Ice cream scoop
– Bottle stoppers
– Tools
– Key chains
– Measuring spoons and cups
Material, too
In addition to crazy cool turning kits Penn State sells a huge array of turning materials. This means unique woods like bocote, olive wood and cocobolo (plus a whole bunch more), along with man-made blanks like acrylester and stabilized wood. A unique material will give your turned project a lot more pizzazz than the standard stuff you have laying around your shop.
The lathe
Looking for a lathe to do your turning on? Check out the Turncrafter1218VS. It's got a 1 HP motor, electronic variable speed, a 1"-8 TPI spindle and digital readout. This is a great lathe for these kits.
The right tool for resin
If you've already tried turning resin, epoxy, acrylester…and had a bad experience, it's probably because you're using the wrong lathe chisel. It's best to turn these materials with a negative rake chisel. The geometry of a negative rake chisel is MUCH better for the grabby-prone turning materials.
Thinking about turning pens?
If you've been considering adding turning to your woodworking arsenal, but aren't sure if turning is for you, check out what Paul has to say about his early turning experiences.
More info
For more information of Penn State Industries and their array of lathe turning-related products visit the company's website or call (800) 377-7297.
Popular Woodturning Videos videos
Explore videos by George Vondriska