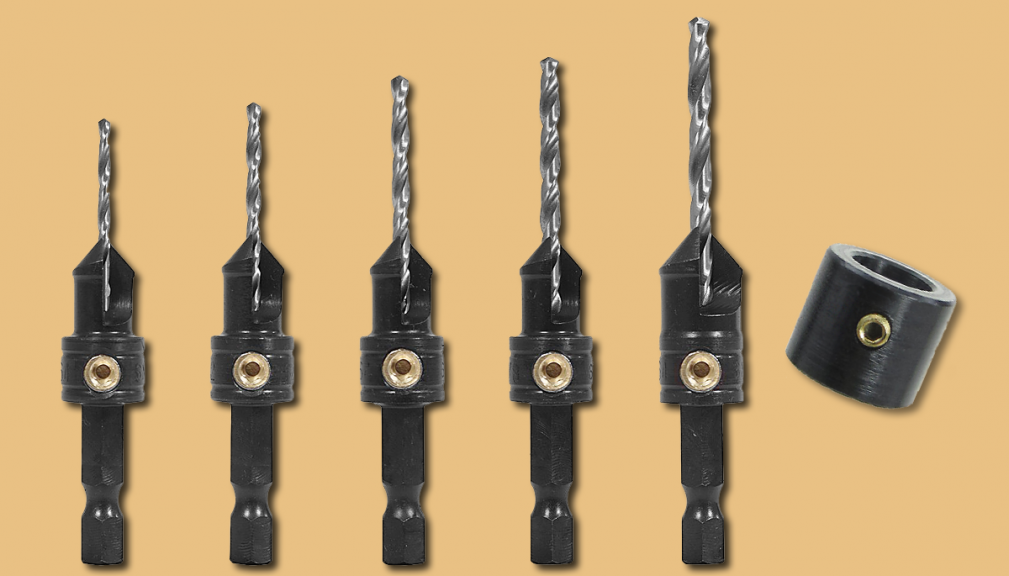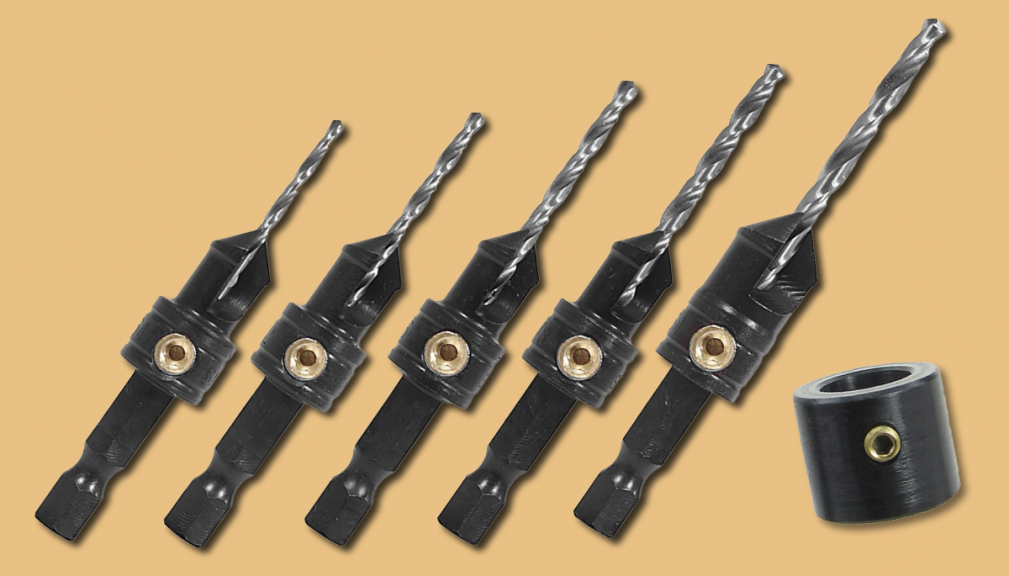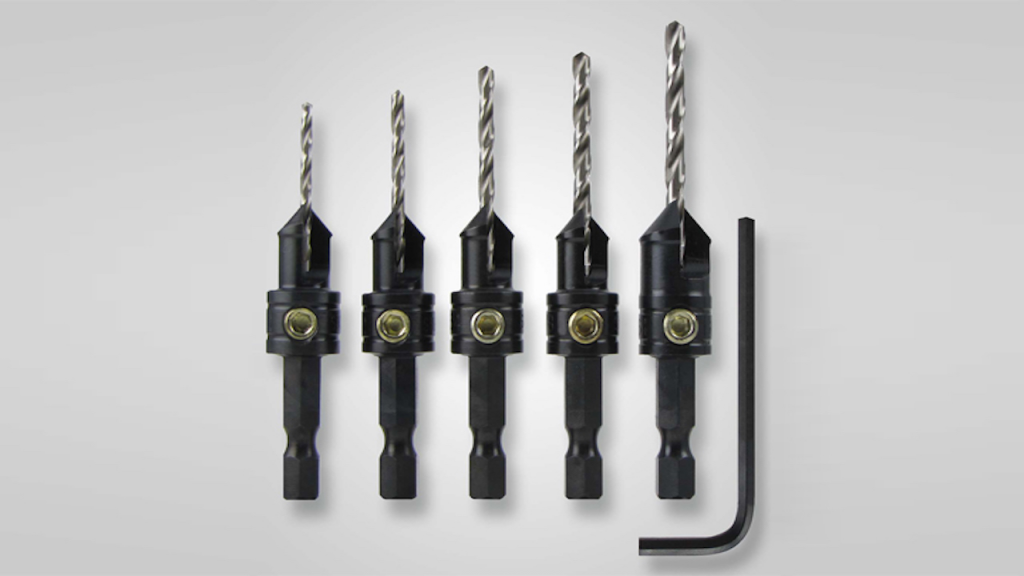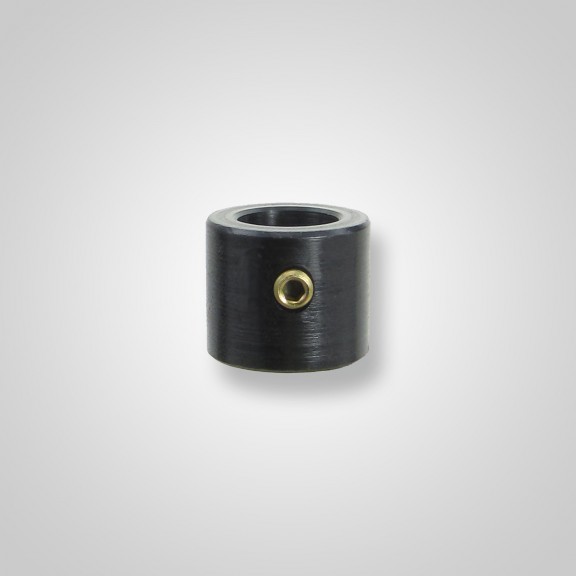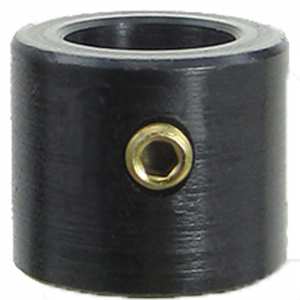 5-Piece Countersink Set with Stop Collar
$31.99
D1097Q
Description
Tool: 5-Piece Countersink Set with Stop Collar
5-Piece Countersink Set
In one step, you can drill, countersink and counterbore the perfect sized hole for #4, #6, #8, #10, or #12 screws.Counterbores are 3/8″ or 1/2″ diameter. Ideal for plugs or dowel buttons. The 1/4″ hex shank can be used with power drills and quick change chucks.
1/2″ Counter Sink Stop Collar
Make It Snappy's stop collars are specially designed to work with their countersinks to control the depth of counter-bore. These stop collars are slightly longer in length than a traditional stop collar and feature a set-screw to hold their position on the countersink cutter. This 1/2″ stop collar works with countersinks that have 1/2″ counter-bore cutters.
Specifications:
1/2″ stop collar with locking set-screw
Helps to control counter-bore depth
Adjustable stop location
Works with countersinks that have 1/2″ counter-bore cutter
Stop collar only, countersink sold separately