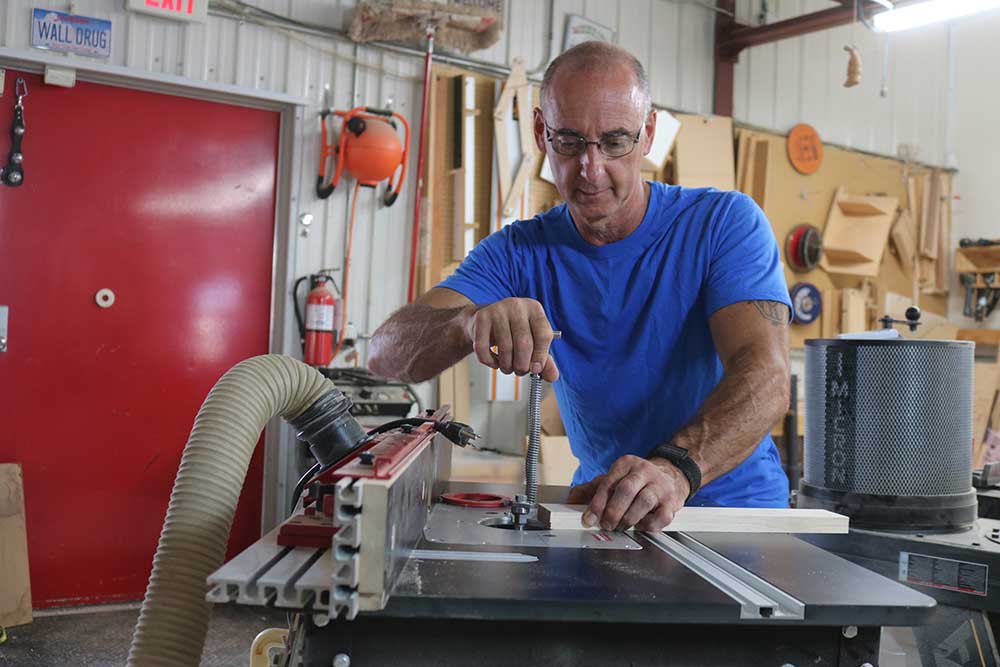 Table Saw Joinery + DVD
George Vondriska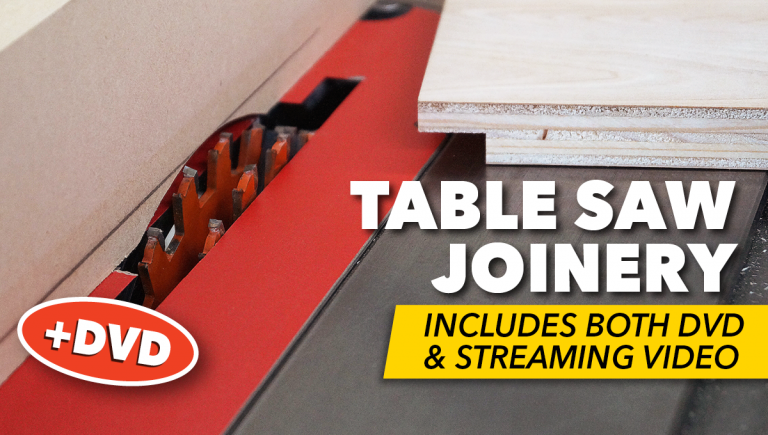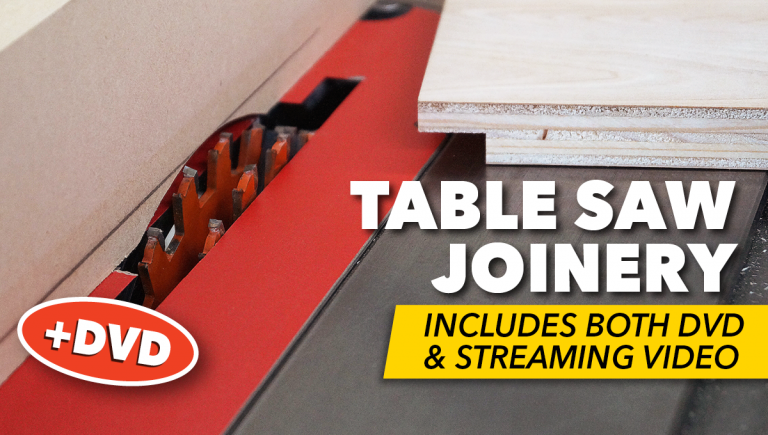 In-depth Instruction; over 80 mins
On-demand video access anytime
Bonus downloadable PDF resources
Access to class Q&A
Available for purchase: $49.99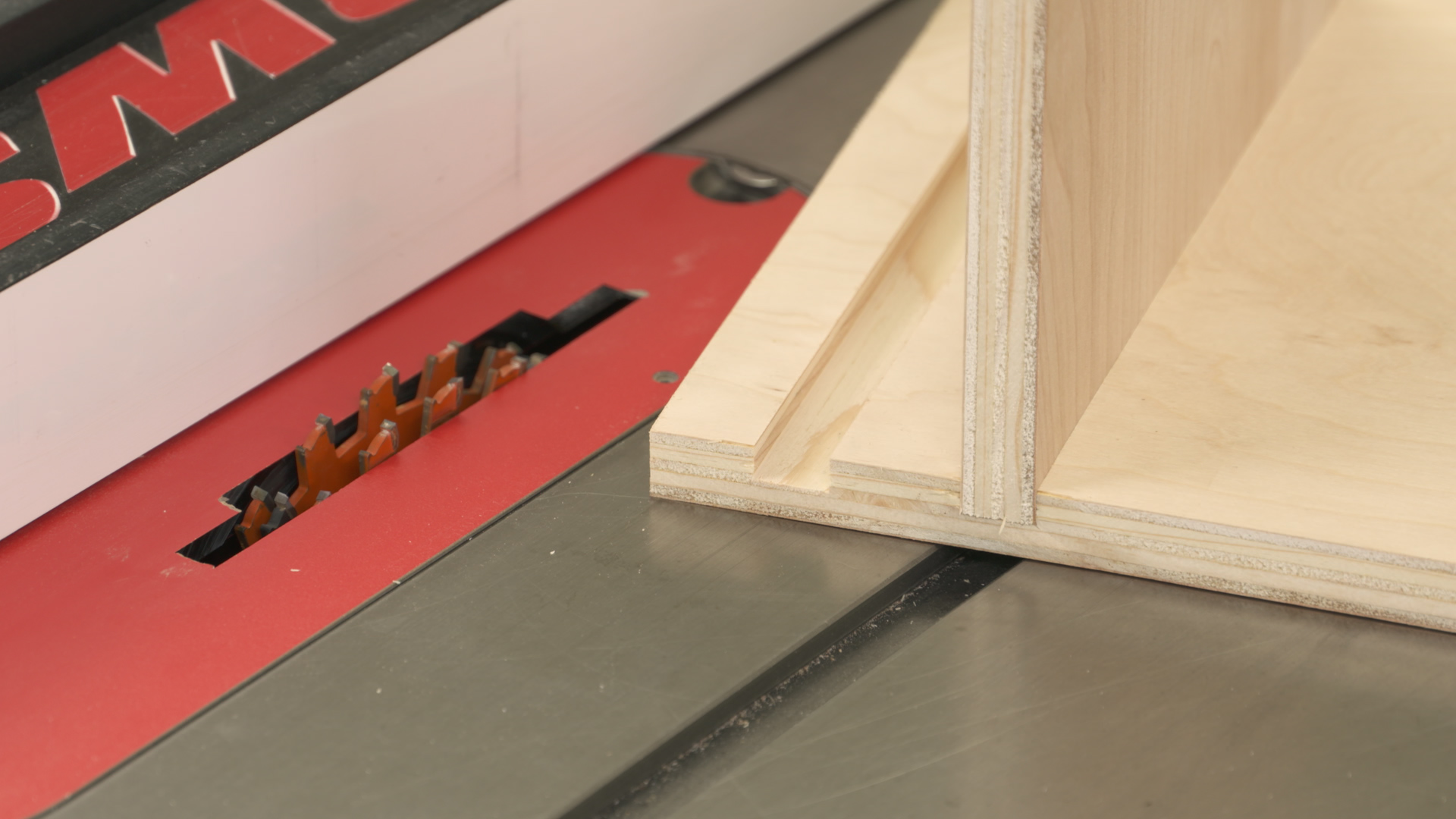 Session 1: Dadoes and Rabbets
31:30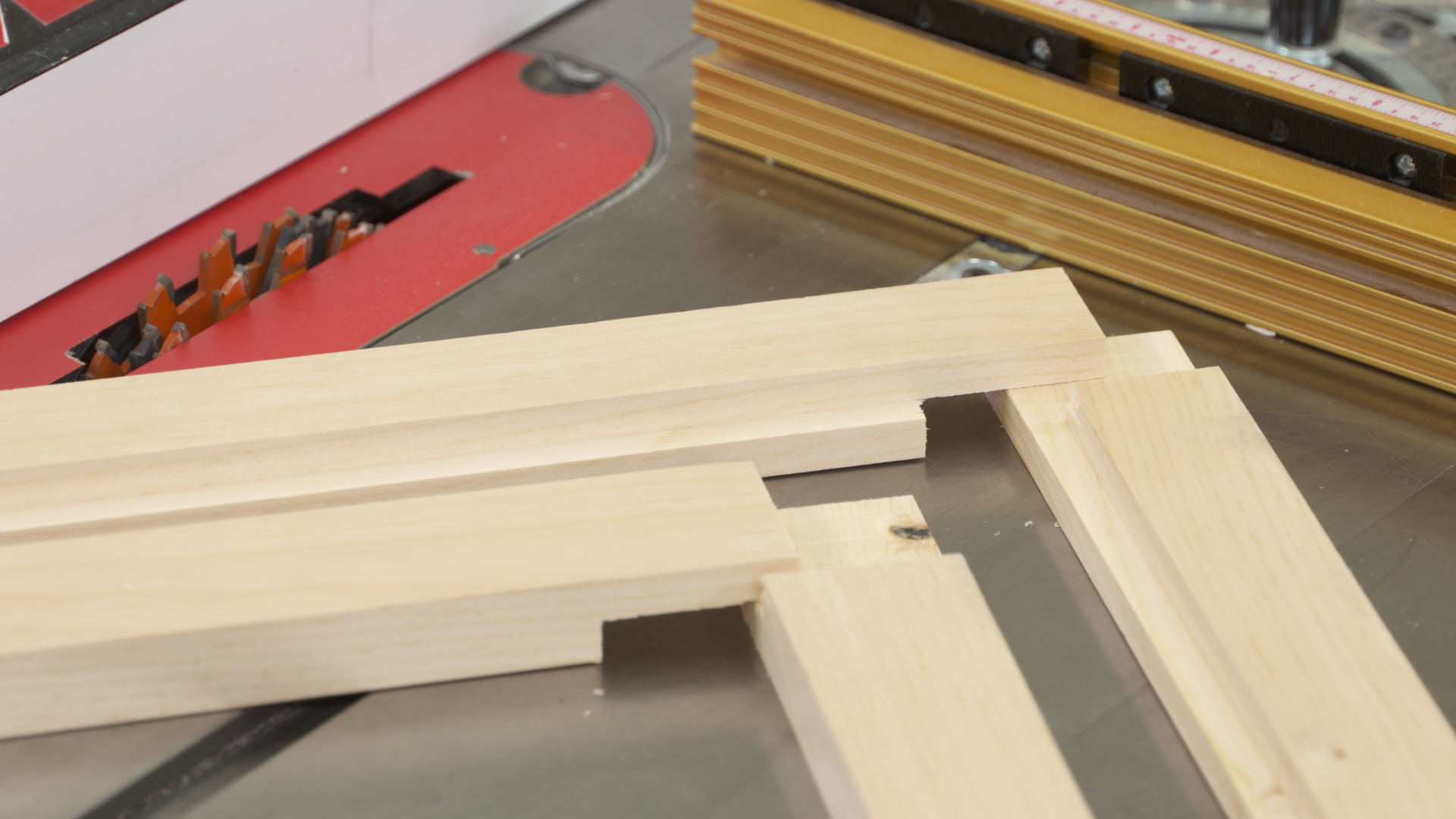 Session 2: Half Laps and Tenons
35:26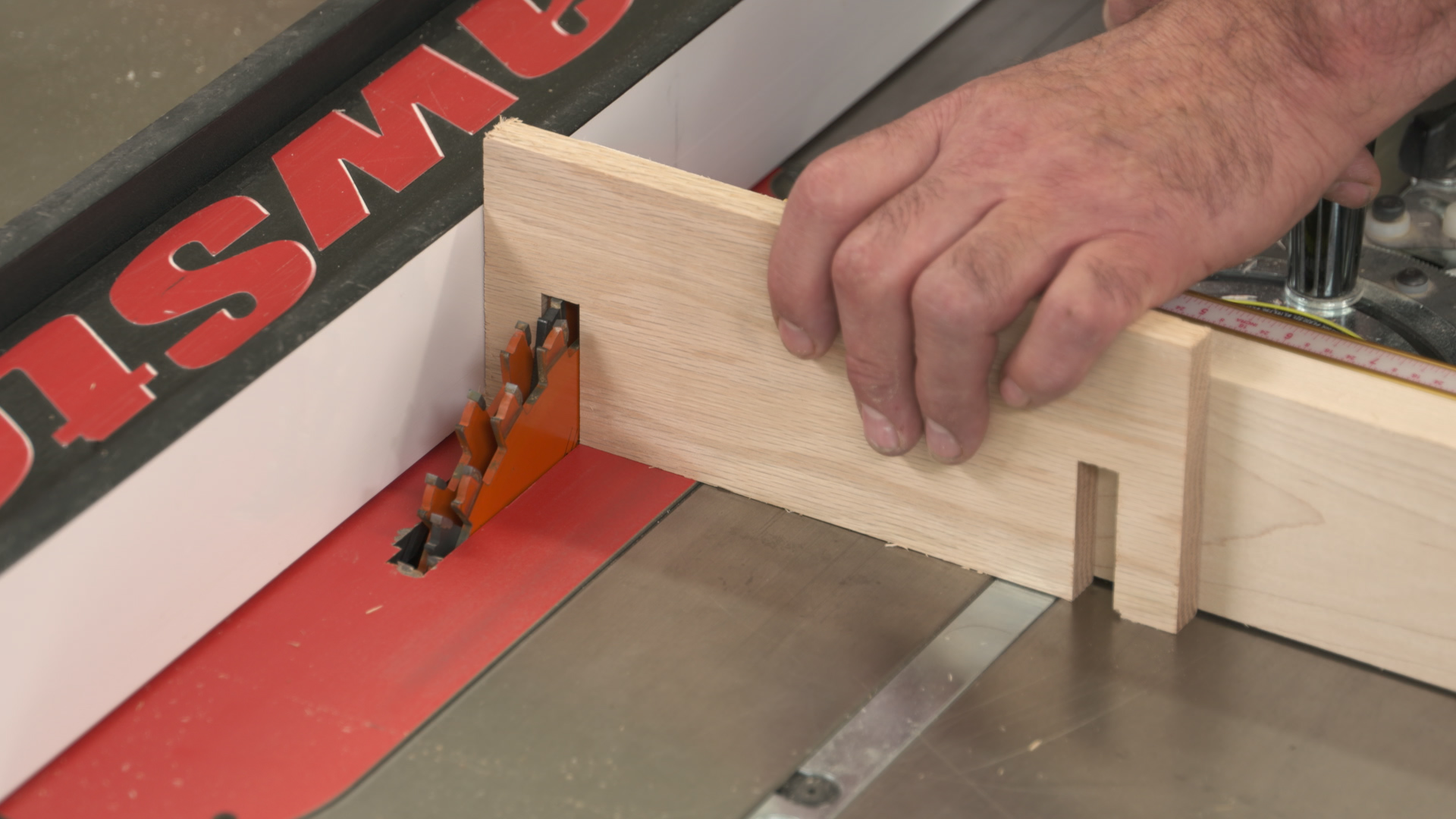 Session 3: Cross Halving and Drawer Joints
11:39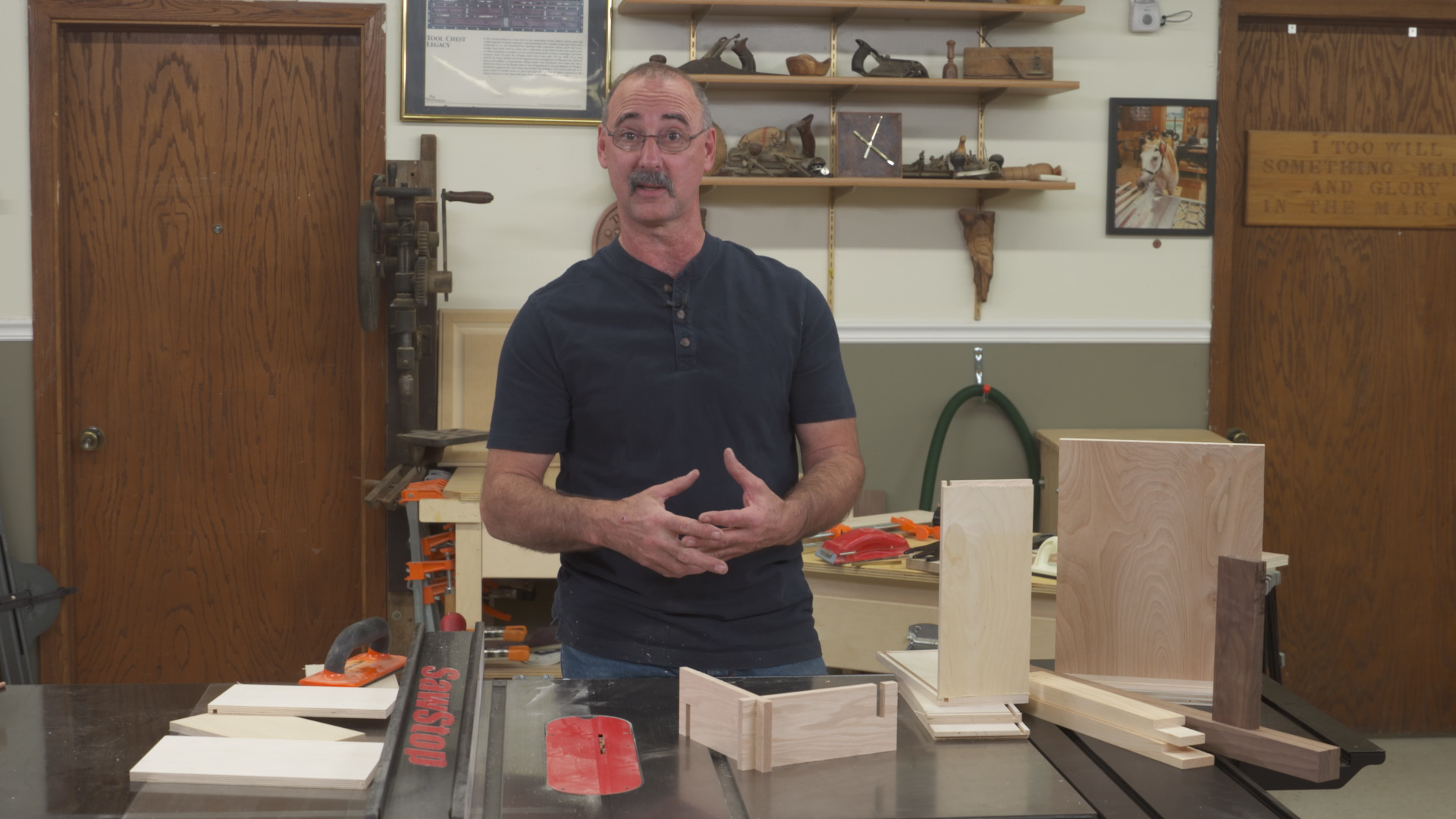 Session 4: Class Summary
0:57
Most woodworkers will agree that the table saw is at the heart of a woodshop, and is key to making quality woodworking projects. This video class will help ensure that you're getting the most out of your table saw by increasing your table saw joinery "vocabulary."
SKILLS TAUGHT
In this class, we'll take you through the following joints, step-by-step:
Dadoes
Rabbets
Half Laps
Rabbeted Half Laps
Tenons
Cross Halving
Drawer Lock
In addition to showing you every detail required to master these joints, in many cases we'll show you multiple approaches to making individual joints. This provides you with a handful of techniques, instead of just one, making it more of a sure bet that one will work great for you and your shop.
TOOLS USED
Much of the joinery work in this class will be done using a stackable dado head, accompanied by dado shims. We'll show you how to use the dado head, configure it correctly to avoid chipping the dado's teeth, build it up to a perfect width, and set its height. We'll also show you when and where flat top grind saw blades are a must-have for joinery, a double saw blade set up for cutting tenons, the use of a tenon jig, and how to use a sacrificial fence.
RULES OF THE ROAD
There are general conventions for depth of dadoes and sizing of tenons. This class provides you with rules you can follow to make sure you're getting the proportion right for strong joints.
MORE THAN JUST A VIDEO CLASS
In addition to the detailed video instruction you'll receive, this online class provides you with some downloadable resources and helpful information to print and keep, including: A detailed Class Guide you can follow and use as a reminder for the key points of the class instruction; and a resources document that will help you find the products and elements you'll see in the class.
NOTE: You'll receive this Class video instruction in two forms: As on-demand streaming video (in your WWGOA Account); and as a physical DVD, mailed to you.
George Vondriska
George Vondriska is the Editor in Chief here at Woodworkers Guild of America and has been sharing his woodworking expertise since 1986. Apart from conducting classes at his renowned Vondriska Woodworks School, George's passion for teaching has taken him to woodworking shows nationwide and has led him to teach woodworking for prestigious organizations such as Peace Corps/Swaziland, Andersen Window, Northwest Airlines, and the Pentagon. With a wealth of published magazine articles under his belt, encompassing tool reviews and shop improvement projects, George's knowledge and skills continue to inspire woodworkers every day. To discover more about him and his school, visit georgevondriska.com.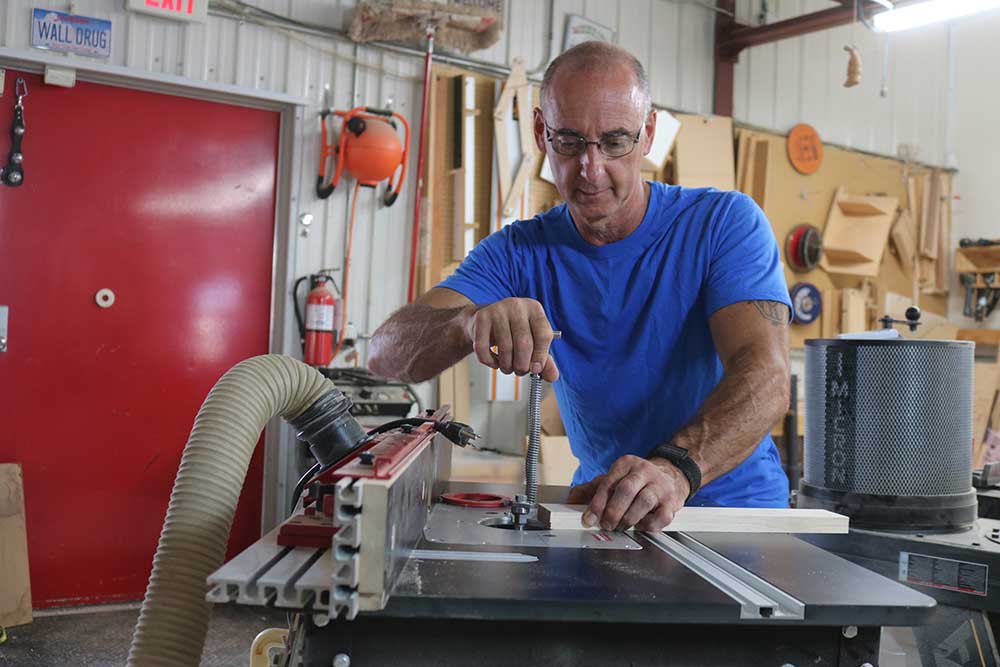 Bonus materials available after purchase
How do I know what the Class covers?
Do I have to be a Member of Woodworkers Guild of America to purchase a Class?
How do I purchase a Class?
How do I access/view my Class?
Do I have to take the Class right away?
Is there a limit on the times I can view my Class?
Can I view a Class on my tablet device or mobile phone?
How do I get access to the Bonus Materials for the Class?
How does the Class Q&A Resource benefit work?
Can I print out Class details?
What are PDF downloads?
Are there any system requirements to view the Class video content?
Why do you need my email?
Can I get a refund if I don't like the Class?
How do I contact WWGOA Academy?
Purchase Class
Purchase class and add to your personal library with on-demand video access.
Enjoy on-demand video access to this content anytime, anywhere for the one-time cost below.
You won't lose access, with or without an active current Membership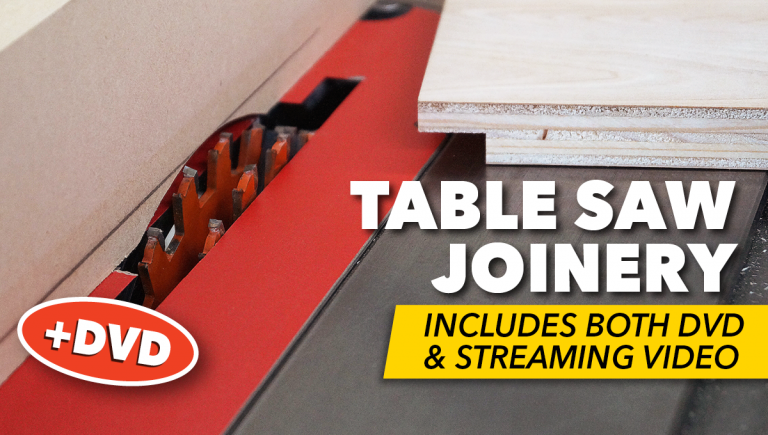 Table Saw Joinery + DVD
with George Vondriska
Table Saw Joinery + DVD
Purchase this class for $49.99.