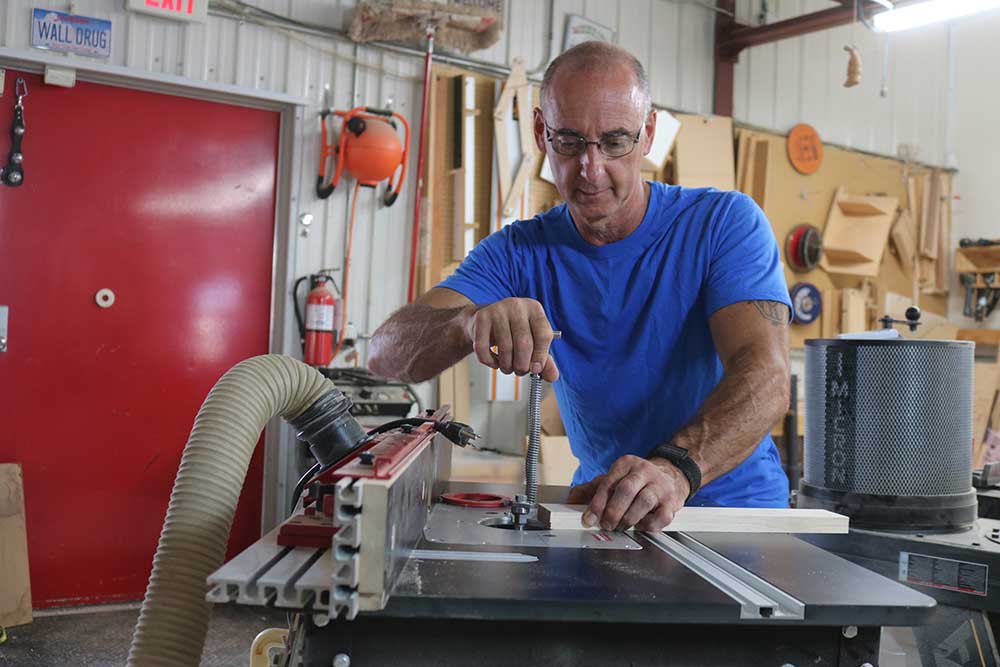 Set Up and Use a Dovetail Jig + DVD
George Vondriska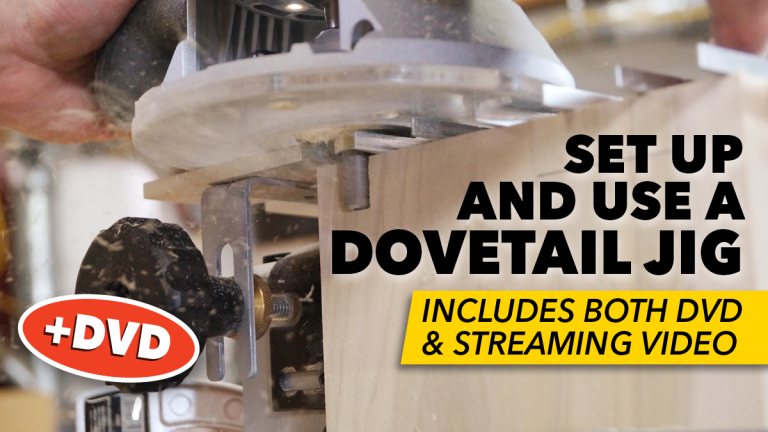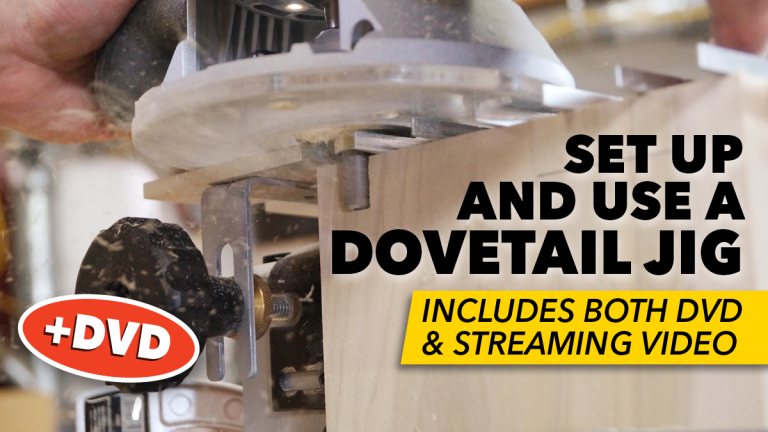 In-depth Instruction; over 86 mins
On-demand video access anytime
Bonus downloadable PDF resources
Access to class Q&A
Available for purchase: $49.99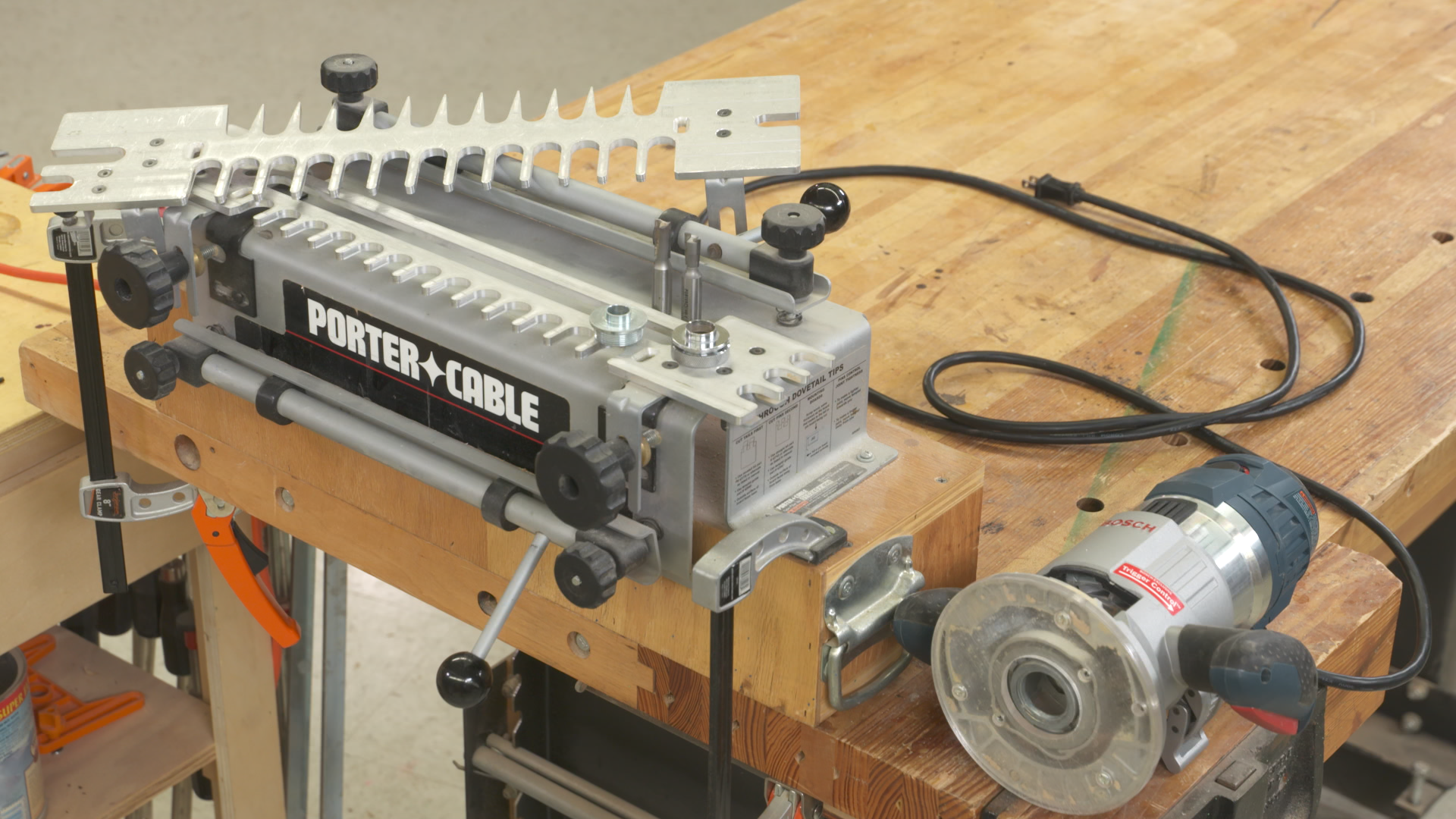 Session 1: Setting Up
13:26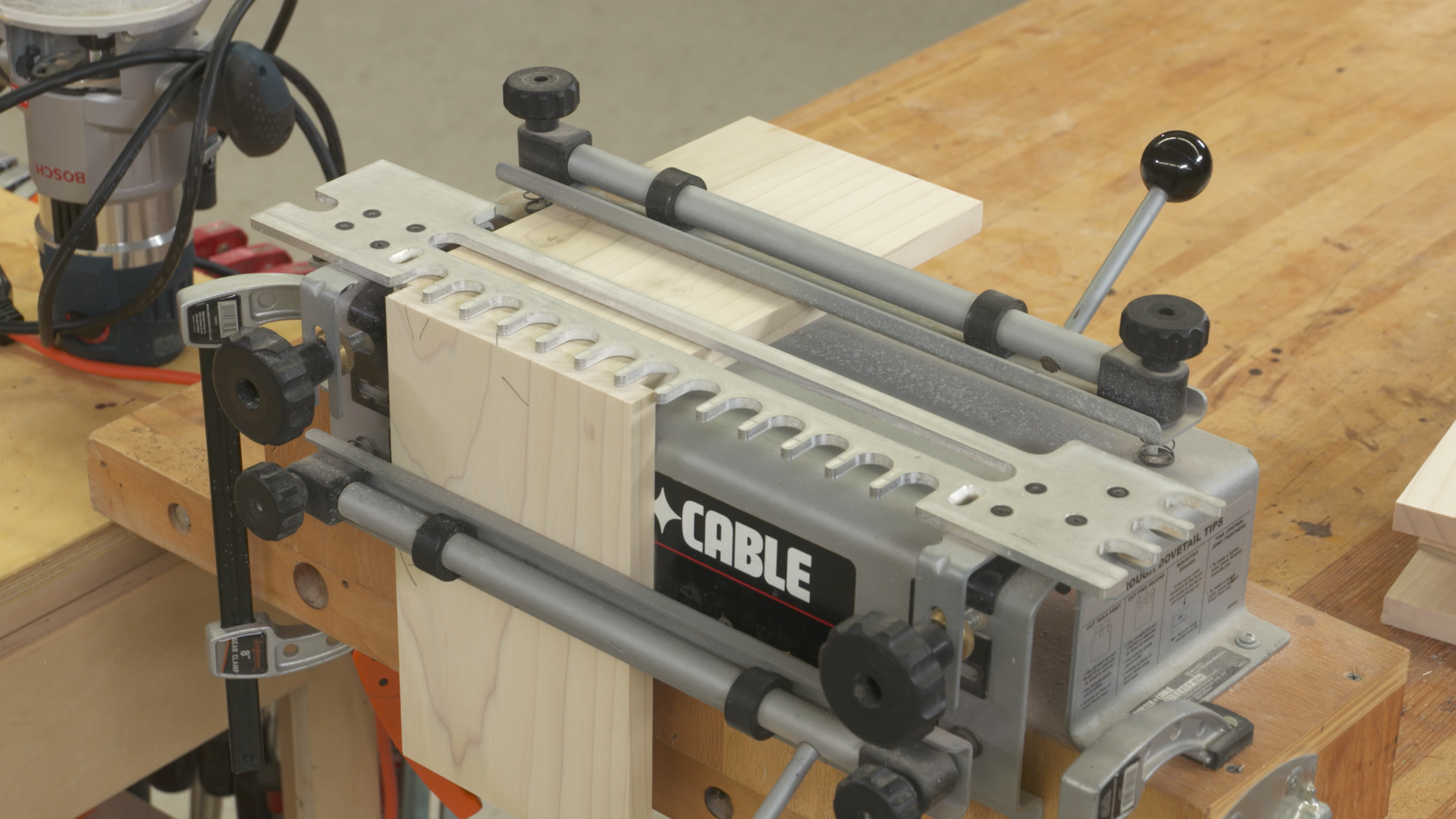 Session 2: Half Blinds
36:51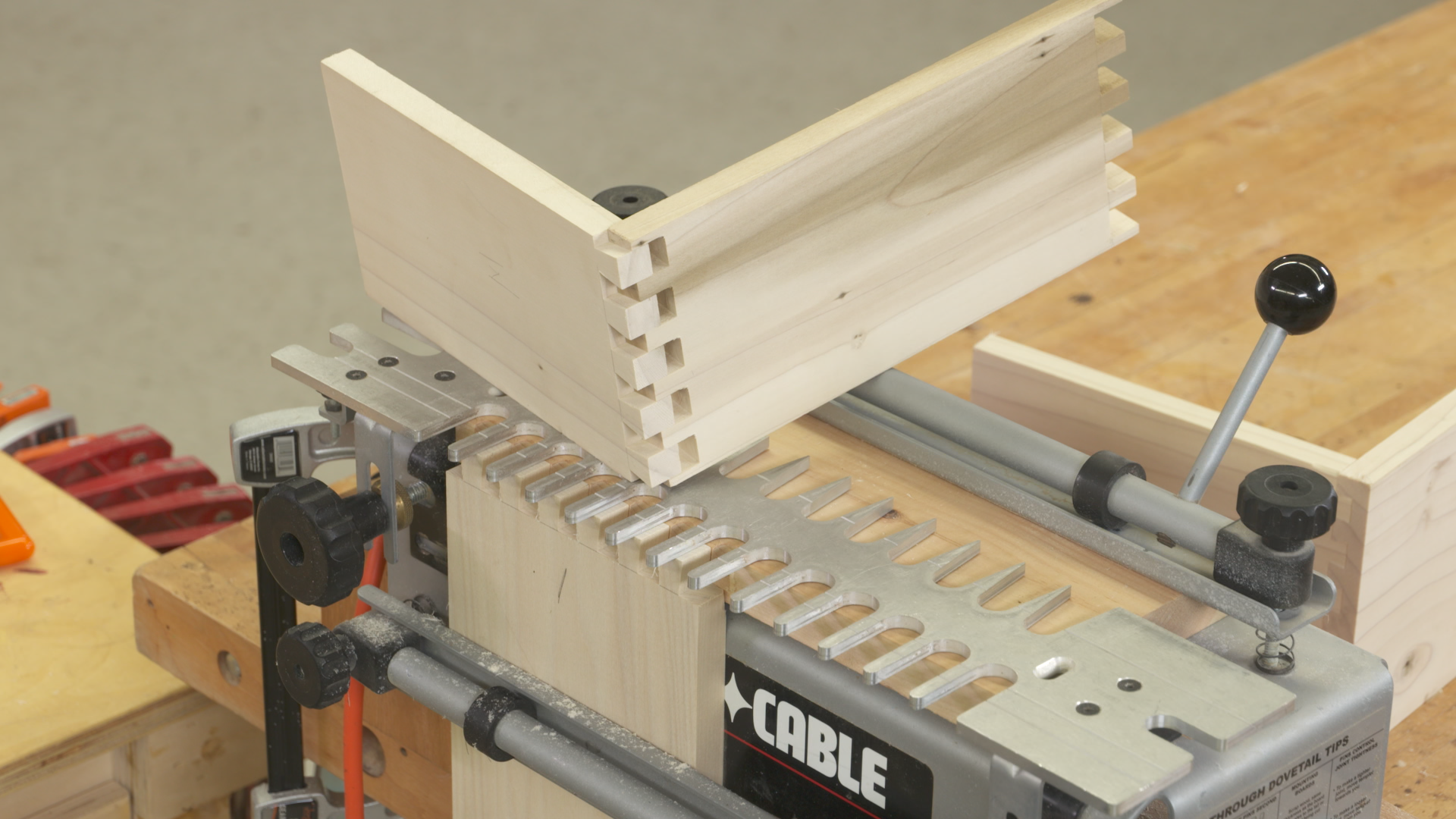 Session 3: Through Dovetails
22:01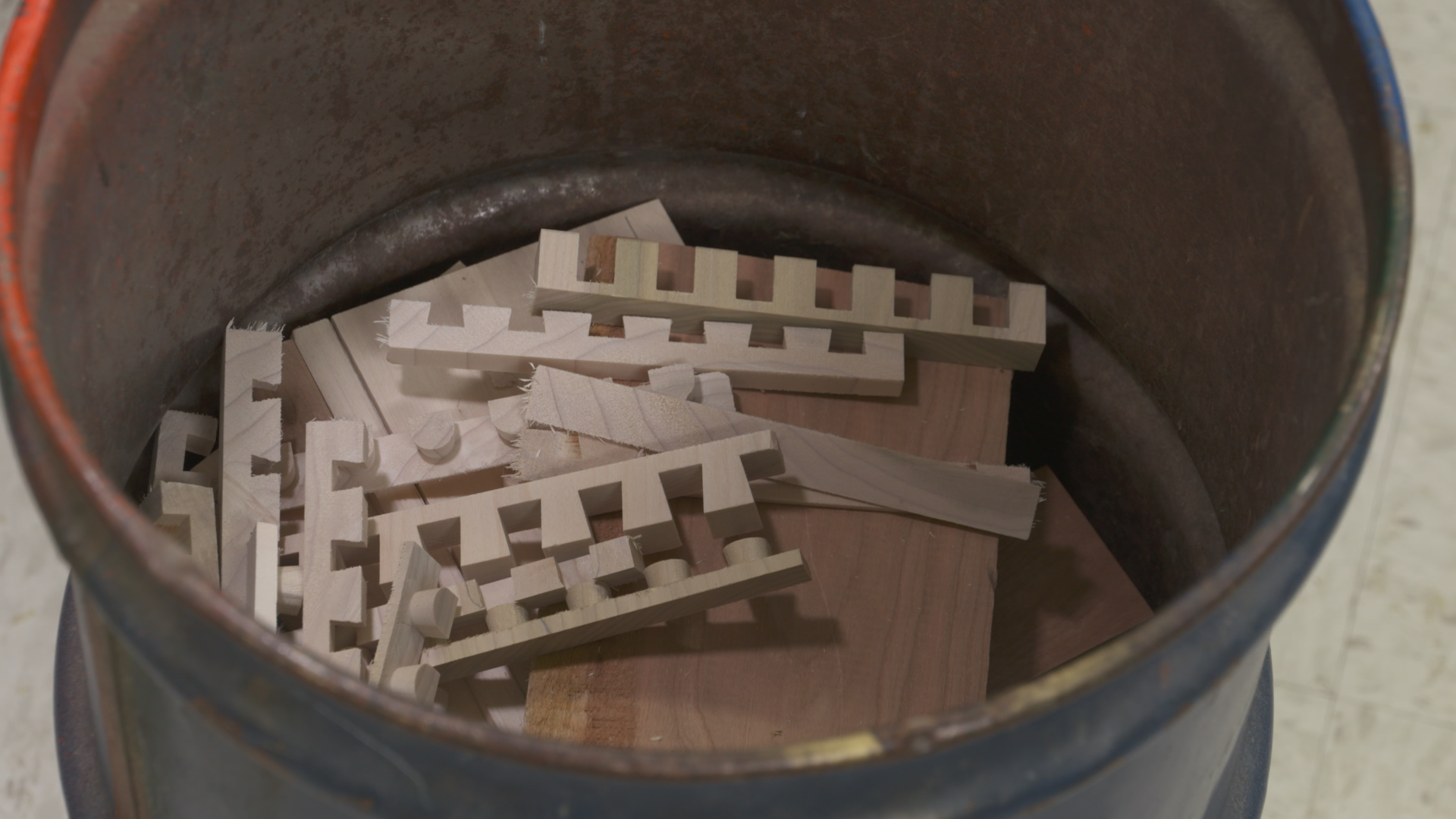 Session 4: Rabbeted Dovetails and Dovetail Mistakes
13:34
Dovetail jigs significantly shorten the learning curve for cutting great quality dovetails but, like any tool, a dovetail jig has to be set up and used correctly in order for you to get your best work out of it. This class provides you with everything you need to know to cut excellent through, half blind, and rabbeted dovetails on your jig.
Start to finish
A good dovetail begins with material that has been correctly prepared. We'll take you through the material requirements, and then move on to tweaking your dovetail jig to make sure it's performing optimally. We'll also look at:
Router bits required for through and half blind dovetails
Using a guide bushing with the jig
Parts of a dovetail joint
Identifying a drawer front versus drawer side
Handling the router safely and accurately
Getting chip-free cuts
Half Blind, Through, and Rabbeted
Each type of dovetail requires a slightly different set up, but you'll be able to apply much of what you learn to all three dovetail types. One of the trickiest aspects of using a dovetail jig is correctly setting the depth of the dovetail bit. You'll leave this class with techniques for diagnosing router bit depth, and how to correct it if necessary, plus easy to use shortcuts for setting depth.
When dovetails go bad
Thanks to George's many years of watching his students use dovetail jigs, he has seen almost every possible error that can be committed on a dovetail jig. This class takes you, in detail, through steps and procedures that will help prevent you from making those same mistakes, and help you get to great dovetails faster.
In addition to the detailed video help you'll receive, this class provides you with some downloadable resources and helpful information to print and keep, including a detailed Class Guide you can follow and use as a reminder for the key points of the class instruction.
NOTE: You'll receive this Class video instruction in two forms: As on-demand streaming video (in your WWGOA Account); and as a physical DVD, mailed to you.
George Vondriska
George Vondriska is the Editor in Chief here at Woodworkers Guild of America and has been sharing his woodworking expertise since 1986. Apart from conducting classes at his renowned Vondriska Woodworks School, George's passion for teaching has taken him to woodworking shows nationwide and has led him to teach woodworking for prestigious organizations such as Peace Corps/Swaziland, Andersen Window, Northwest Airlines, and the Pentagon. With a wealth of published magazine articles under his belt, encompassing tool reviews and shop improvement projects, George's knowledge and skills continue to inspire woodworkers every day. To discover more about him and his school, visit georgevondriska.com.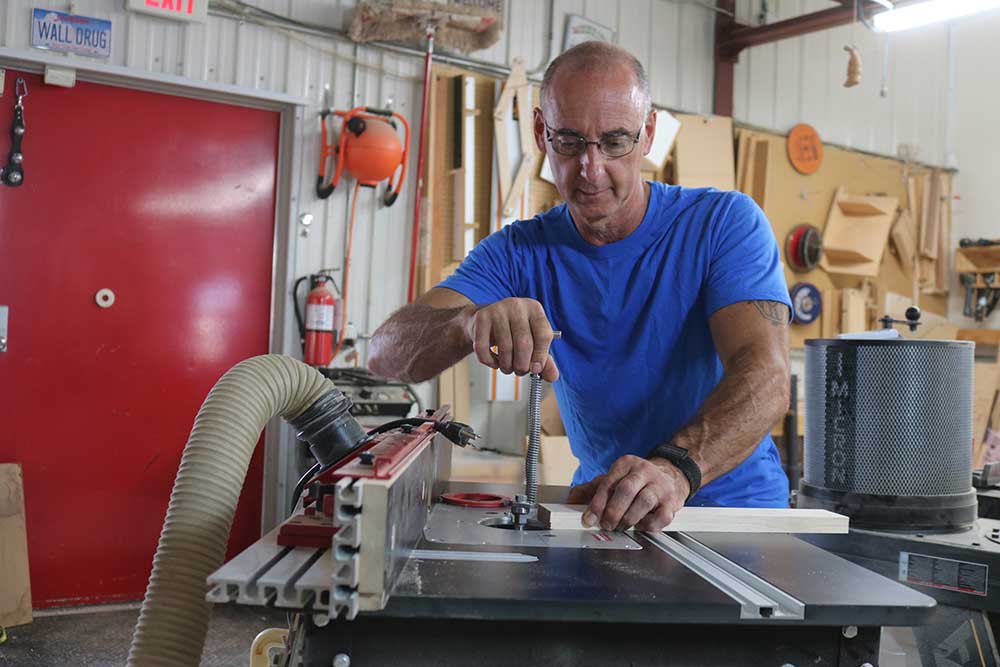 Bonus materials available after purchase
How do I know what the Class covers?
Do I have to be a Member of Woodworkers Guild of America to purchase a Class?
How do I purchase a Class?
How do I access/view my Class?
Do I have to take the Class right away?
Is there a limit on the times I can view my Class?
Can I view a Class on my tablet device or mobile phone?
How do I get access to the Bonus Materials for the Class?
How does the Class Q&A Resource benefit work?
Can I print out Class details?
What are PDF downloads?
Are there any system requirements to view the Class video content?
Why do you need my email?
Can I get a refund if I don't like the Class?
How do I contact WWGOA Academy?
Purchase Class
Purchase class and add to your personal library with on-demand video access.
Enjoy on-demand video access to this content anytime, anywhere for the one-time cost below.
You won't lose access, with or without an active current Membership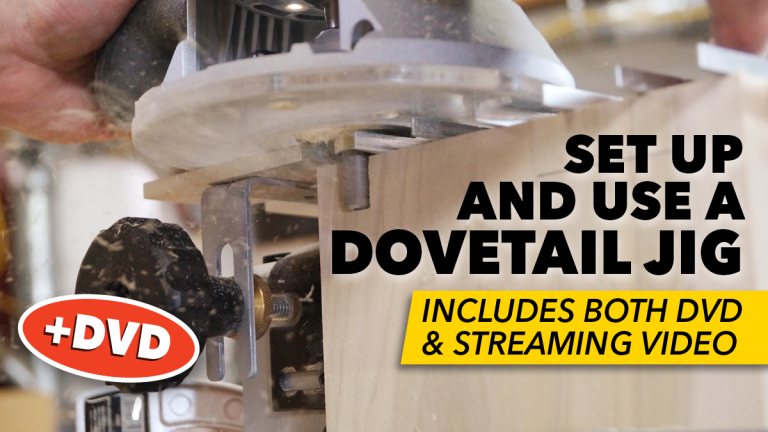 Set Up and Use a Dovetail Jig + DVD
with George Vondriska
Set Up and Use a Dovetail Jig + DVD
Purchase this class for $49.99.