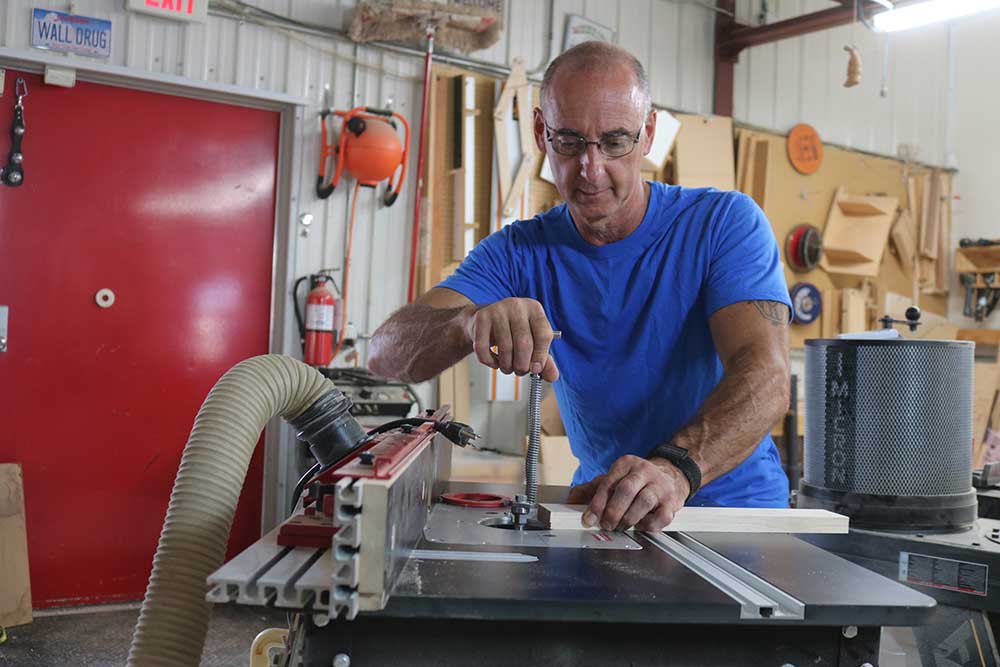 Simple Trick for Dispensing Mineral Oil on Wood
George Vondriska
Why put mineral oil on wood? The biggest reason is that it's an excellent food-safe finish. For many woodworkers, mineral oil is the go-to sealer for cutting boards and wooden kitchen utensils; anything that may come in contact with food. It's so easy to apply, easy to get (any pharmacy will have it, or you can order it here), and it works great.
A rag or foam brush will easily take care of spreading the finish around when you use mineral oil on wood but, admittedly, the bottle it comes in doesn't naturally lend itself to applying a little mineral oil here, and a little there. Without the great tip we show you in this video, it's easy (too easy) to accidentally dump a boatload of oil in one spot. Way more than you need. No sense wasting the stuff, ,so check out the easy approach for making mineral oil bottles more user friendly.
More tips
If you like this tip, you're going to love the other great woodshop tips that WoodWorkers Guild of America has for you. From finishing to gluing to working more efficiently, we're here to help you out.
2

Responses to "Simple Trick for Dispensing Mineral Oil on Wood"
Reply
Popular All Woodworking Videos videos
Explore videos by George Vondriska