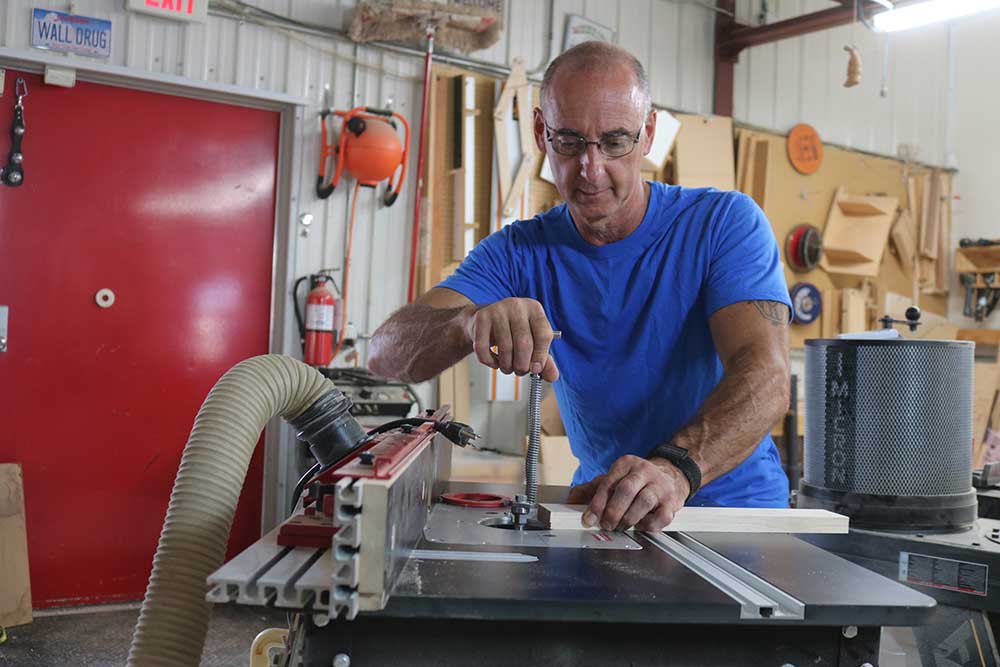 How to Make Pegboard Shelves
George Vondriska
Learn a few tricks to easily make pegboard shelves — these shelves will make other woodworking projects easier by having tools at your beck and call instead of in a toolbox where you'll have to take extra steps to reach them. These small shelves provide a great home for sanders, hand planes and other tools that aren't easy to hang on pegboard hooks. You'll need two pieces of scrap wood, glue and some hardware to make these shelves.
You'll learn how to create them quickly without even using a ruler to measure for the hardware. Make more than one shelf for a larger area of pegboard or make one for each smaller area of pegboard. No matter what you want to keep within easy reach, you'll have it since you can locate the pegboard shelves wherever it is convenient for you.
Get your tools ready. You'll need a brad gun or hammer, saw, sander, p0liers, an awl, and glue. Add some paint or stain and the hardware to create pegs on the lower part of the shelf and the hooks to hang the shelf within easy reach on your pegboard backdrop.
Make the shelves in any length or shape, especially if you use a light wood such as pine. Make the pegboard shelves as narrow or as wide as you need for specific tools. With these instructions, you can make something that fits your needs, as the pattern is easily adjustable – and the tips and tricks for installing the hardware works on any size shelf.
When you watch this video, you'll learn shortcuts to getting the hardware installed in the right place the first time, and you'll learn how to quickly install the hardware – you won't even have to break out the drill. These shelves are simple to build, and generally can be made in less than a half hour, depending on the design and size of the shelf.
Explore videos by George Vondriska