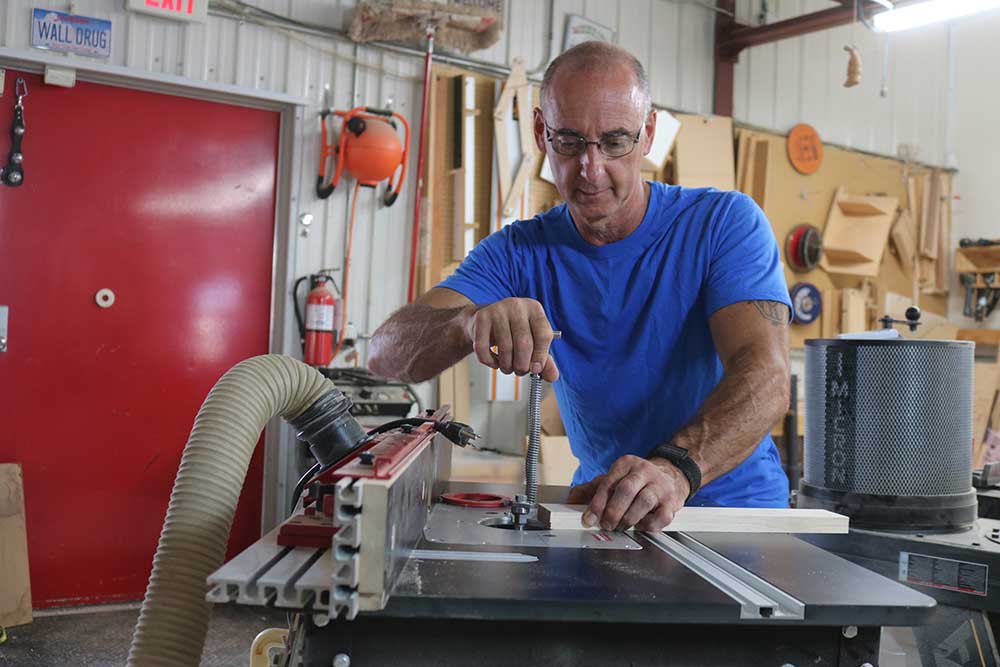 How to Clean Band Saw Tires
George Vondriska
A band saw is one of the more versatile tools in the shop, commonly used for cutting curves, ripping a straight edge on rough lumber, resawing, safe cutting of small parts, and other various tasks. Like any wood cutting tool, a band saw generates a lot of dust and debris in normal operations, and some of this can stick to the band saw tires, creating an accumulation of material on the surface. This is particularly common when cutting resinous woods such as pine. As this material accumulates on the band saw tires, it can cause the blade to wobble and flutter, creating vibration and a lower cut quality. Therefore it is good practice to periodically clean and protect your band saw tires to help ensure that your band saw continues to perform to its full potential. Knowing how to properly maintain a band saw is just as important as knowing how to use a band saw.
In this video George provides instruction on a simple two-step process that can be used to properly maintain your band saw tires. At a high level these steps include:
Cleaning band saw tires:
First, you need to remove the material that has accumulated on the band saw tires. The key here is to use a solvent that is aggressive enough to remove the debris, but not so harsh that it dissolves the tire itself. Using the right product can ensure that this process takes only a few minutes, and should not require a lot of effort.
Protecting band saw tires:
The second step is to apply a protective coating to the tire that will slow the accumulation of debris on the band saw tires by making it more difficult for the material to stick to the tire. This step can also extend the life of the band saw tires.
Popular All Woodworking Videos videos
Explore videos by George Vondriska