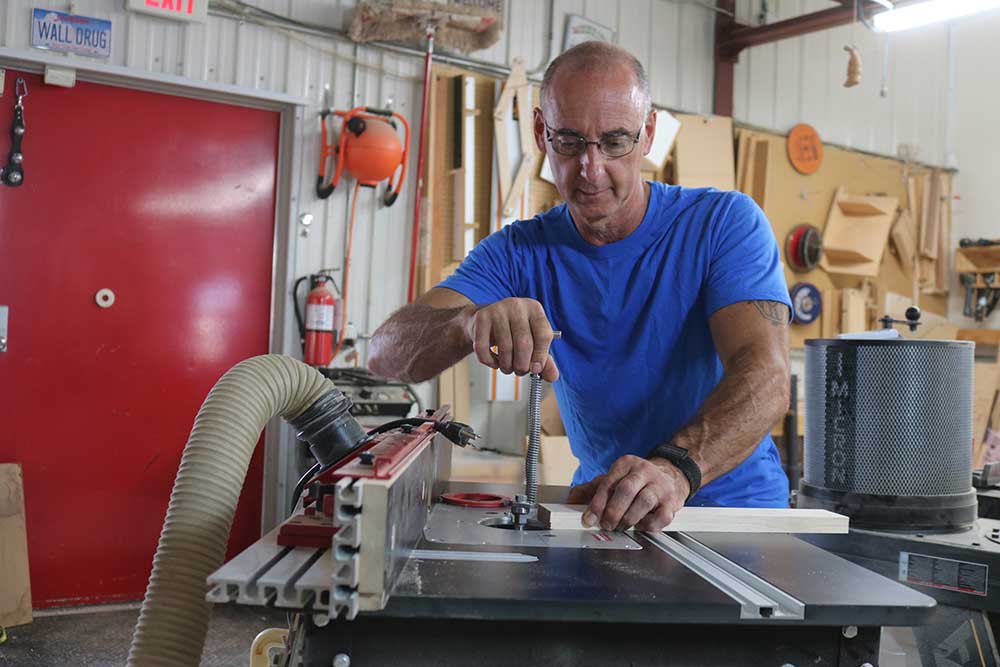 Gluing Up Furniture Legs
George Vondriska
Need large legs for your next woodworking project? In all likelihood you'll need to glue up furniture legs in order for them to be large enough. The problem with a glue up is that two of the faces will look great, and the two adjacent faces will not. At minimum you could have a striped look because of color and grain variation. Additionally, if you want quartersawn legs, you'll end up with two quartersawn faces, and two plain sawn faces. This simple tip solves that problem, and provides a great low tech method for spreading glue uniformly.
Good Glue Ups
Many things are involved in getting good glue ups in your woodworking projects. The material must be prepped correctly, you need to use the right glue, and you need to correctly clamp the parts together. WoodWorkers Guild of America has lots of instructional videos that will help you learn how to glue and clamp wood together, including lots of approaches you can use to glue up furniture legs.
Furniture Making
Learning how to build furniture can be very rewarding. You can get high quality pieces of furniture for a fraction of the cost, while improving your skills for your next woodworking project. Be sure to check out everything WoodWorkers Guild of America offers on this topic.
Titebond Original
Original Wood Glue provided by Titebond. For more information visit www.titebond.com.
Popular All Woodworking Videos videos
Explore videos by George Vondriska