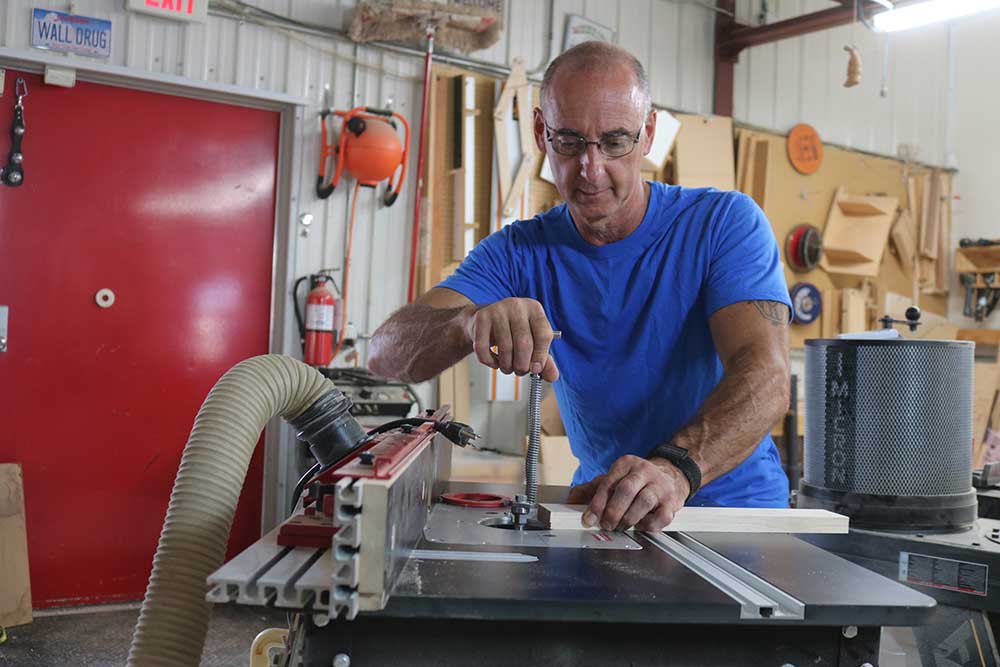 How to Attach a Cabinet Face Frame to a Cabinet
George Vondriska
One challenge woodworkers face as they learn how to build cabinets is gluing the cabinet face frame to the case. A cabinet face frame is the wood fixed to the front of a cabinet case—sometimes called a carcass, which hides the edges of the case and provides the fixing point for doors and other external hardware. Properly attaching the cabinet face frame to the case is crucial to ensure your cabinets are sturdy and endure the wear and tear of repeated use.
Step-by-Step Instructions
Master Woodworker George Vondriska walks you step by step through the entire cabinet face frame gluing process with simple, easy-to-follow instructions.
In this four-minute video, you'll learn to properly attach the cabinet face frame, including:
– How to use brads for preliminary attachment that won't be visible later
– The gluing process made easy
– How to prevent the face frame from sliding on the case during attachment
– Clamping methods and carcass manipulation for a cleaner finish and stronger fit
– Tips for cleaning up the glue after attaching the cabinet face frame
From Beginners to Pros
Everything you need to know is included in this video, and George's detailed walkthrough ensures you'll understand each step. This project is accessible to cabinetmakers and woodworkers of all levels. Whether you're attaching your first face frame or you are a woodworking veteran looking for an easier way to complete the process, Woodworkers Guild of America can help you along the way.
19

Responses to "How to Attach a Cabinet Face Frame to a Cabinet"
Reply

Reply

Reply

Reply
Popular All Woodworking Videos videos
Explore videos by George Vondriska