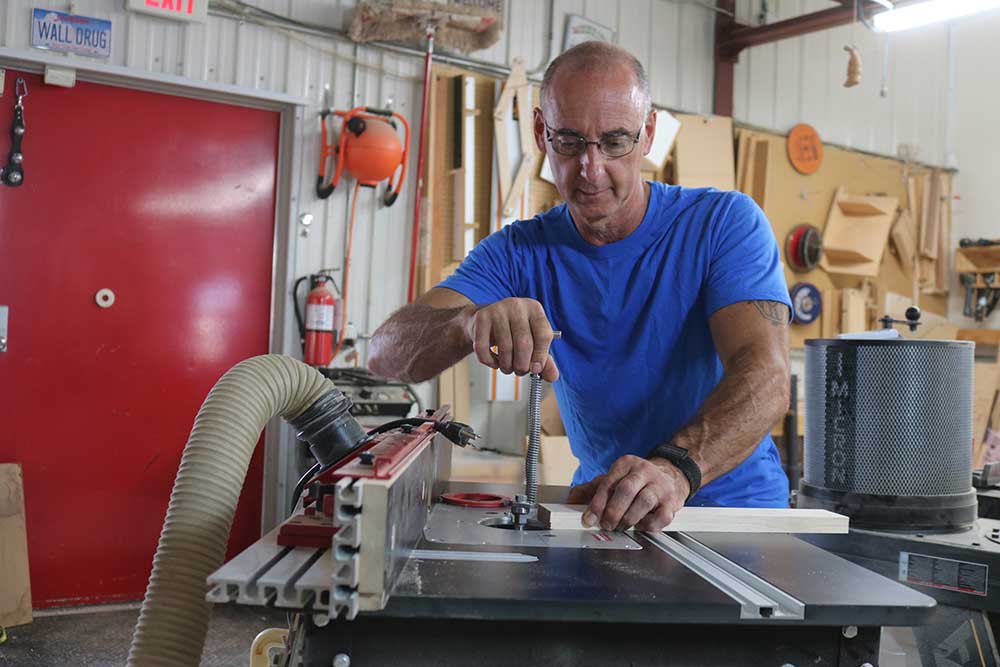 Fall 2021 Product Showcase: Leigh Super 18
George Vondriska
Wanna cut dovetails? Half-blind dovetails? Through dovetails? Variable spacing on your half blind and through dovetails? Box joints? Sliding dovetails? The Leigh Super 18, along with the rest of their Super Jigs, have you covered.
The Leigh Super Jigs are available as a 12" model, 18" model and 24" model. The owner's manuals for these jigs are very good and easy to follow. The same template is used for both half-blind and through dovetails, but used differently for each joint. Icons on the template make it very obvious how to configure the template for the joint you want to make.
Half-blind dovetails can be cut as a one-pass joint. That means the tail board and pin/socket board are both in the jig at the same time and, with one pass with your router you cut both parts of the joint.
The fingers on the template are held in place by small bolts. Loosen the bolts and you can slide the fingers to any position you want. This allows you to vary the spacing and simulate the look of hand-cut dovetails.
Dovetail jigs can be VERY messy, throwing lots of dust toward the operator. Leigh's VRS (Vacuum and Router Support) takes care of this. It provides excellent dust collection when connected to your shop vac and there's a 12" VRS, 18" VRS and 24" VRS available so you can match them to your jig. The VRS also supports your router to prevent tipping.
Leigh makes a number of great joinery tools, including their FMT (frame mortise and tenon) Jig.
For more info on Leigh products visit the company's website.
Popular Woodworking Joinery videos
Explore videos by George Vondriska