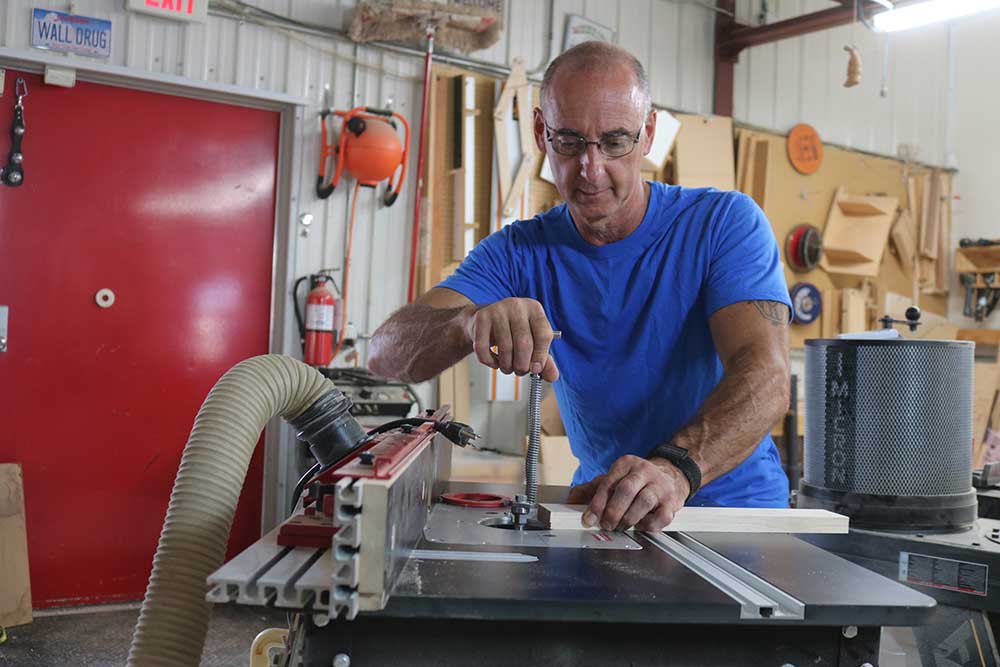 CBN Bench Grinder
George Vondriska
Everyone is talking about CBN (Cubic boron nitride) grinding wheels, and what they bring to the sharpening world. I set up a CBN bench grinder and put it through its paces to see what the hype is all about. Man, these babies are amazing.
What's the set up?
CBN wheels are mounted on a low speed (1750 rpm) 8" grinder. Unlike conventional grinding wheels, CBN wheels aren't likely to explode, so the guards are removed from the grinder. We've also equipped the CBN bench grinder with a Kodiak sharpening system. I'm using a 180-grit wheel and a 600-grit wheel.
Benefits of a CBN Bench Grinder
Here's what you get from CBN wheels:
Run truer-manufacturing process makes them round, not almost round
Run cooler-very hard to overheat chisels
Can use the side of the wheel
Never need to be dressed
Never change diameter-important if you're using sharpening jigs
Very fine grind
Can sharpen on the side of the wheel-helpful for skew chisels
Second in hardness only to diamond
Longevity: they'll far outlast a conventional grinding wheel
The Kodiak System
It's very important to keep a consistent angle and cutting edge on your tools. The Kodiak system makes it very easy to do this. With platforms, mounts and guides for a variety of tools, you'll be able to keep your chisels very sharp and very consistent.
For More Info
For more information on CBN wheels and the Kodiak system contact Woodturners Wonders via their website or by calling (678) 400-8181.
Want to learn how to put those freshly sharpened lathe chisels to work? We have lots of great information on lathe turning. In addition to lathe work, there's lots you can learn from WWGOA about working with power tools.
Popular All Woodworking Videos videos
Explore videos by George Vondriska