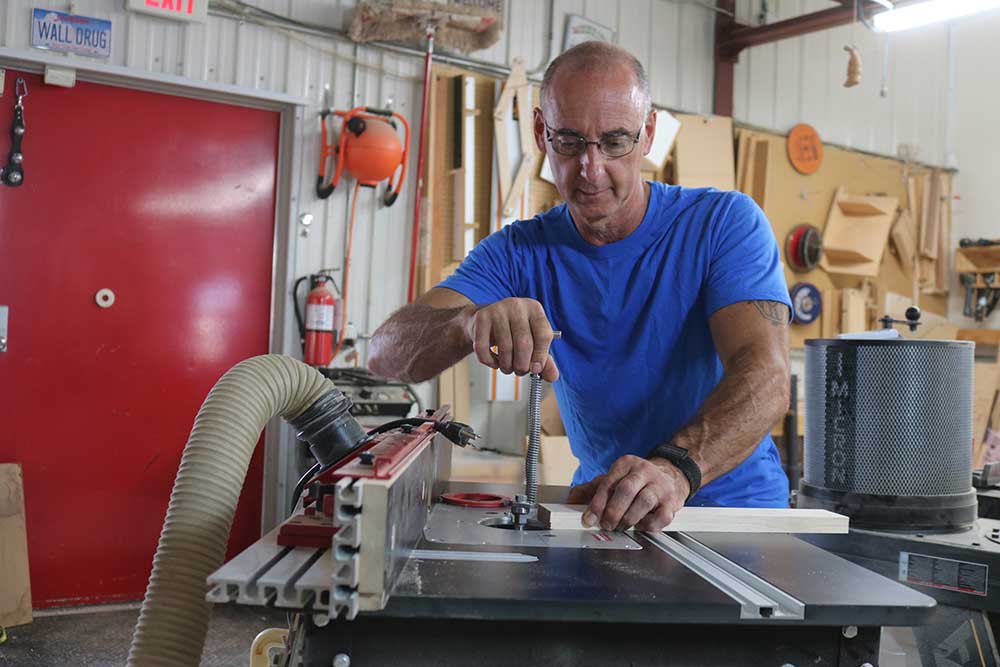 Burn-Free Scroll Saw Cutting
George Vondriska
Scroll saws provide the unique ability to create curved cuts with a tight radius, while leaving a surface quality that typically requires very little Sanding prior to applying a finish. But when working with stock that is thick or dense, scroll saw cutting can sometimes lead to burning the wood. This is a bad situation that can easily be avoided. You won't believe the low tech solution we provide.
As you are learning how to use a scroll saw, there are a number of tips and tricks that can make the process easier and more productive. In this video George shares some helpful information that can reduce the change chance of burning while scroll saw cutting.
Lubrication is the key
In order to reduce the heat generated while scroll saw cutting, we need to add a lubricant that will help the blade pass through with work piece with less friction. The source of lubrication introduced in this video is not something that you would normally think of as a lubricant, and you likely be surprised by this tip.
Extend the life of your blades
By lubricating during scroll saw cutting you will decrease the likelihood of breaking the blade during cutting operations, and the reduction in heat will also enable to blade to stay sharper longer. Heat is one of the top enemies of sharp blades, so keeping it cool means keeping it sharp.
Improve the visual appearance of your projects. The main reward that you will enjoy from applying this tip is that your projects won't have the burn marks that are characteristic of scroll saw work of less experienced craftsmen. The difference in visual appearance when using this approach is remarkable and the cost of the lubricant is negligible.
Popular All Woodworking Videos videos
Explore videos by George Vondriska