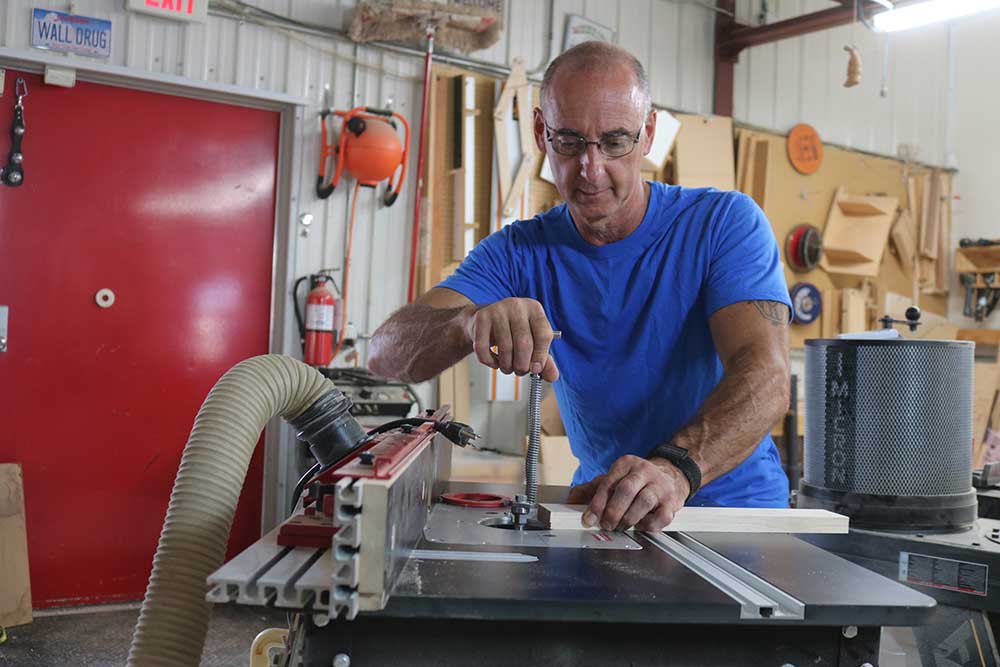 How to Make Dovetail Joints and Fit Them Accurately
George Vondriska
Many projects call for dovetail joints because they're strong and they're attractive to look at. How to make dovetail joints with your jig may seem intimidating if you've never used one before. There are a couple of hints that can ease a lot of the frustration for inexperience dovetail joint builders. We have a variety of woodworking videos so make sure to check out more for additional tips and techniques.
Dovetails are Relatively Easy
Making tails for dovetail joints is relatively easy. The most important part when you're learning of how to make dovetail joints is to ensure that you make good and accurate pins and sockets so you will have accurate fitting dovetail joints using a dovetail jig. You will need to have a caul that is at least a little thicker than the board you're making your pins and sockets with. This is to prevent chipping from occurring as you create your joints. Next you will want to place your work-piece vertically into the jig, snug up against the jig, but not too tight against it.
Router Bit Depth of Cut
The next step is to set the depth of cut for your router bit. This is easy. You take a board the same size as the board you're going to rout and mark a line across your vertical work-piece. Then, you put your router on the board and set the depth, but make it a fraction past the line. That way when you're done and have the dovetail joint put together, you will plane or sand the excess wood off and you can have a flush, perfect joint.
When to Turn On the Router
Don't turn the router on until it is in position, sitting on the jig and the work-piece. It is too easy to mar a piece of wood by trying to put a running router into the jig slot at perfectly level. Initially, you will move the router from right to left and not left to right. Once again, this will make it less likely that wood will chip and mar the project. After a couple of passes, you can use the router left to right to finish each joint.
Lumber Usage
When you make test runs, use the same kind of lumber that you'll be using in your project. A soft wood won't react to the router and joining of the dovetail that same way that walnut or maple would react. It is very important that you check the routed pins and sockets to see if you left too much wood in one of the joints. Following these steps can help you in the process of learning how to make dovetail joints.
We have many videos that provide more instruction on how to make dovetail joints or check out other videos that include instruction on the use of woodworking jigs.
Popular All Woodworking Videos videos
Explore videos by George Vondriska