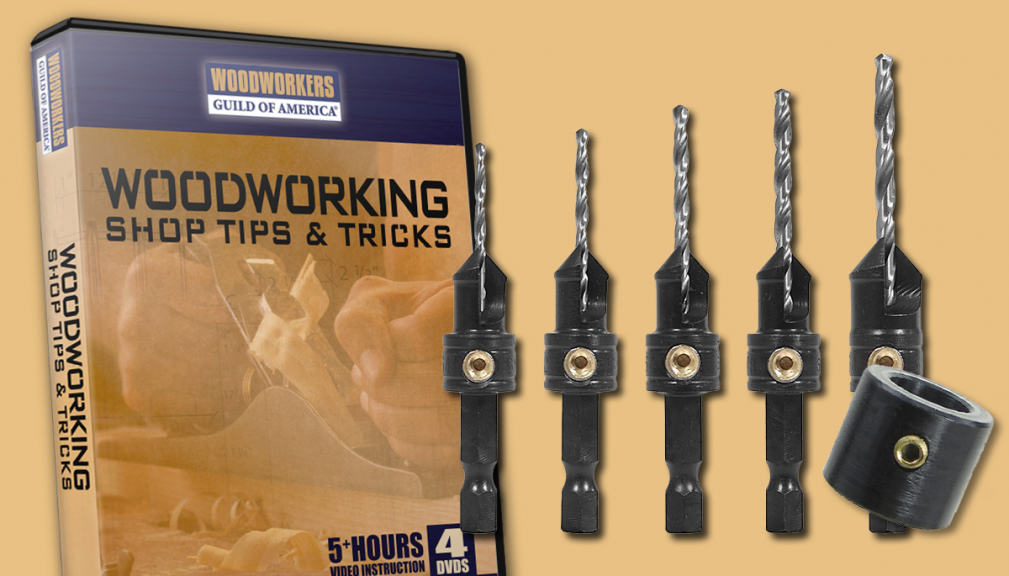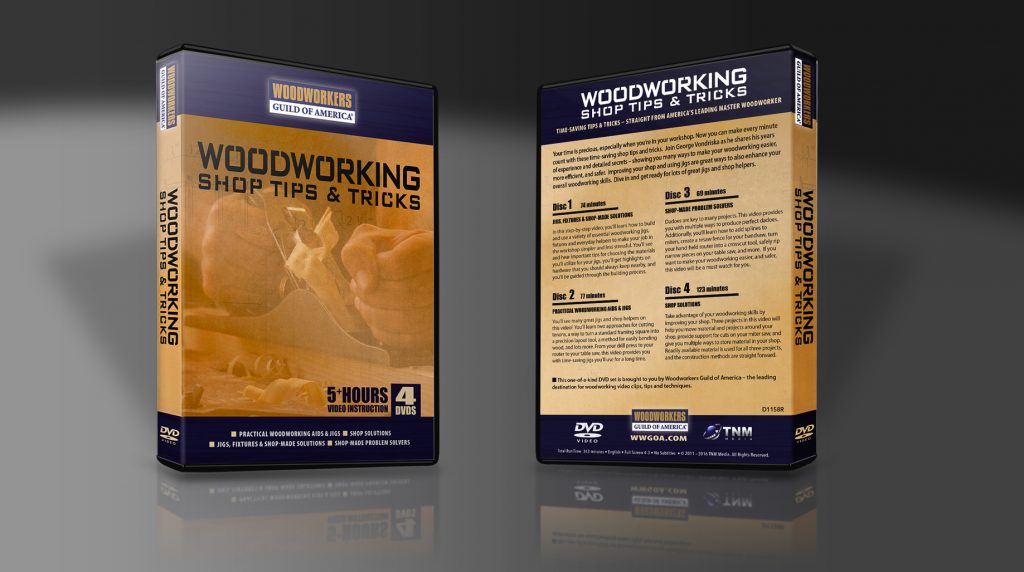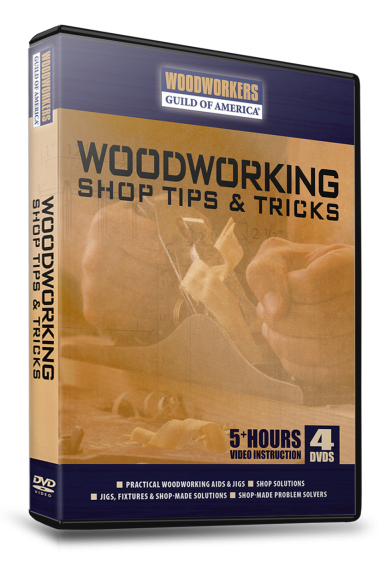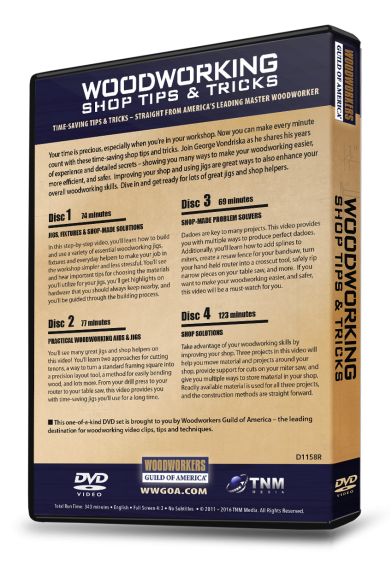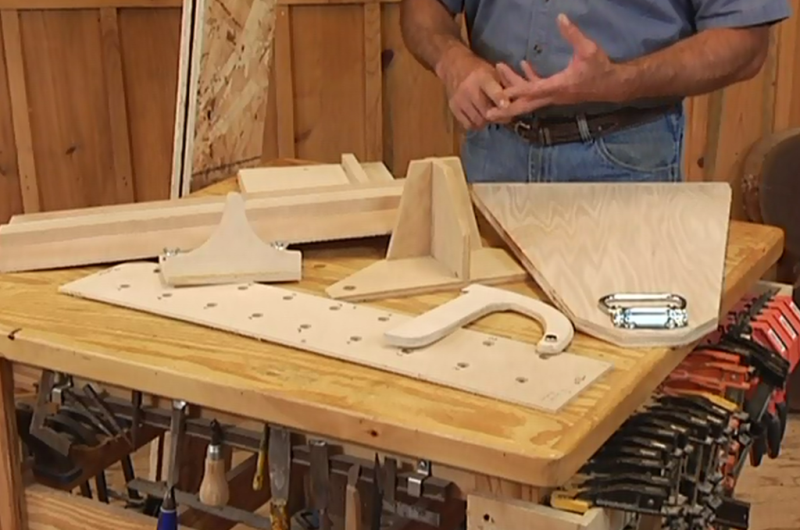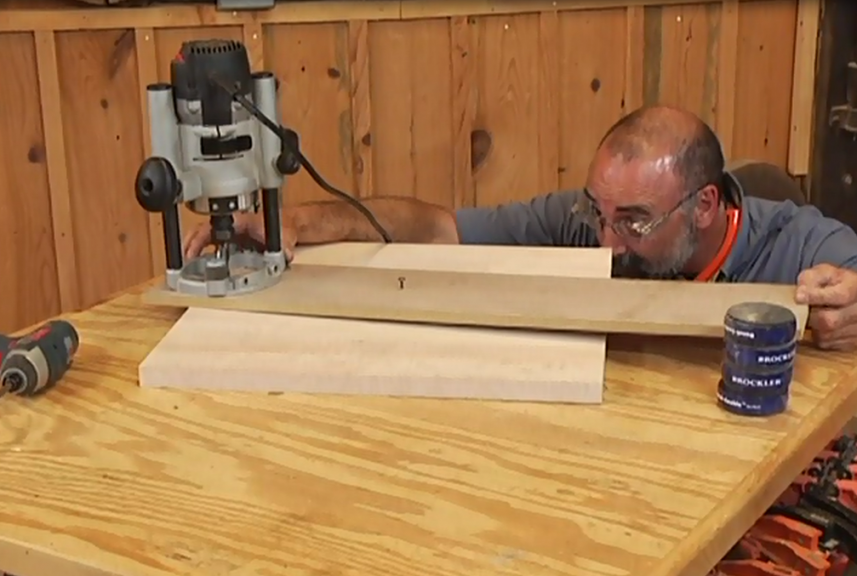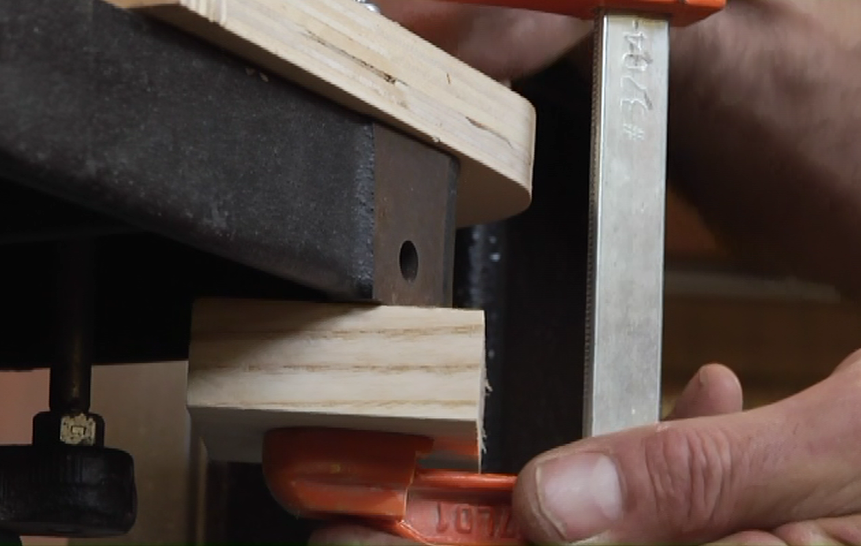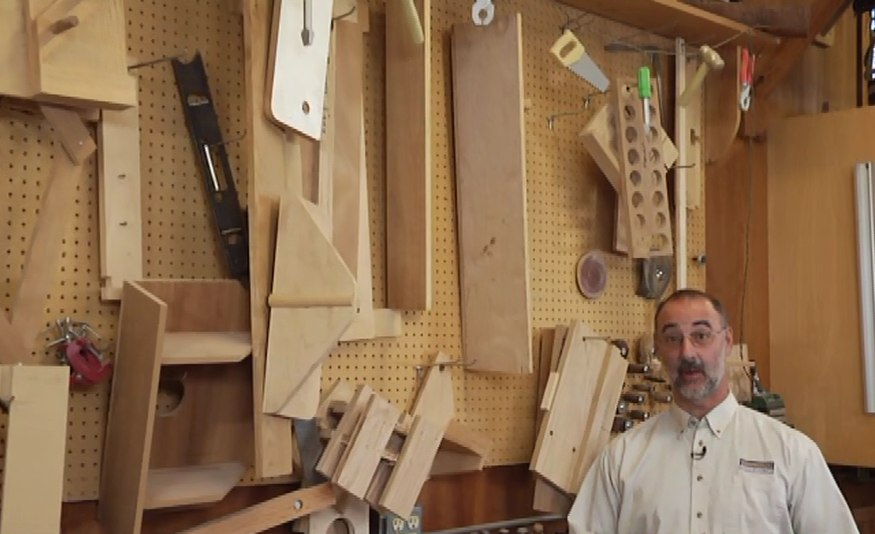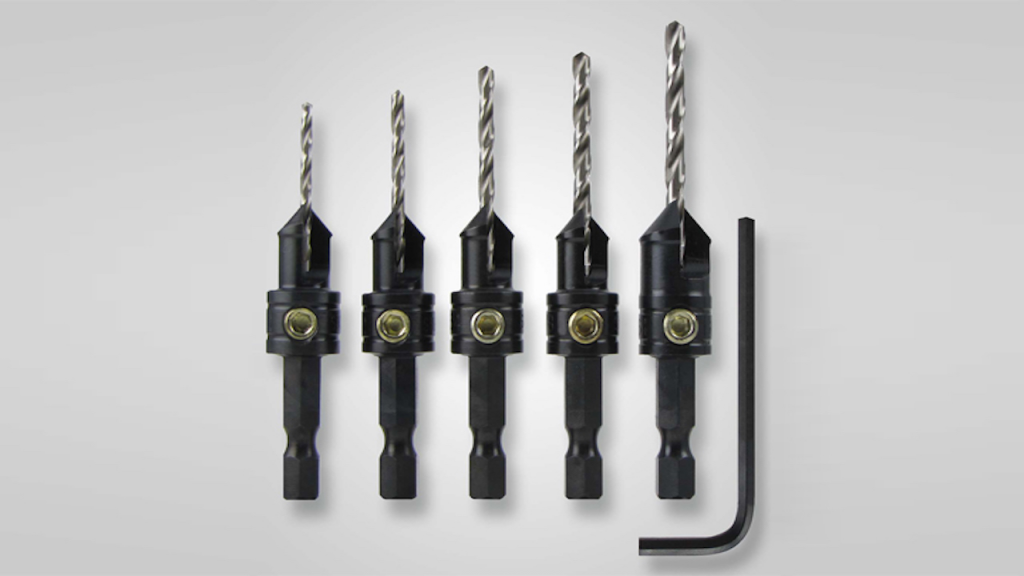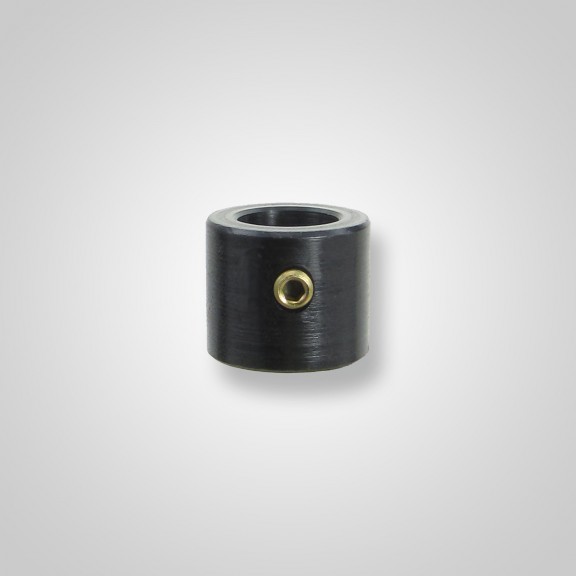 Woodworking Shop Tips & Tricks 4-DVD Box Set with Countersink Set & Stop Collar
You Save 10%
D1096Q
Description
Bundle: Woodworking Shop Tips & Tricks Boxed Set with 5-Piece Countersink Set & Stop Collar
Your time is precious, especially when you're in your workshop. Now, you can make every minute count with these time-saving shop tips and tricks.
Join master woodworker George Vondriska as he shares his years of experience and detailed secrets – showing you many ways to make your woodworking easier, more efficient and safer. Improving your shop and using jigs are great ways to also enhance your overall woodworking skills. With nearly 6 hours of video instruction, dive in and get ready for lots of great jigs and shop helpers.
PLUS, as part of this bundle, you'll receive a very helpful 5-piece countersink drill bit set and a stop collar. Valued at $33 when sold separately, this handy set will help you drill, countersink and counterbore perfectly sized holes.
4-DVD Boxed Set: Woodworking Shop Tips & Tricks
Jigs, Fixtures & Shop-Made Helpers – 74 minutes.
In this step-by-step video, you'll learn how to build and use a variety of essential woodworking jigs, fixtures and everyday helpers to make your job in the workshop simpler and less stressful. You'll see and hear important tips for choosing the materials you'll utilize for your jigs, you'll get highlights on hardware that you should always keep nearby, and you'll be guided through the building process.
Practical Woodworking Aids & Jigs – 77 minutes.
You'll see many great jigs and shop helpers on this video! you'll learn two approaches for cutting a precision layout tool, a method for easily bending wood and lots more. From your drill press to your router to your table saw, this video provides you with time-saving jigs you'll use for a long time.
Shop-Made Problem Solvers – 69 minutes.
Dadoes are key to many projects. This video provides you with multiple ways to produce perfect dadoes. Additionally, you'll learn how to add splines to miters, create a resaw fence for your bandsaw, turn your hand-held router into a crosscut tool, safely rip narrow pieces on your table saw, and more. If you want to make your woodworking easier, and safer, this video will be a must-watch for you.
Shop Solutions – 123 minutes.
Take advantage of your woodworking skills by improving your shop. Three projects in this video will help you move material and projects around your shop, provide support for cuts on your miter saw, and give you multiple ways to store material in your shop. Readily available material is used for all three projects, and the construction methods are straight forward.
Tool: 5-Piece Countersink Set with Stop Collar
5-Piece Countersink Set
In one step, you can drill, countersink and counterbore the perfect sized hole for #4, #6, #8, #10, or #12 screws.Counterbores are 3/8″ or 1/2″ diameter. Ideal for plugs or dowel buttons. The 1/4″ hex shank can be used with power drills and quick change chucks.
1/2″ Counter Sink Stop Collar
Make It Snappy's stop collars are specially designed to work with their countersinks to control the depth of counter-bore. These stop collars are slightly longer in length than a traditional stop collar and feature a set-screw to hold their position on the countersink cutter. This 1/2″ stop collar works with countersinks that have 1/2″ counter-bore cutters.
Specifications:
1/2″ stop collar with locking set-screw
Helps to control counter-bore depth
Adjustable stop location
Works with countersinks that have 1/2″ counter-bore cutter
Stop collar only, countersink sold separately