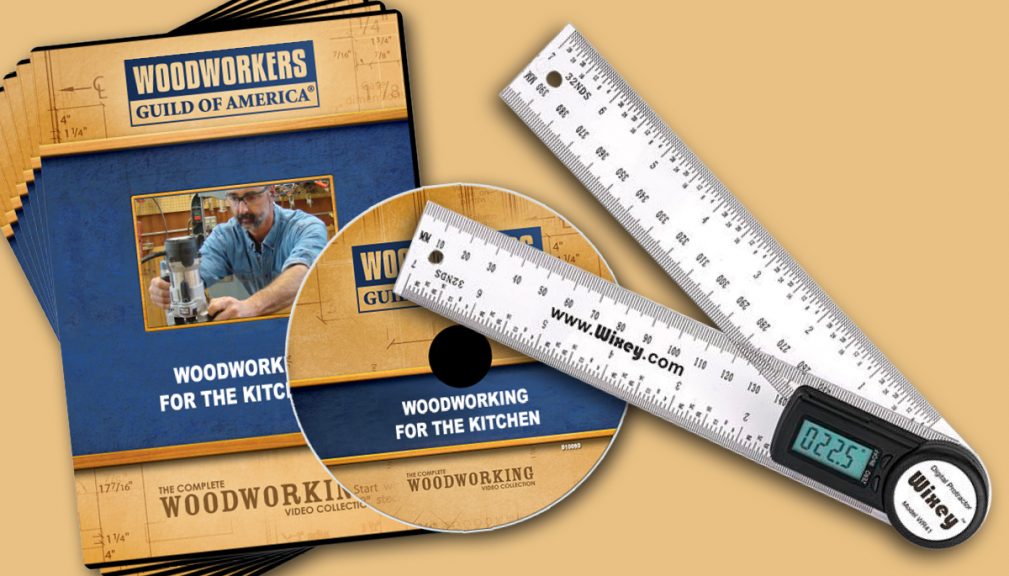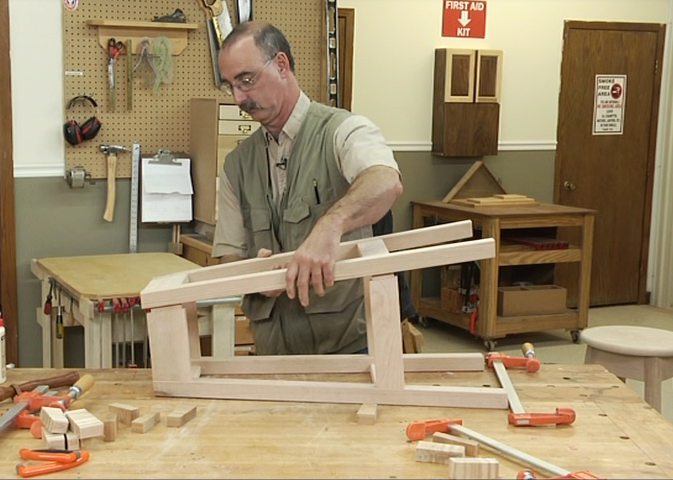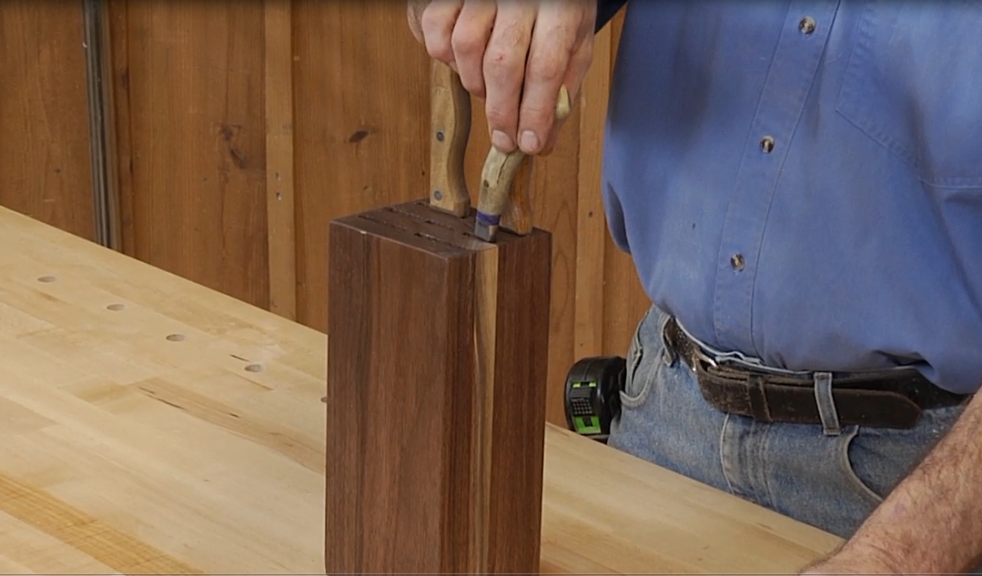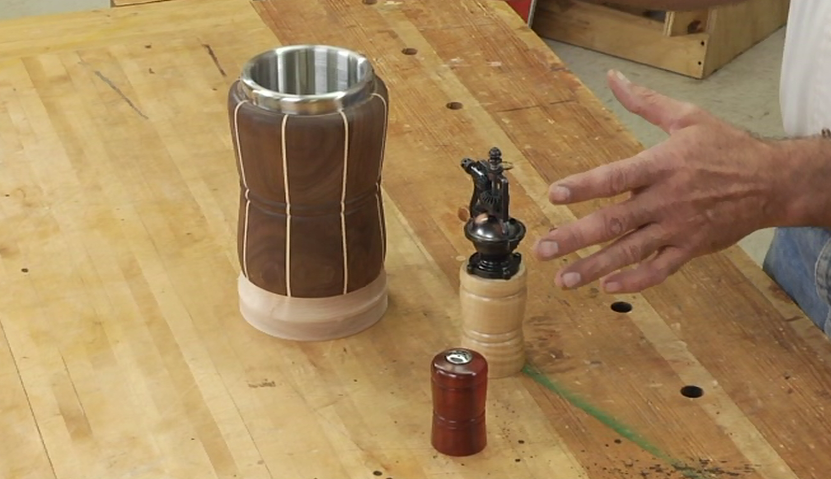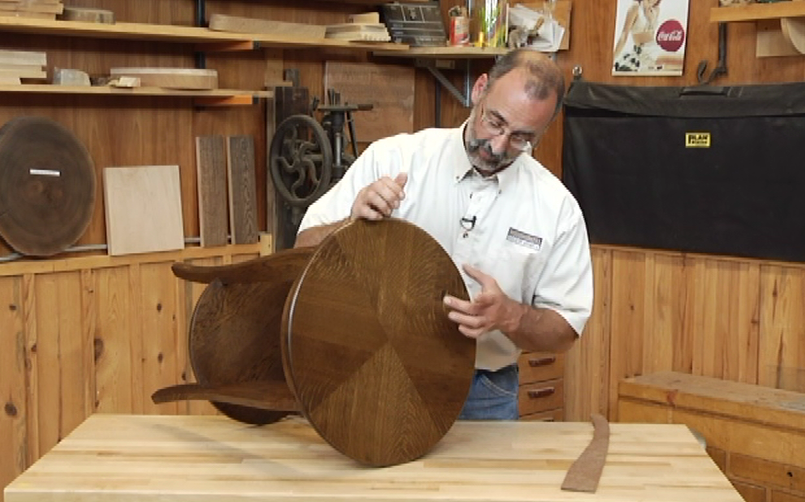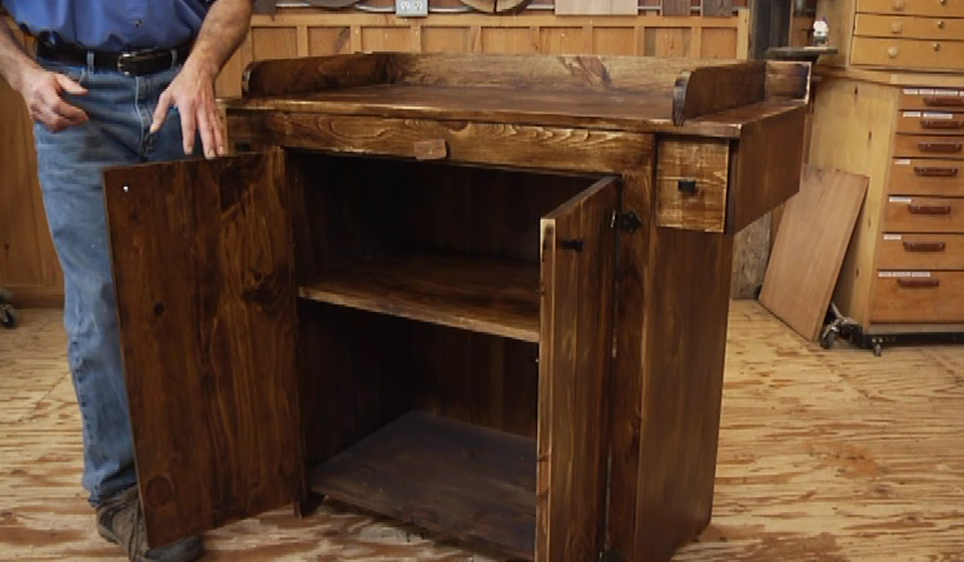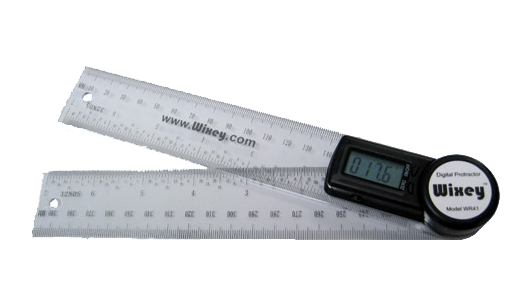 Woodworking for the Kitchen 7-DVD Set + FREE Digital Protractor/Ruler
$89.99
D1069Q
Description
Bundle: Woodworking for the Kitchen 7-DVD Set + FREE Digital Protractor/Ruler
7-DVD Set: Woodworking for the Kitchen
We've created a special video set of some of our favorite woodworking kitchen projects. WWGOA's master woodworker George Vondriska goes in-depth with each step, teaching you woodworking techniques you'll need for each of these kitchen projects. From building items that are used in the kitchen, to bar stools, pie tables, kitchen cabinets and more, you'll find it here. 706 minutes.
Kitchen Projects: Knife Block, Pizza Peel, Kitchen Tongs, Stacked Ring Bowl – 90 minutes.
Pie Table – 96 minutes.
Shaker Sideboard – 131 minutes.
Handmade Items for a Special Dinner – 104 minutes.
Make a Bar Stool – 85 minutes.
Kitchen Cabinet Construction Part 1: Case Construction – 100 minutes.
Kitchen Cabinet Construction Part 2: Face Frames, Counter Tops, Doors & Drawers – 100 minutes.
FREE Tool: Wixey Digital Protractor / Rule ($18 Value)
The Wixey Digital Protractor / Rule measures angles in any plane with 0.1° resolution, accuracy, and repeatability. Also, with magnets embedded in every edge of the protractor, it's great for power tools such as table saws, band saws, jointers and will help you more-simply set it in place. It automatically references itself to the table, blade and/or fence. Perfect as a digital angle finder for finding and transferring angles, for layout work, and as a setup tool for setting miter and bevel angles, this is sure to make your woodworking easier and more efficient!
Specifications:
Range: 0 – 360 degrees
Resolution: 0.1 degrees
Accuracy: +/- 0.3 degrees
Repeatability: +/- 0.2 degrees
Battery: type 3.0V CR2032 (included)
Function: Auto shutoff for extended battery life
Watch a preview of this product below: