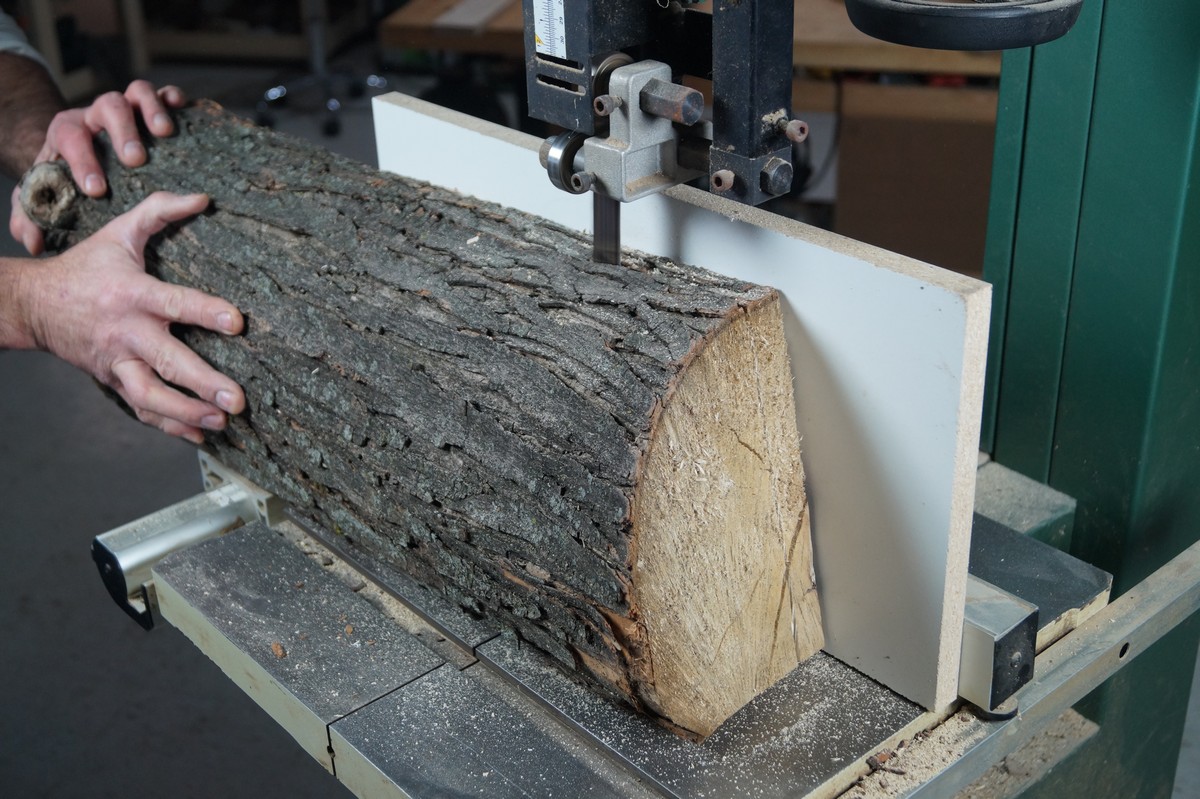 Q: I just picked up an older 14" bandsaw on Craigslist, and I want to set it up to do resawing. What kind of blade should I get? I've seen carbide tipped resaw blades; will those give me my best quality?
A: Congrats on picking up a bandsaw; you're going to love the versatility that this tool provides. For resawing, look for a blade with a low TPI (tooth per inch) count, as this will reduce the burden on the motor as you perform tall resaw cuts.
I like to use a 3TPI blade for resawing, as that generally gives decent speed with good cut quality. I'd suggest keeping the blade width to ¼" less than the maximum size that your machine allows. So, if your saw is a typical American style 14" bandsaw, the maximum blade size might be ¾", so therefore I would recommend a ½" blade.
Wider would be better for resaw quality, but the slightly smaller size gives you some flexibility when tracking the blade, as you don't want the blade popping off the back of the wheel.
As far as carbide tipped resaw blades, these offer a great durability advantage over traditional steel bandsaw blades, and they can typically be resharpened if they become dull, but they do not necessarily deliver better cut quality. I would consider them only if you plan to do a lot of resawing that would go through a large volume of traditional blades. For occasional resawing, a 3TPI ½" blade will serve you well.
If you're looking to learn more, we've got lots of great info available that covers how to use a bandsaw, including resawing.
Paul
Do you have a question for WWGOA? Ask us on Facebook or email editor@wwgoa.com. Note: questions may be edited for clarity and relevance.