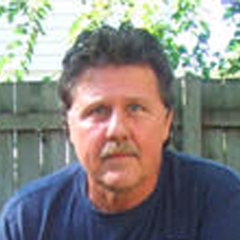 SketchUp: Beyond the Basics + DVD
David Radtke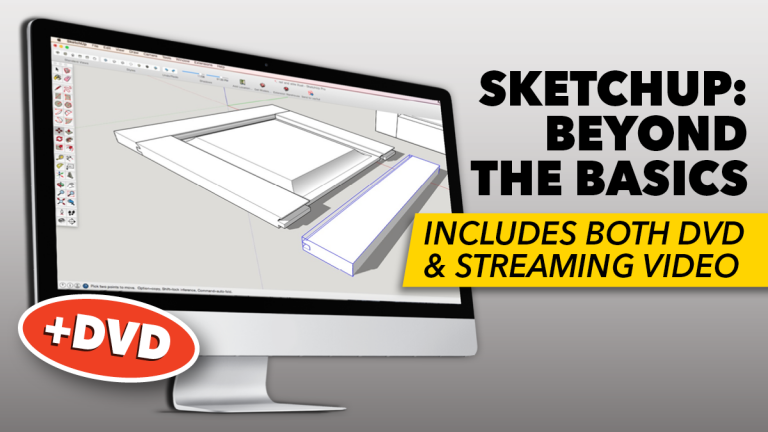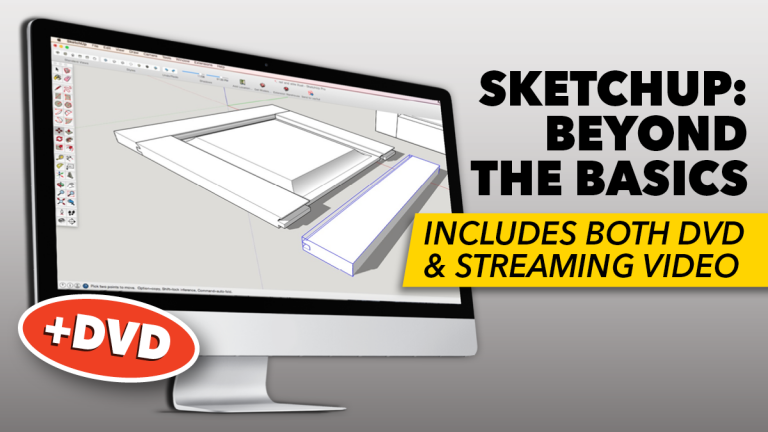 In-depth Instruction; over 96 mins
On-demand video access anytime
Bonus downloadable PDF resources
Access to class Q&A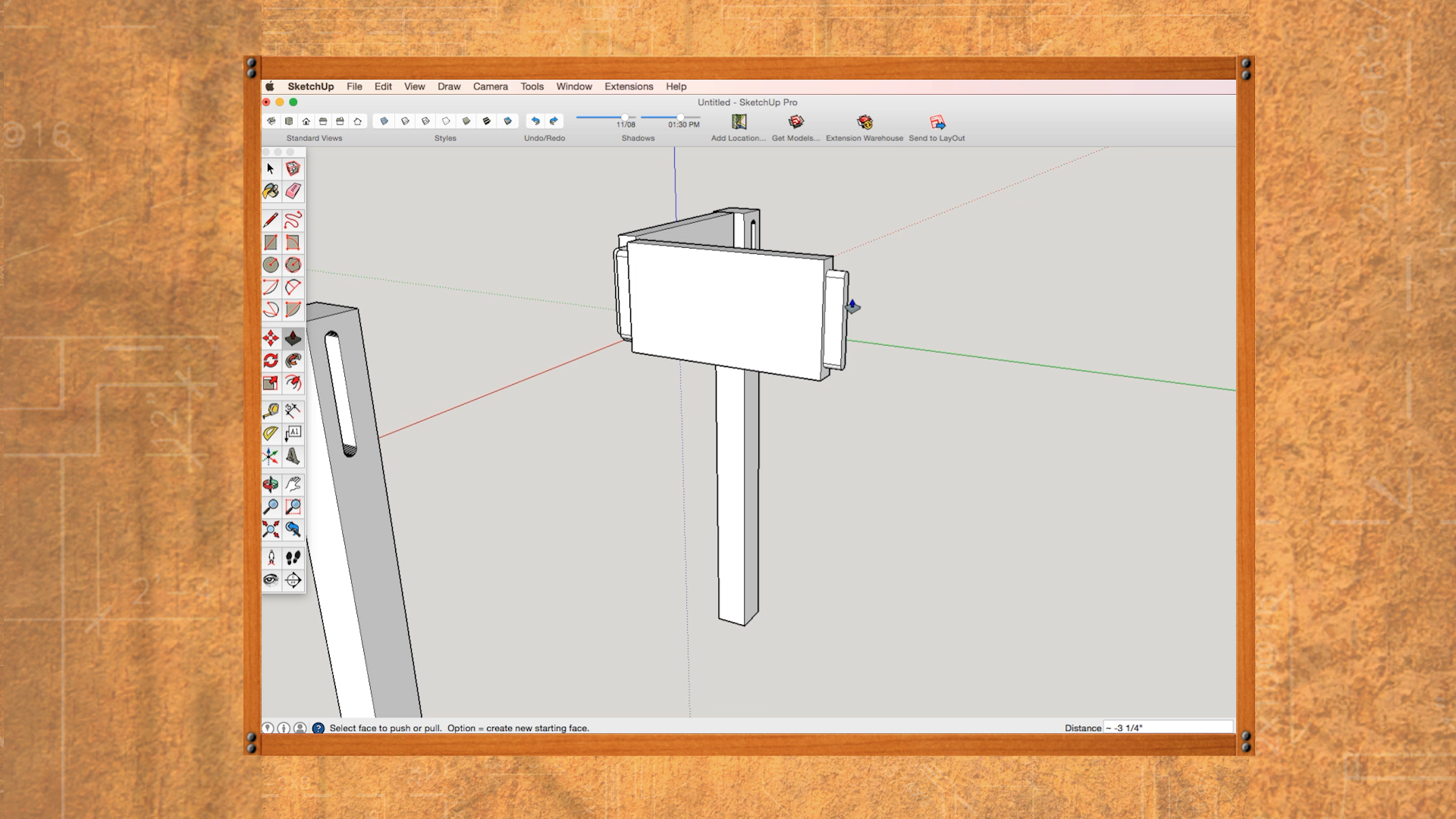 Session 1: Mortise and Tenon
23:35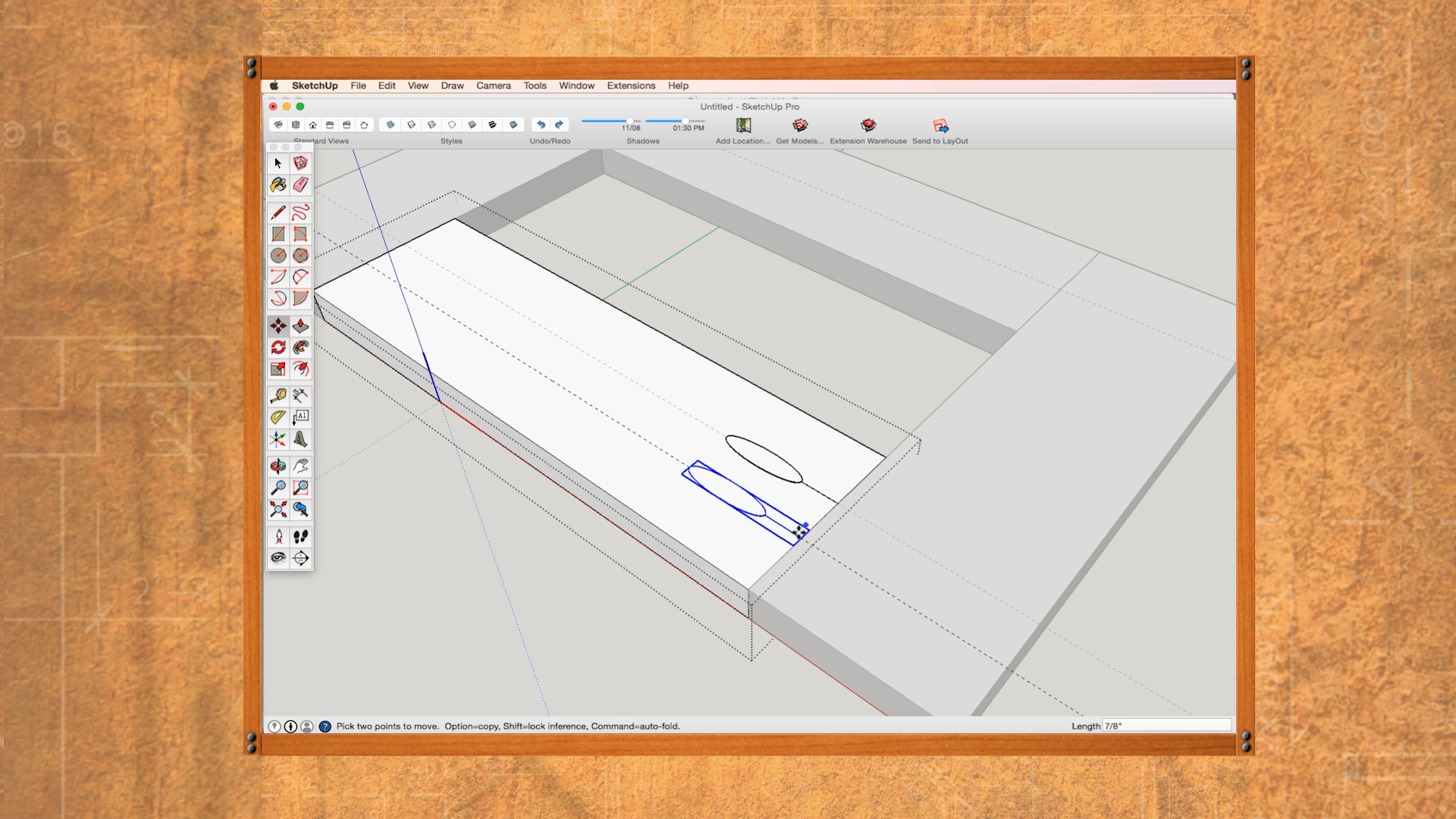 Session 2: Pocket Hole Joinery
7:57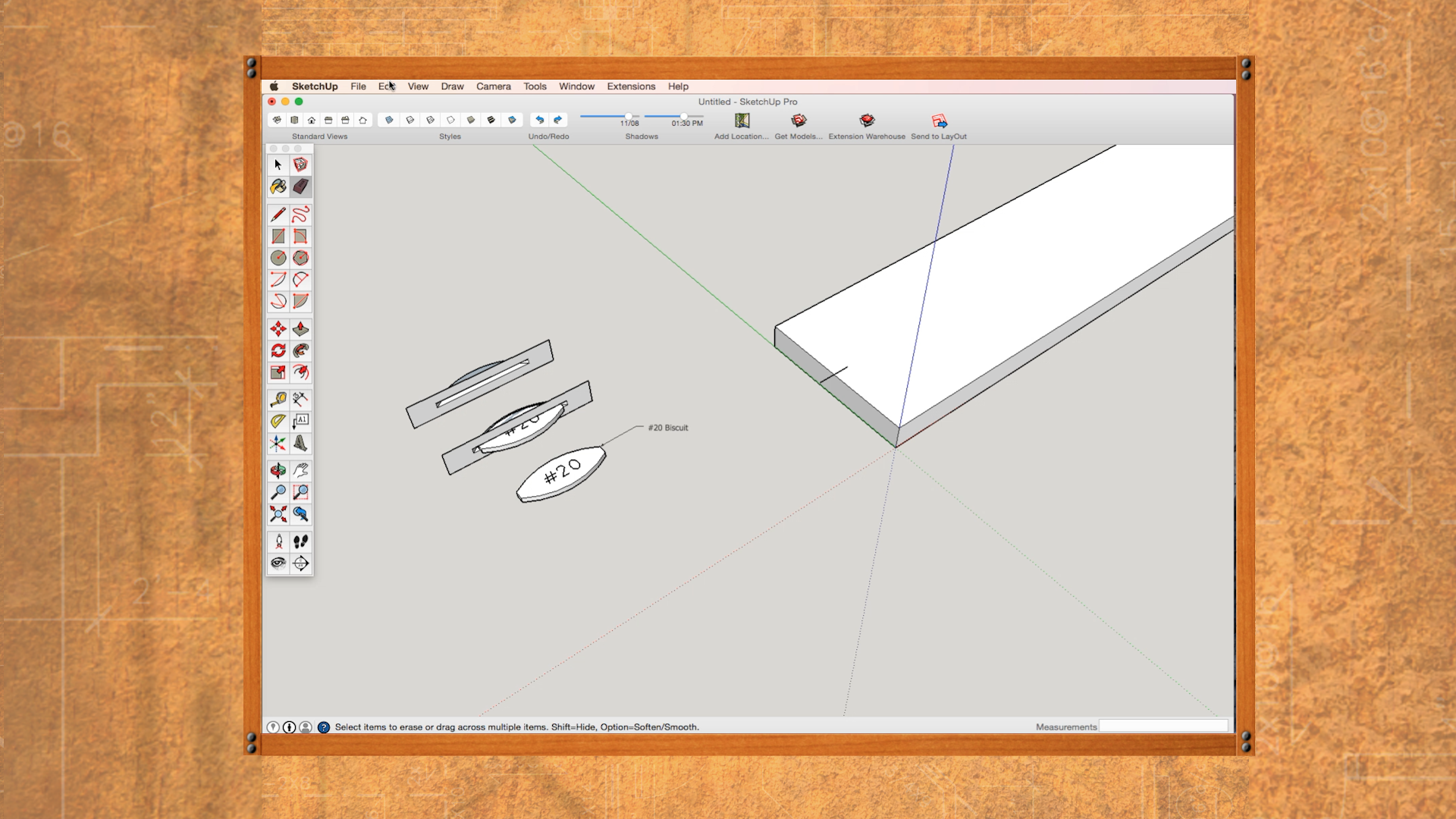 Session 3: Biscuit Joinery
7:44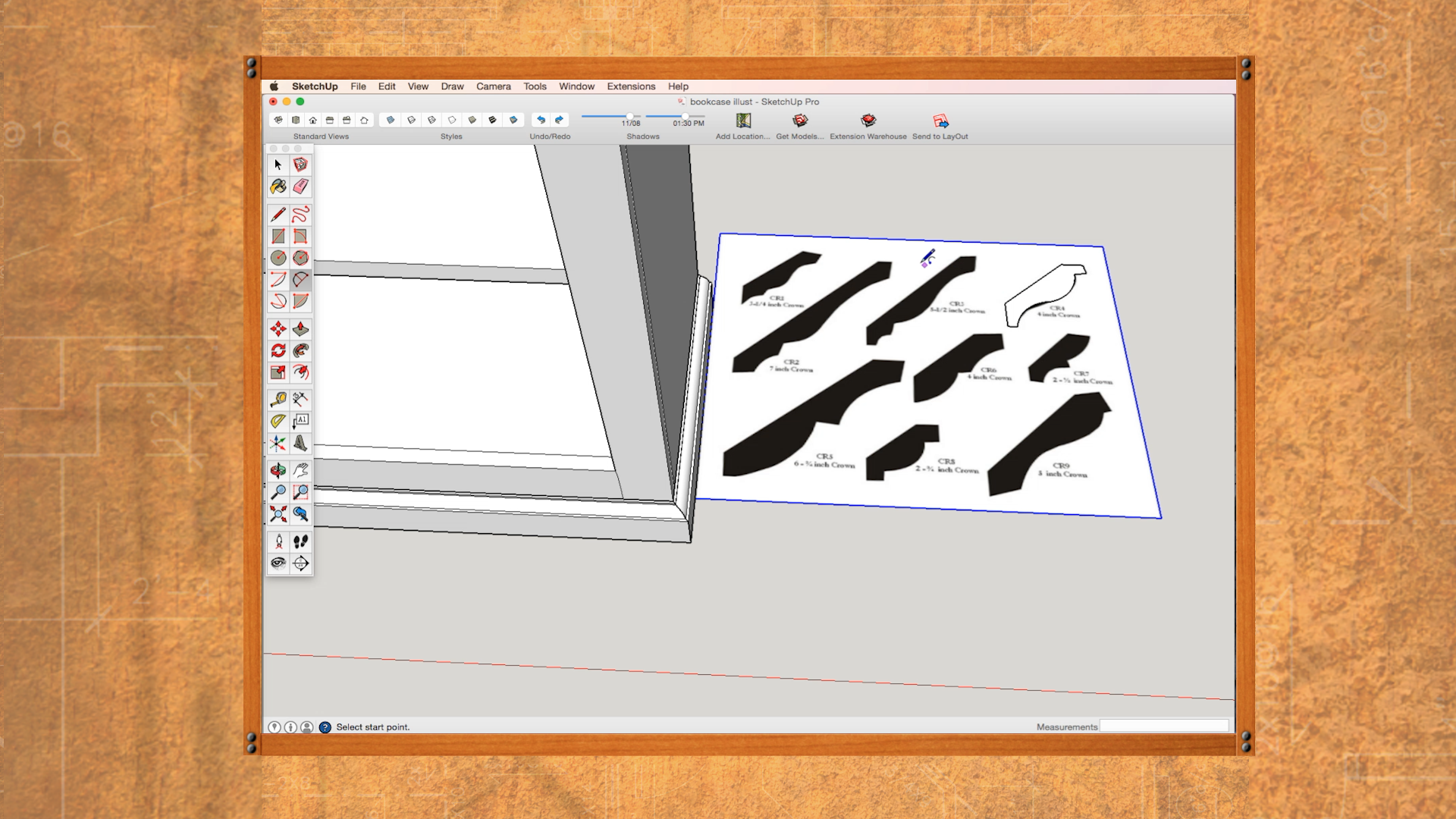 Session 4: Make Your Own Molding
29:36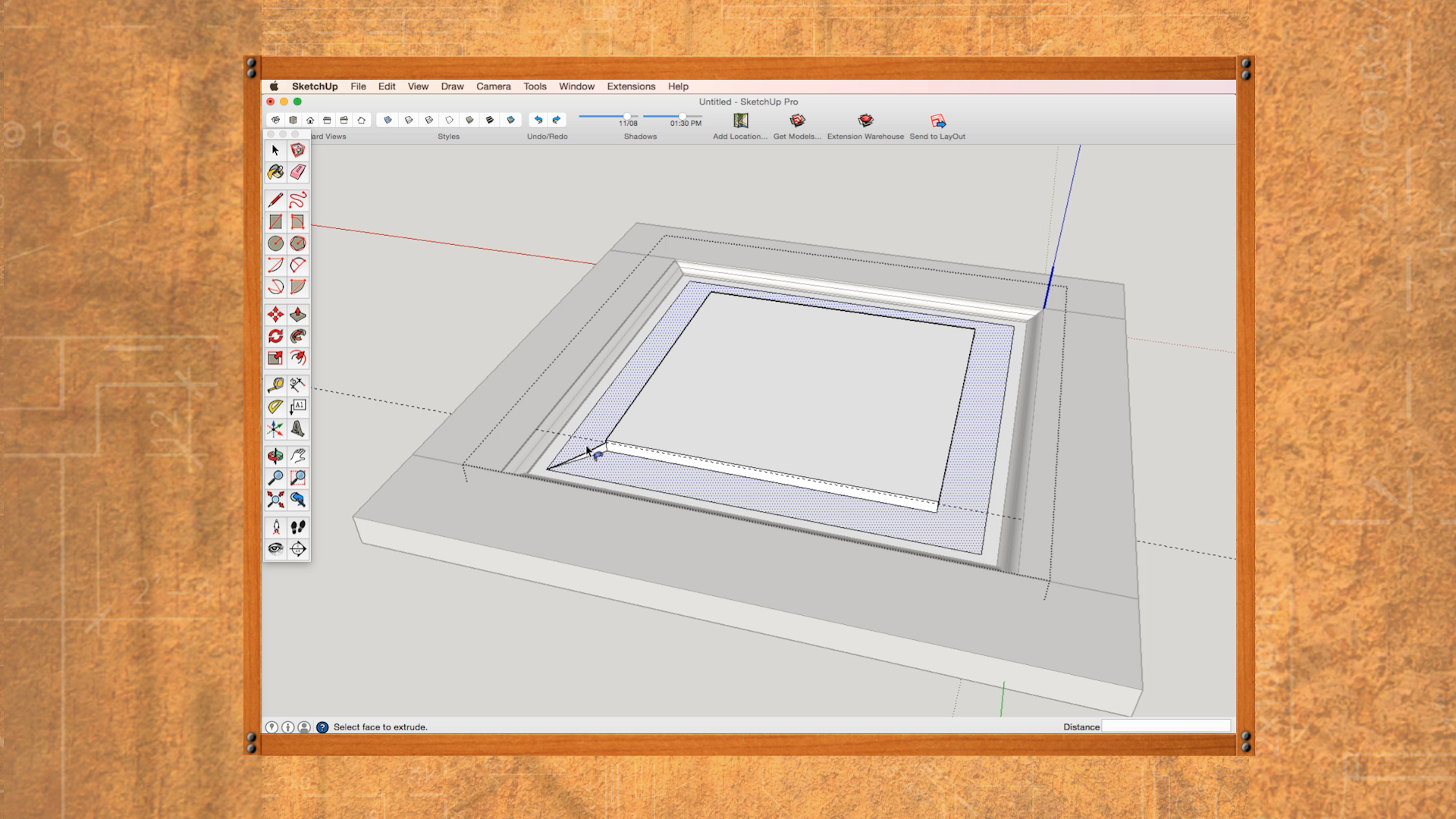 Session 5: Create Your Own Rail & Stile Door Components
26:47
This class goes beyond the fundamentals of using SketchUp for woodworking.
To get the most out of this class, you should understand how to use the basic drawing and editing tools within SketchUp, and how to make groups and components. If you're new to SketchUp or need a good refresher on many primary skills, check out the SketchUp Fundamentals class that's available here at Woodworker's Guild of America.
In this "beyond the basics" class, you'll not only learn to navigate and use new drawing tools, but you'll learn new skills using these tools. We'll show you how to save components you've drawn, and will likely use again in future drawings, into your own personal library. From this library file, you'll be able to copy and paste these components into new drawings so you don't have to "reinvent the wheel" every time you draw.
We'll show you how to make the traditional mortise and tenon joint by first making a tenon and then using the magic of SketchUp to create the mating parts.
In this class, you'll also learn to navigate a feature of SketchUp called "Get Models" from the tool bar. Here, you can explore many pre-drawn online parts and components contributed by SketchUp and its users that are free to download right into your drawing.
We'll also show you how to find a molding shape on the Internet, download the image and then import the image right into your SketchUp drawing. From here, you'll learn to trace and size the molding for your drawing. You'll also learn to place molding onto a project such as a bookcase, and extrude it right onto your project using the "Follow Me Tool".
You'll also learn to draw all the components of a rail and stile door, and to size these parts to build any size door from just one drawing.
These are just some of the new skills you'll learn in this next-level class of SketchUp, designed especially for woodworkers.
In addition to the detailed video instruction you'll receive, this online class provides you with a detailed Class Guide that you can download and print – helping you as a reminder for the key points of the class instruction.
SOFTWARE NOTE: The SketchUp program utilized in this Class was published in 2015. The current version of SketchUp was published in 2017. While the vast majority of functions and keys are the same, there may be subtle differences in certain aspects of these software versions. For the version of SketchUp best matching this Class, use "SketchUp Make 2017" – which you can download free at this link: https://help.sketchup.com/en/downloading-older-versions
NOTE: You'll receive this Class video instruction in two forms: As on-demand streaming video (in your WWGOA Account); and as a physical DVD, mailed to you.
David Radtke
David Radtke is a custom cabinetmaker, woodworker, illustrator, home design consultant and freelance writer living in Minneapolis, Minnesota. As a former Senior Editor of a popular home improvement magazine, he designed and built specialty bookcases, landscape architectural projects and a variety of home improvement projects. He currently designs and builds furniture and writes woodworking articles for woodworking magazines and custom publications. Other projects include writing scripts for The Home Pro television series and making guest appearances on Minnesota Public Radio's home improvement segments. He enjoys archery, bowmaking, woodturning, canoeing and cycling whenever he's not standing behind a table saw or sitting in front of the drawing board.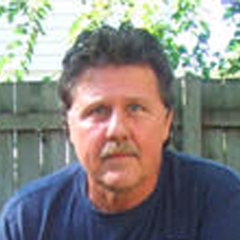 Bonus materials available after purchase
How do I know what the Class covers?
Do I have to be a Member of Woodworkers Guild of America to purchase a Class?
How do I purchase a Class?
How do I access/view my Class?
Do I have to take the Class right away?
Is there a limit on the times I can view my Class?
Can I view a Class on my tablet device or mobile phone?
How do I get access to the Bonus Materials for the Class?
How does the Class Q&A Resource benefit work?
Can I print out Class details?
What are PDF downloads?
Are there any system requirements to view the Class video content?
Why do you need my email?
Can I get a refund if I don't like the Class?
How do I contact WWGOA Academy?