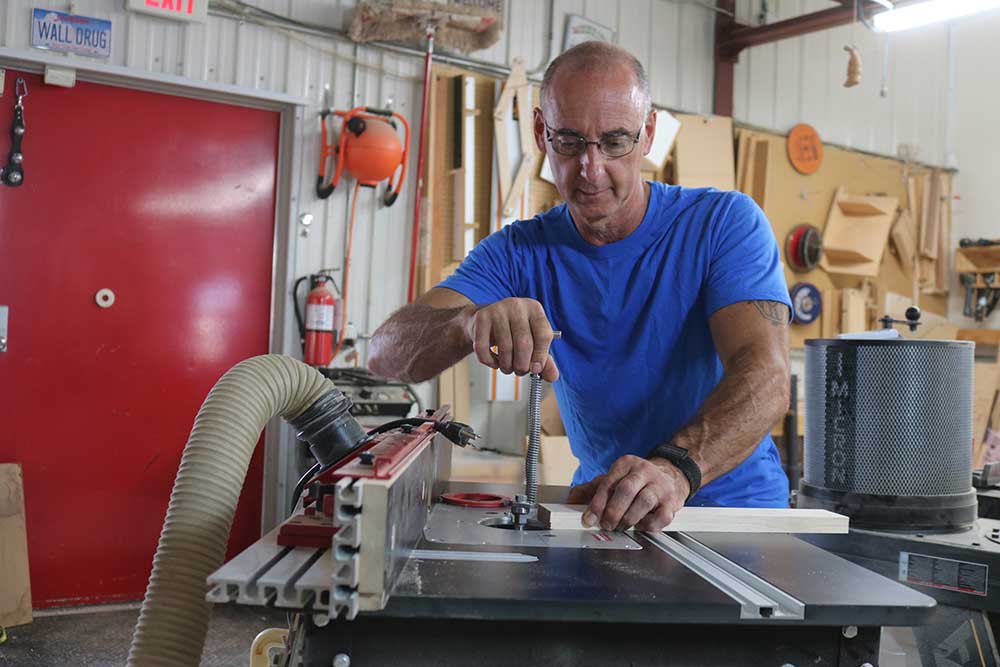 Bandsaw Essentials
George Vondriska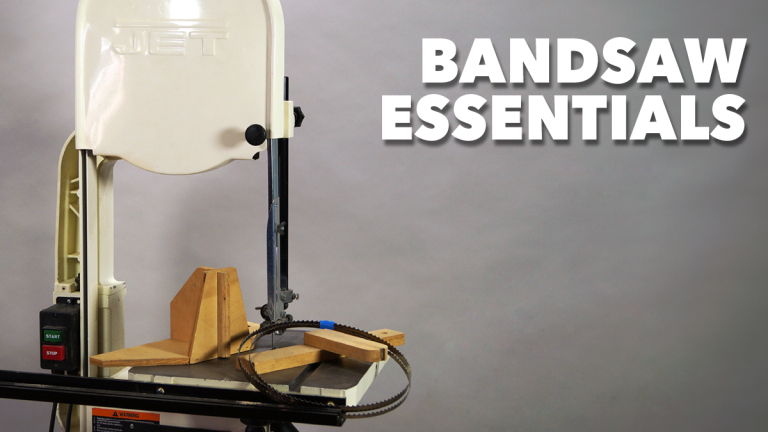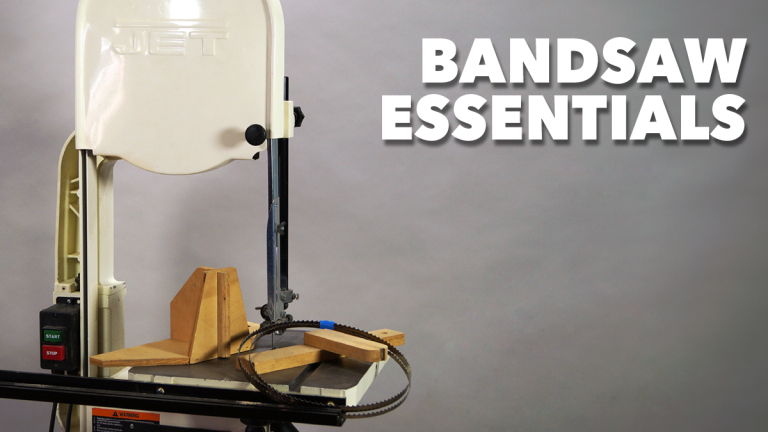 In-depth Instruction; over 117 mins
On-demand video access anytime
Bonus downloadable PDF resources
Access to class Q&A
Available for purchase: $35.99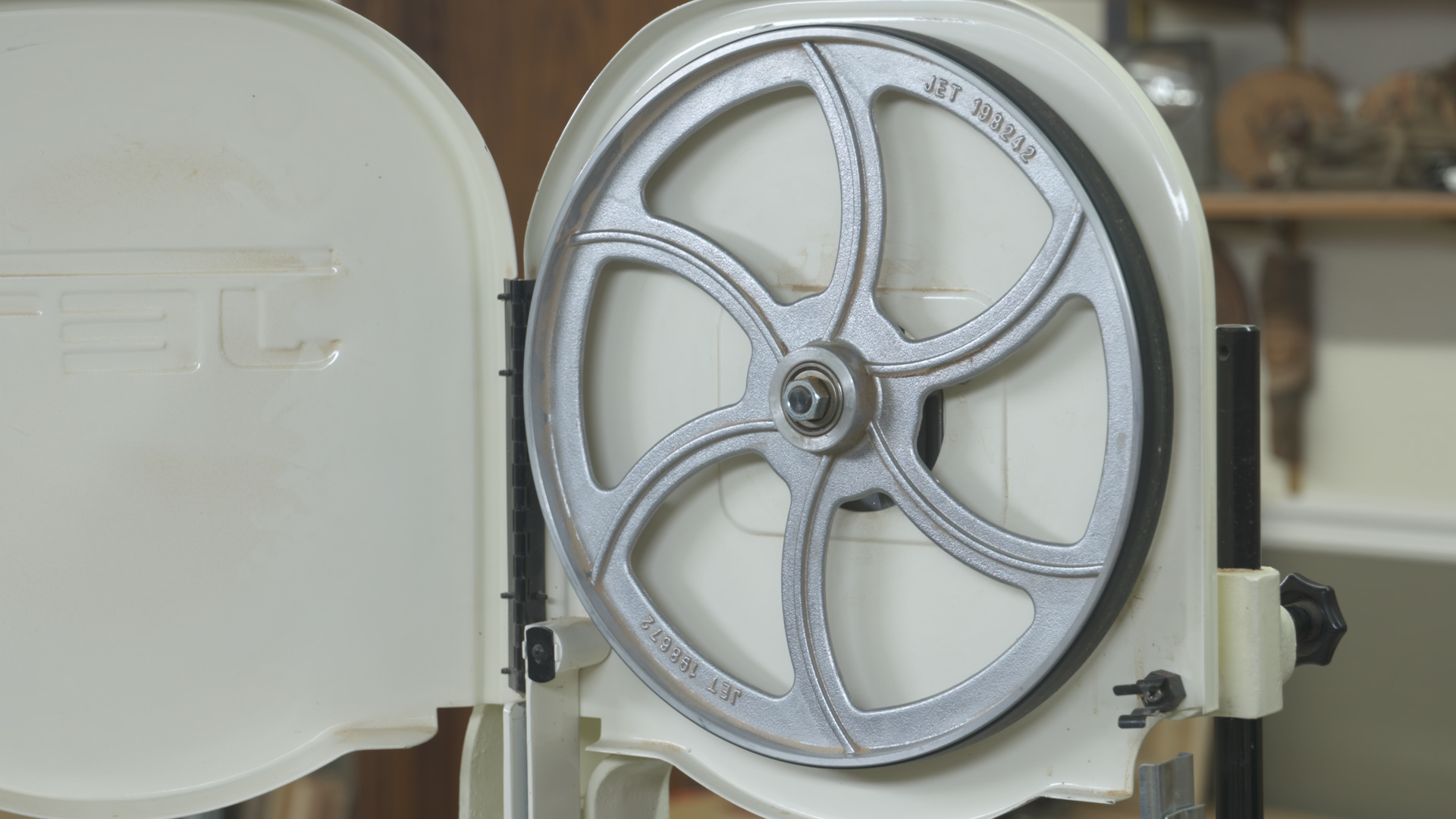 Session 1: Getting started
42:23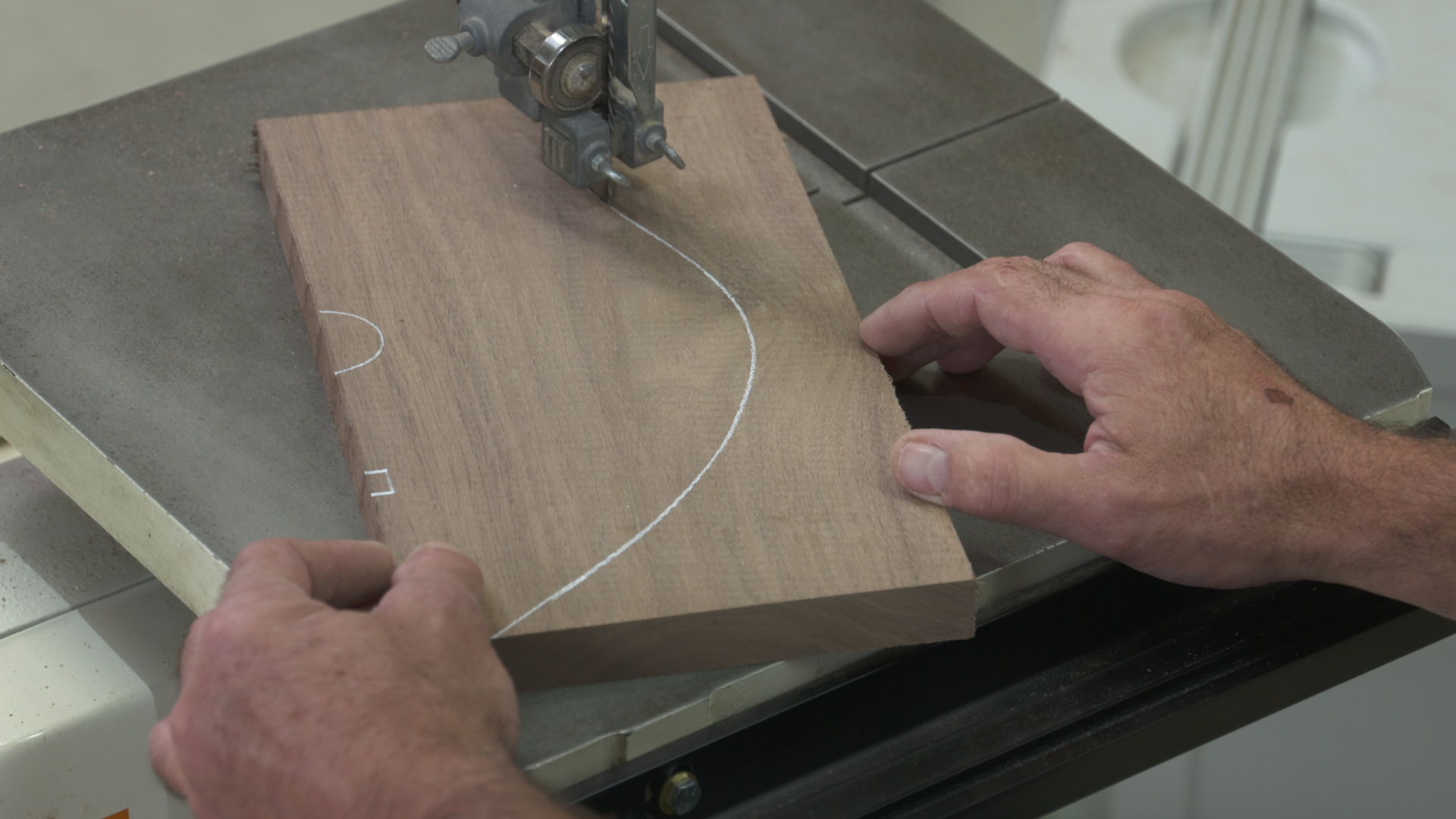 Session 2: Making Cuts
43:03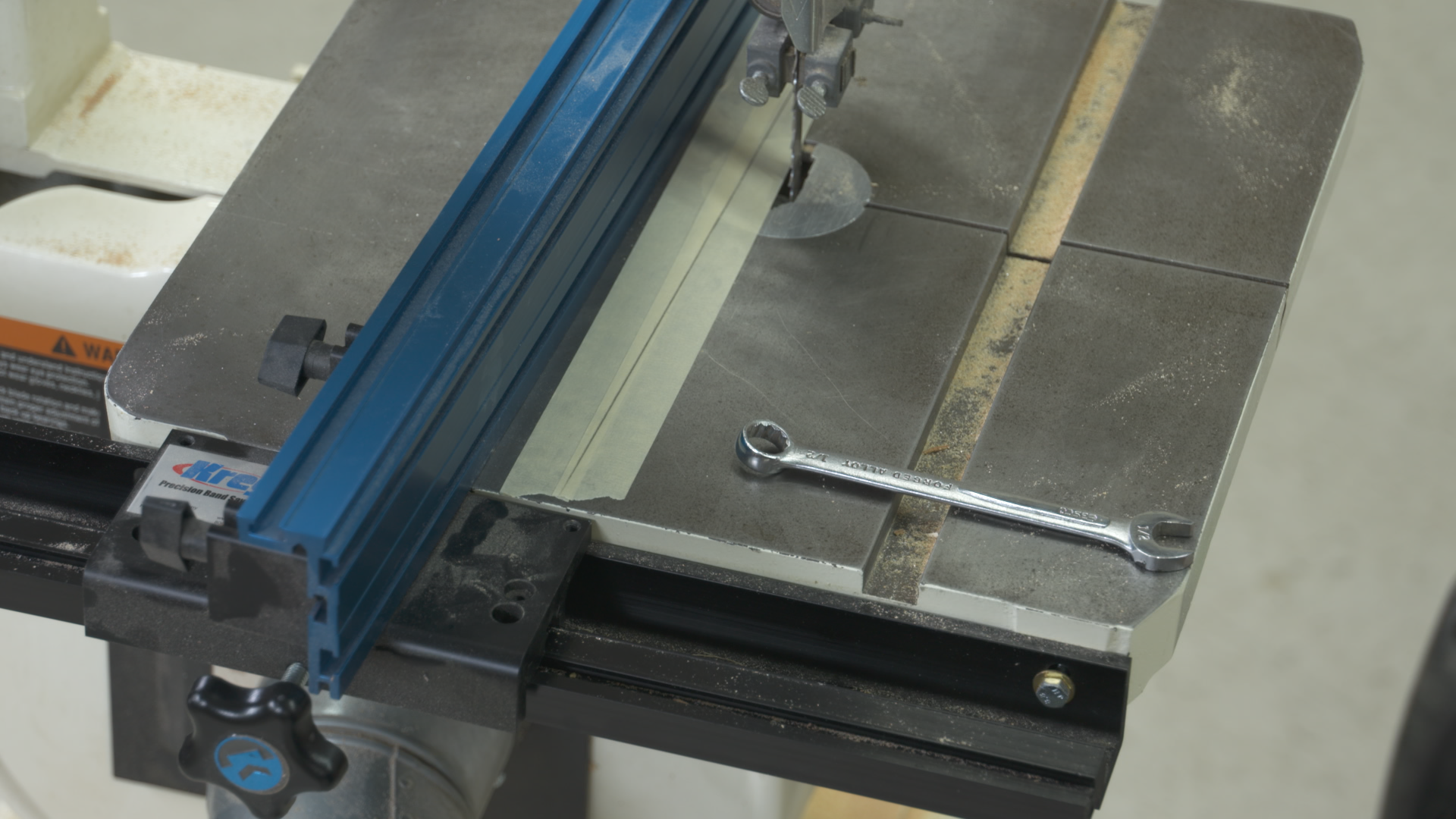 Session 3: Resawing
26:09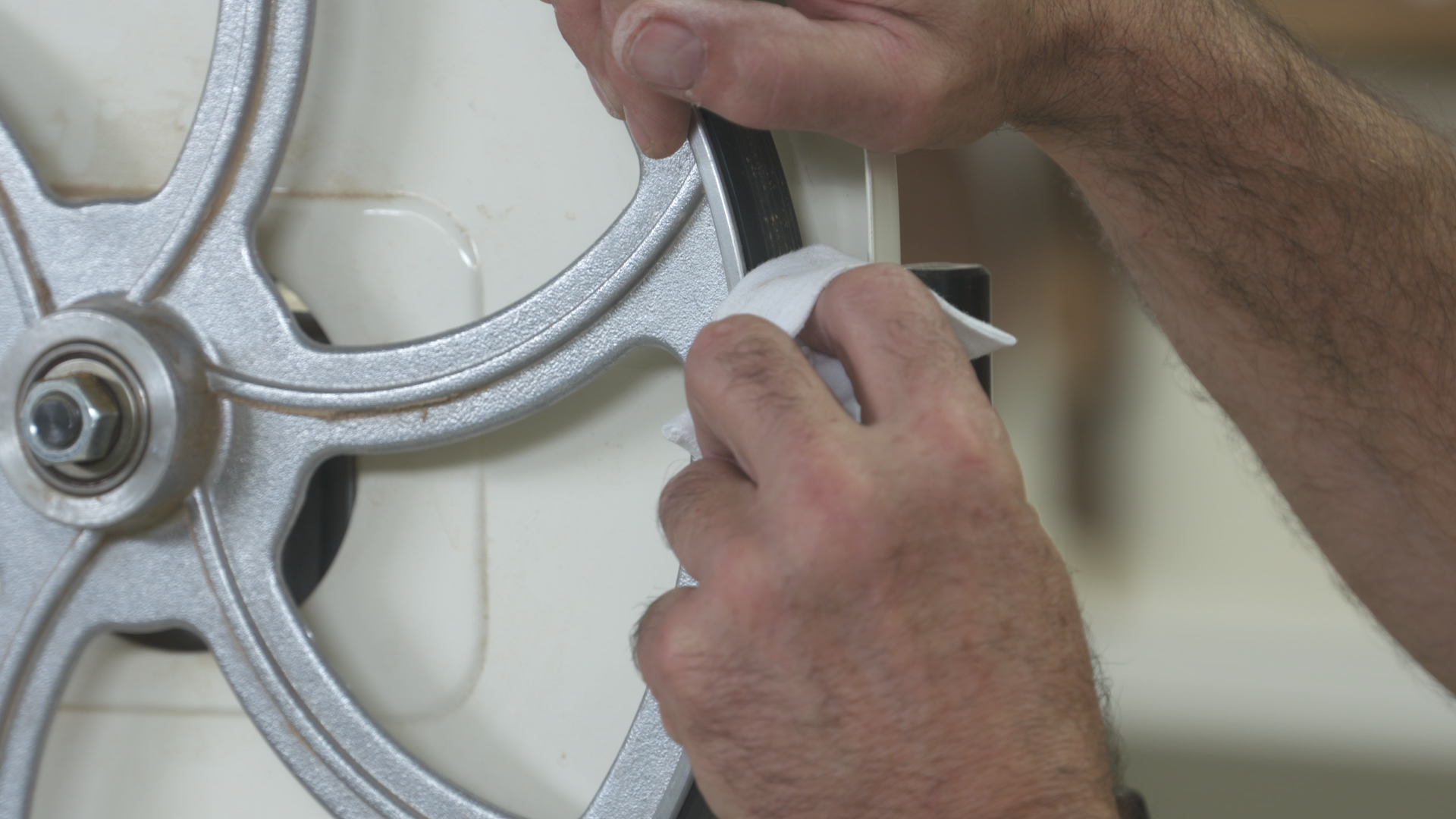 Session 4: Eliminate jams
4:07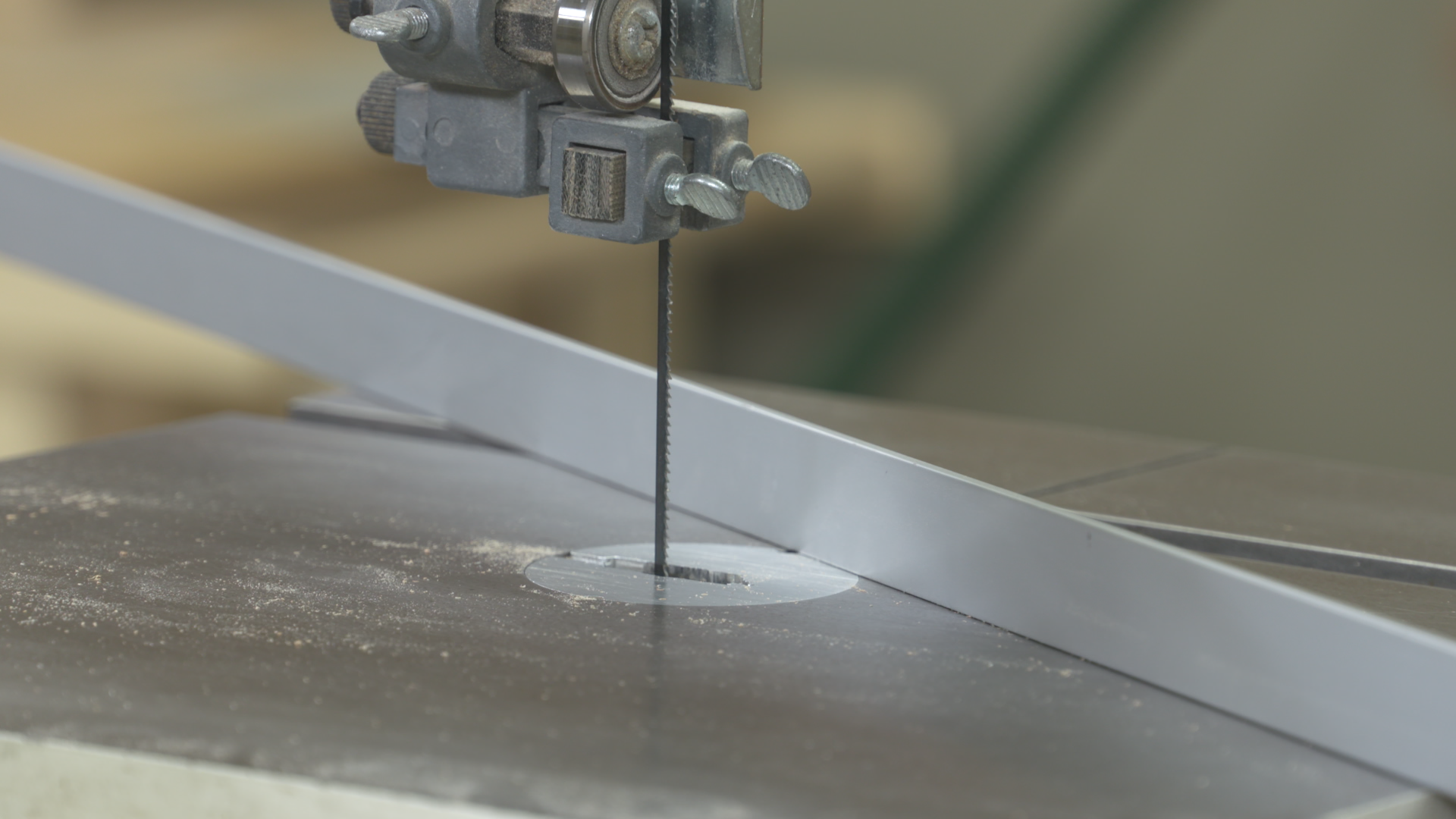 Session 5: Class Summary
0:47
From tight curves to large sweeping curves, thin stock to thick timbers, bandsaws can handle it all. Equipped with the right blade, and correctly set up, the versatility of a bandsaw is amazing. This class will provide you with the information you need to get the most out of your bandsaw, use it safely, and make it a go-to tool in your shop.
What a bandsaw offers
What makes bandsaws so great? Lots of things. They have a significant thickness capacity, with most saws able to cut 6" or more. The kerf of a bandsaw blade is quite small, so there's very little waste going up the dust chute. Combined with the ability to cut curves or dead straight lines, a bandsaw can be one amazing machine.
Set up
Many woodworkers consider their bandsaw only a coarse, rough cutting tool because they never learned to set it up correctly. It's critical that the blade tracks correctly on the tires, the tires are clean, the guide blocks and thrust bearing are correctly set. Each of these aspects has a cumulative effect on how well (or how poorly) and bandsaw performs. We take you step by step through set up to make sure you get it right.
Using the saw
In addition to being able to correctly set up the saw, we want to make sure you're using it properly and safely. Our tips on controlling and steering the material will help make your cuts more accurate. And we'll simplify the set up required for resawing.
In total, you'll get over 115 minutes of hands-on video instruction in this class. In addition to the detailed video help you'll receive, the class provides you with some downloadable resources and helpful information to print and keep, including: A detailed Class Guide you can follow and use as a reminder for the key points of the class instruction; and a resources document that will give you information on the products you'll see in the Class, including a handy Blade Radius Chart.
NOTE: This Class video instruction is also available for purchase in DVD form. If you prefer to own a physical copy, you can purchase the Class DVD here.
George Vondriska
George Vondriska is the Editor in Chief here at Woodworkers Guild of America and has been sharing his woodworking expertise since 1986. Apart from conducting classes at his renowned Vondriska Woodworks School, George's passion for teaching has taken him to woodworking shows nationwide and has led him to teach woodworking for prestigious organizations such as Peace Corps/Swaziland, Andersen Window, Northwest Airlines, and the Pentagon. With a wealth of published magazine articles under his belt, encompassing tool reviews and shop improvement projects, George's knowledge and skills continue to inspire woodworkers every day. To discover more about him and his school, visit georgevondriska.com.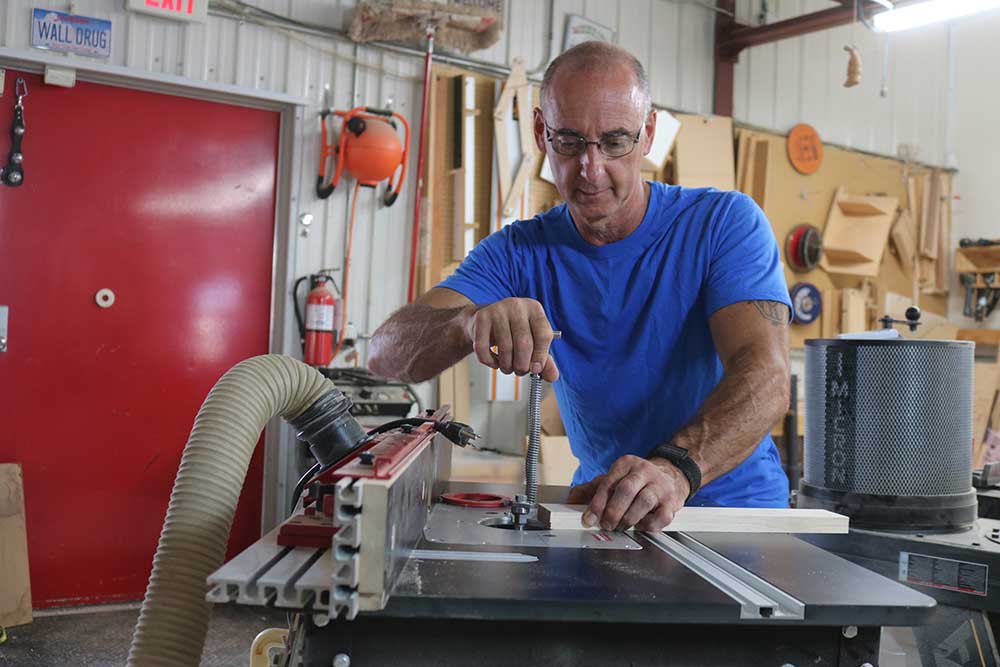 Bonus materials available after purchase
How do I know what the Class covers?
Do I have to be a Member of Woodworkers Guild of America to purchase a Class?
How do I purchase a Class?
How do I access/view my Class?
Do I have to take the Class right away?
Is there a limit on the times I can view my Class?
Can I view a Class on my tablet device or mobile phone?
How do I get access to the Bonus Materials for the Class?
How does the Class Q&A Resource benefit work?
Can I print out Class details?
What are PDF downloads?
Are there any system requirements to view the Class video content?
Why do you need my email?
Can I get a refund if I don't like the Class?
How do I contact WWGOA Academy?
Purchase Class
Purchase class and add to your personal library with on-demand video access.
Enjoy on-demand video access to this content anytime, anywhere for the one-time cost below.
You won't lose access, with or without an active current Membership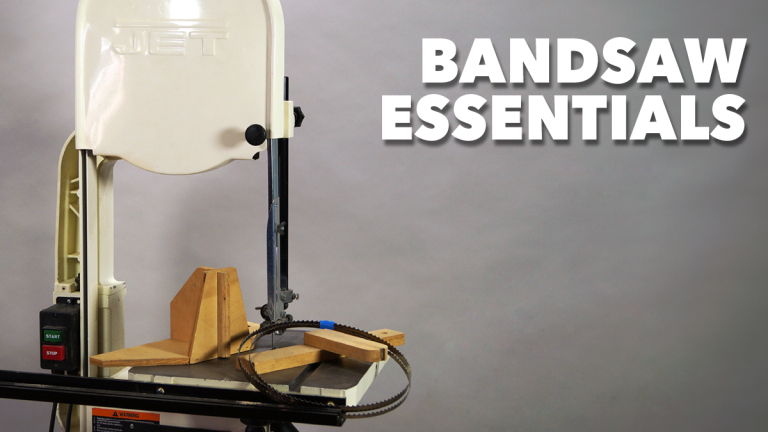 Bandsaw Essentials
with George Vondriska
Bandsaw Essentials
Purchase this class for $35.99.